Jani Salmi (9-4) faced Roman Bogatov (3-0) in St. Petersburg at the M-1 Challenge 84 card, and it was the Finn that lost the grappling battles in the 15 minute hard-fought battle.  In the end it was the Russian with his hand raised in a unanimous decision.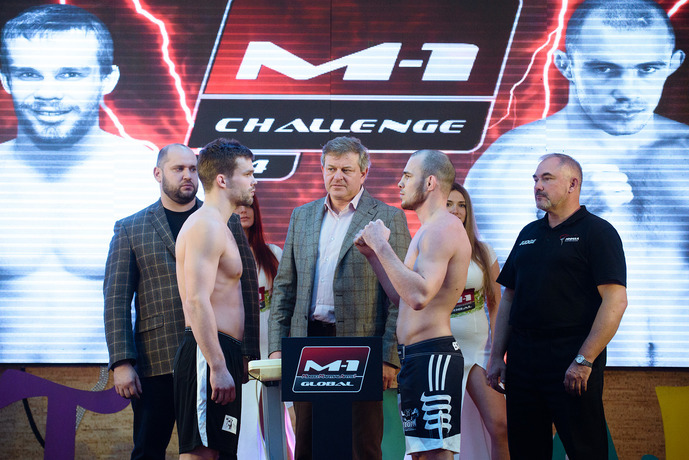 Both fighters in a traditional stance. Salmi using the jab nicely to start, and lunges in for a take-down but falls flat on his back and eventually gets stuck in the netting of the M-1 "rage" (half ring half cage). Half way through the round, and Salmi is able to get up and sprawl on Bogatov, but quickly gets reversed. One minute left in the round and the Finn is up. Salmi lands some good knees and a front headlock, but he ends up on his back where he remains for the rest of the first round. That round goes to Bogatov.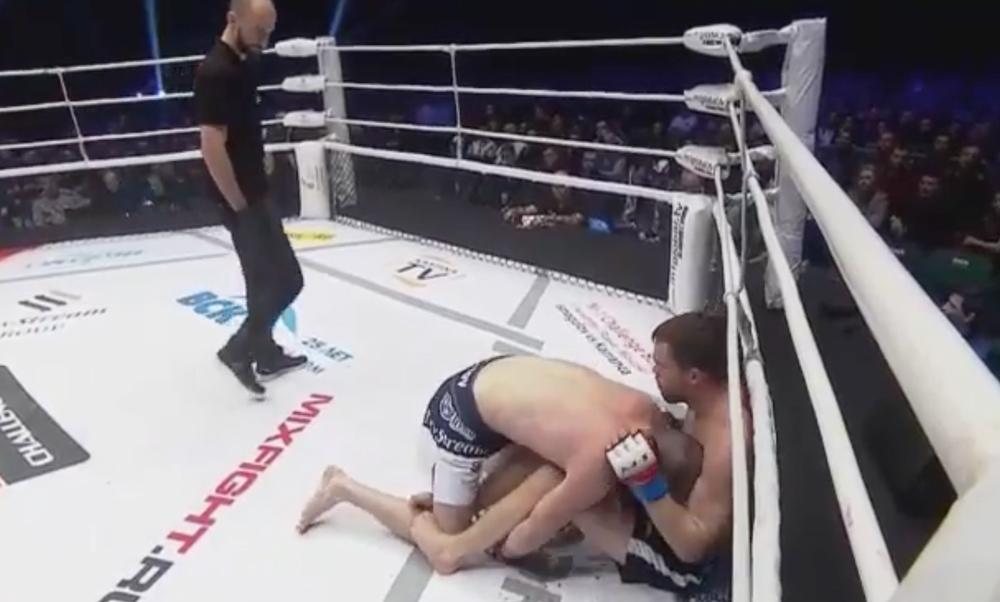 Salmi getting the take-down this time and is on top at the beginning of the second. Bogatov is slick and reverses it quickly, and the grappling skills of the Russian is impressive, as is the bottom game of the Finn. A standing switch from Jani, and he realizes that he needs to get moving here if he wants to stay ahead. But again, Salmi ends up on the bottom. The pace is quickening, and again Salmi gets up only to be put on his back. Salmi trying to lock-in guillotine, and goes at it a couple times to finish the round. A close round, but likely another one for the Russian.
The third round starts and Bogatov dives in for a take-down, but the Finn locks on a guillotine with no arm.  Again, the home fighter gets it to the ground.  Salmi gets up, but back down on his back after getting a bit too aggressive in his attack.  Bogatov still on top and lands some good punches for the first time.  Salmi desperate to take back, but cannot take advantage as the bout comes to an end.  Both fighters tired.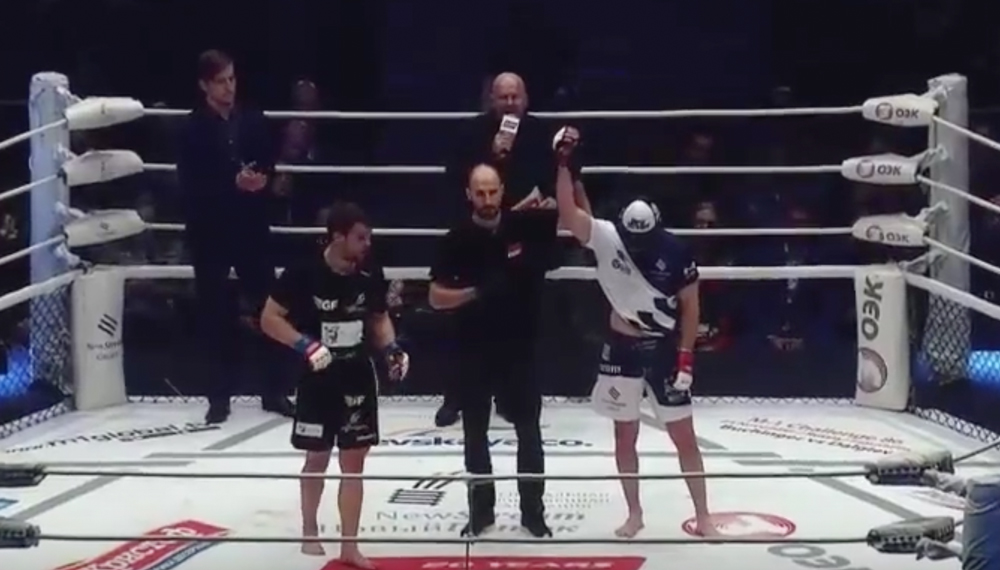 A unanimous decision for Bogatov.