Joachim Christensen (14-6) was stopped by undefeated fighter Dominick Reyes (7-0) in just 29 seconds on the UFC FN Oklahoma card. The Dane was immediately caught by a straight left hand, and the American eventually followed up with another left against the cage to drop Christensen forcing the stoppage.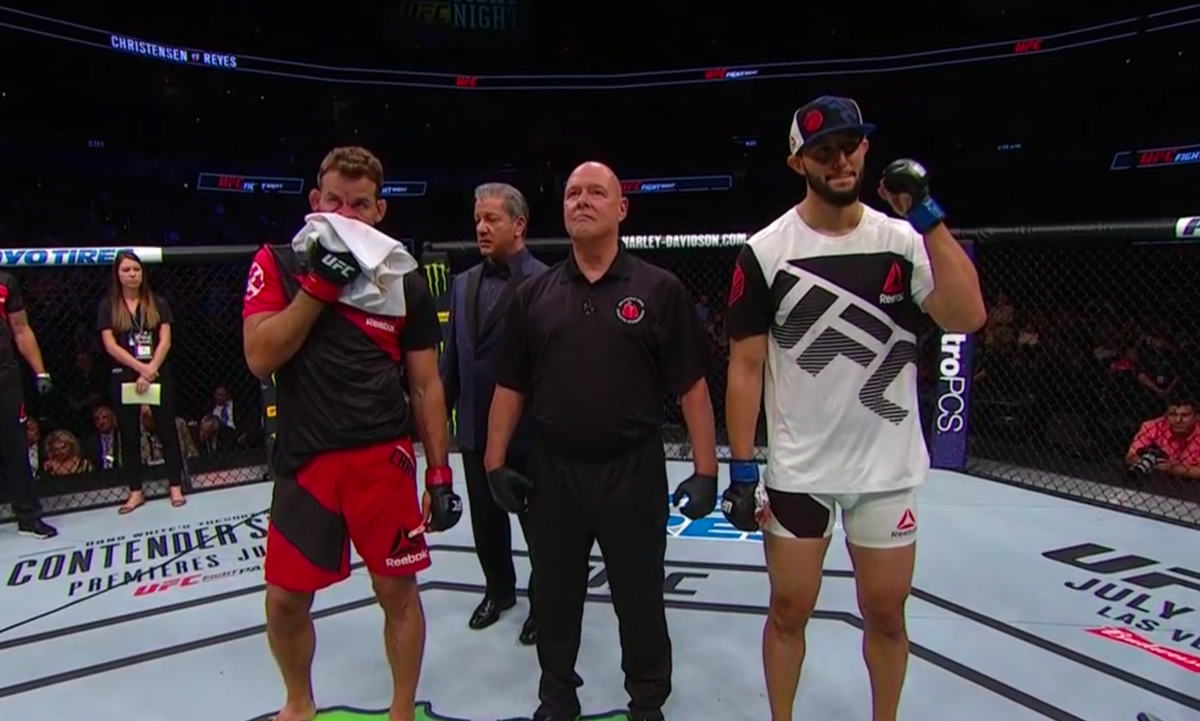 Christensen was looking to bounce back from a rear-naked choke submission loss to Gadzhimurad Antigulov at UFC 211 in May. However the quick return fight just over two months later has resulted in back-to-back loses.
It has been a busy year for the Arte Suave fighter, who in his first UFC bout of the year TKO'd Bojan Mihajlovic in January. Overall Christensen has a 14 win and 6 loss record, and a 1 win and 3 loss record in the Octagon. The 38 year old had a five fight winning streak when he was signed to the UFC last year.
Reyes looks to be a real top prospect, with his sharp striking and athleticism. He has KO/TKO stoppages in the first round in his last four bouts. His most recent was just 23 days ago.
Christensen had his nose bloodied by the strikes. The Dane seemingly admitted his mistake with leading with a right and getting countered with the crisp left that eventually lead to a stoppage.
"I'm okay. I got caught bad. This happens. I was more than ready. But 1 punch made the whole difference. Now it's time to go home after 4 fights in 9 month. Time to relax and get better. Sorry to let you all down. But this is a tough league to fight in. I'll come back again. See you all. Joachim" posts the fighter on Facebook following the loss.