Norwegian Joachim Tollefsen will try to improve his pro MMA record to 3 wins and 0 losses as he again heads to England for a fight. The Frontline MMA fighter will take on the UK's Mark Proudfoot at Clash of the Titans 11 on July 11.
Tollefsen has been training hard and looking for more experience to help him cement his spot as a top prospect, following his bronze at last year's IMMAF World Championship. The light weight has been looking for opposition in the Nordics, but says that only fighters in the UK have "dared" to take on the challenge this year.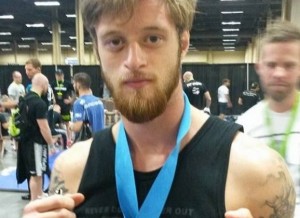 The Norwegian won in England in March at Phoenix Fight Night (PFN) 25, where he won by TKO after two minutes.