Today Jon Jones spoke at the UFC Fight Club Q & A session. While the champion is set to face Glover Teixeira on April 26th, he already has predicted his next opponents.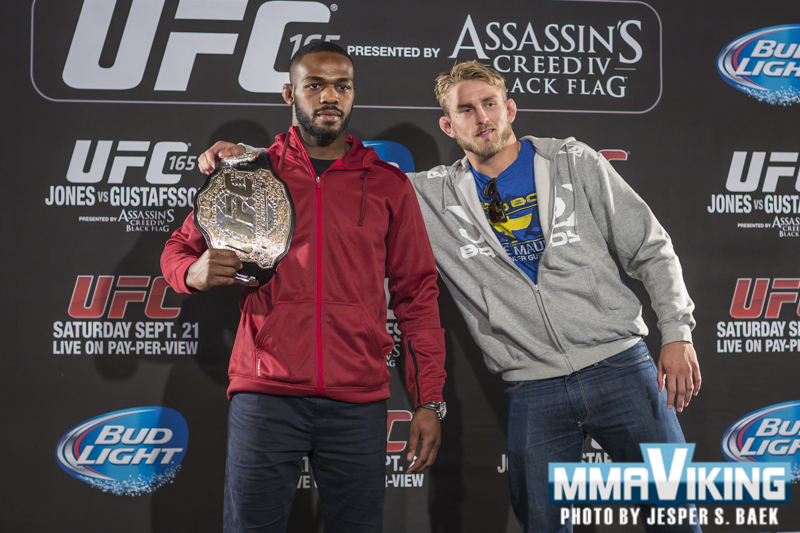 When a fan asks "What's the future for you?" Bones replies "I'm preparing for the toughest schedule I've had." He refers to the three "monsters" he needs to get through are "Glover, Gustafsson again… I know not everyone agrees I got through him the first time, then DC. That's my schedule for now."
Watch Video
To see the Jones talk about his next expected bouts, go to 16:23 of the video.

Gustafssonon the other hand will take his first step toward the title on March 8th in London, as he does battle with the undefeated Jimi Manuwa.