As recently reported, top Finnish light heavyweight Marcus Vänttinen suffered an eye injury. Caveman who was in Stockholm to train at Allstars Training Center, took a punch in the eye in a training session. "The doctors said my eye will be good in about three weeks. No permanent damage." Vänttinen tells MMAViking.com.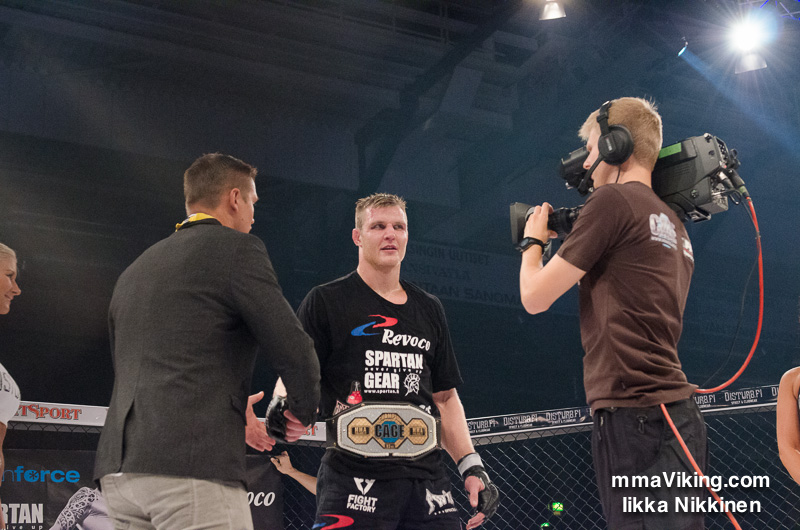 While Vänttinen (24 wins & 5 losses) was set to be the main event at the Cage 25 event, where he was set to defend his belt Brazilian Jair Goncalves, there is still no way he will be on the card taking place in two weeks.
It was the cornea (hornhinna in Swedish) that was ruptured, actually half of it was gone. Not the retina, which would have been a lot worse and probably needing surgery.
"I didn't need eye surgery. Only rest and several different drops many times per day" says the optimistic fighter.
The Fight Factory Porvoo fighter has won his last three bouts and is ranked #3 in the Nordics, only behind his two training partners in Stockholm of Alexander Gustafsson and Ilir Latifi.
"I will probably come back to Stockholm later this spring." says the Finn.