Kenneth Bergh (6-0) will face Modestas Bakauskas (5-2) from Lithuania on April 28. The event, Cage Warriors 93, will go down at the Lisebergshallen in Gothenburg and will be the promotions first visit to Sweden. "I've been trying to book a fight and finally the perfect show in Gothenburg on what I consider virtually home turf proved to be the show where I'd finally be able to compete once again and I couldn't be more excited." says Bergh to MMA Viking.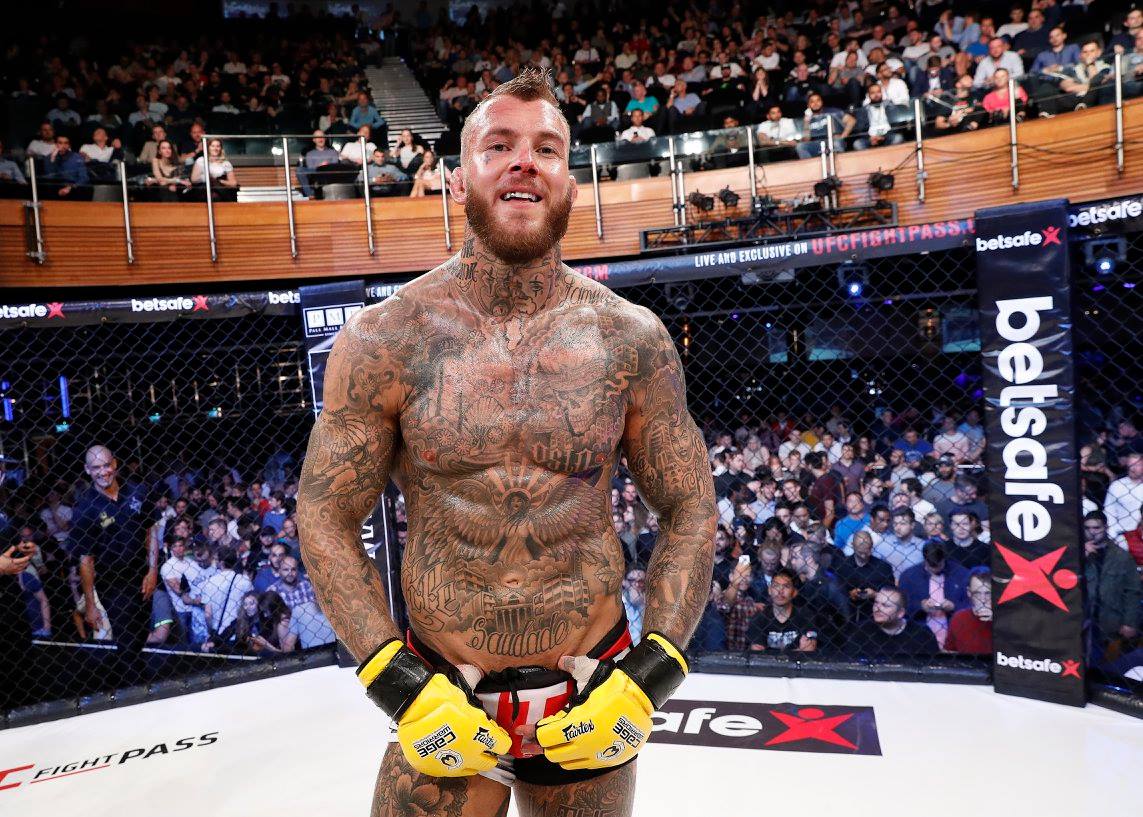 While Bergh has begun discussions for a UFC signing, it didn't all come together. " It's been a long process and there's been quite a few names that fell out during that process. I've been open about the fact that I was offered a UFC contract last year, but due to the short notice it proved difficult obtaining a visa and getting the medicals in order in time with resulted with the UFC rescinding their offer."
The undefeated Norwegian passed the toughest test of career last June as the light heavyweight stopped Norman Paraisy (15-4-2-1) in London.  The Frontline Academy fighter submitted the former title challenger in the second round. There is a lot of buzz about his fight in nearby Sweden.
"I'm overwhelmed with the amount of support I've received in advance of this fight and the amount of people who've bought tickets and are coming over to watch is humbling and and an immense motivating factor. The strength one draws from a supporting crowd cheering for you to succeed is indescribable and part of what makes competing so compelling."
Bergh was selected for The Ultimate Fighter Season 23 in 2016, where he lost an exhibition bout to Eric Spicely (who went on to go into the UFC) to get into the house. He has since won three fights, bringing his official record to 6 wins and 0 losses.
"I've been ready to fight since my last fight and I'm always in the gym"
"I'm always training two sessions a day even when I'm not in camp and I'm obsessed with improving all aspects of my game year round. Given that I've also had the prospect of potentially competing anytime I've been staying extra sharp and ready to step in anytime. This camp I've been tweaking all the necessary aspects of my game in order to step in that night in Gothenburg as the best possible version of my self and I hope to give the crowd a fight and a show worthy of their viewing come April 28th."
"Bukauskas is fighting fresh off a dominant submission finish at CW92: Super Saturday, Cage Warriors biggest event in recent years, which caught the eye of the promotion's President Graham Boylan. Bukauskas asked for the next toughest fight they could find him, and got it." says Cage Warriors about Bergh's opponent.