Frontline Academy's Kenneth Evensen (1-0) won his pro debut in a Nordic KO of the year candidate two weeks ago in Portsmouth, England.  The Norwegian faced Nicholas Fielding (1-1) at Shock n' Awe 26 and took only 2:23 to deliver. "I was very honored to complete against a good guy like Nicholas who left nothing in the cage. He went down like a true warrior." says the undefeated fighter to MMA Viking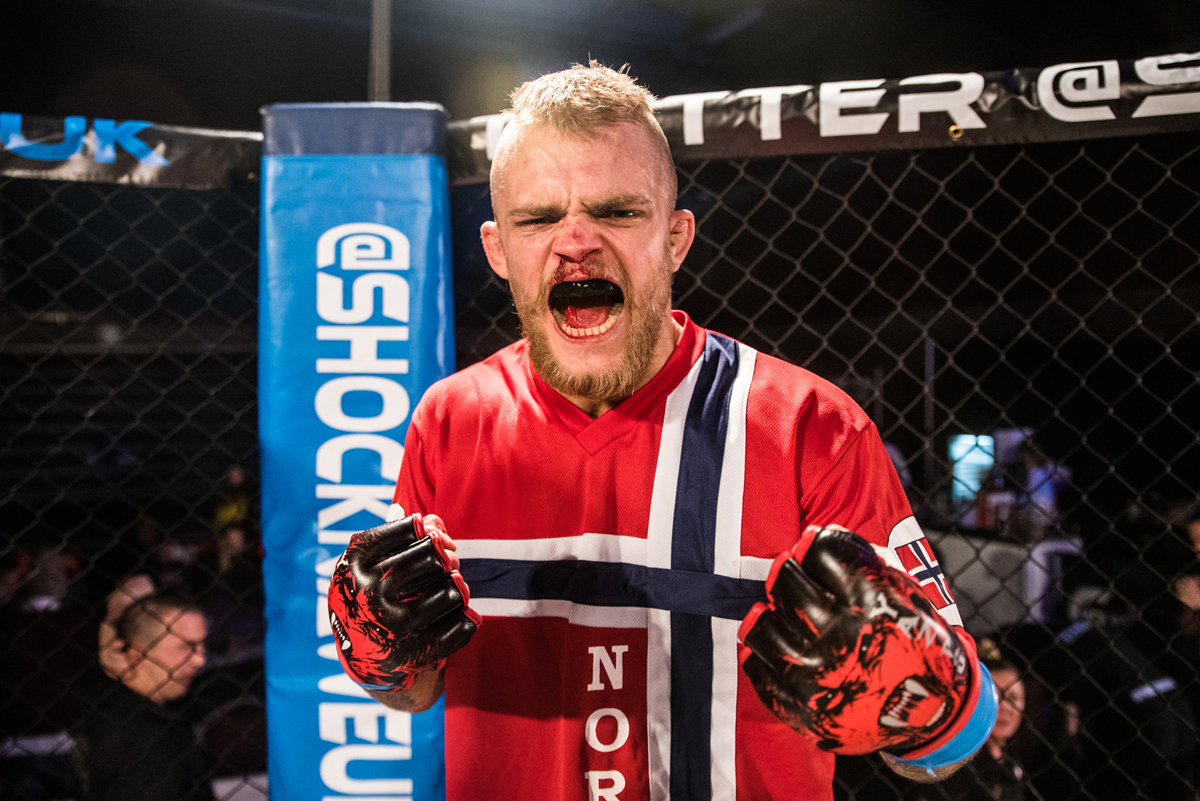 "I remember I was punching him towards the cage. I made him defensive and walking backwards. Then when he was close to the fence and bad no place to go further backwards I found the distance and saw the opening before I stepped out and delivered the hook / cross. I immediately saw that his hip was open. So I went for double leg before the judge stopped the match." recalls the fighter that landed the crushing right and went for a take-down against he fighter that was already unconscious.
"I will be the dominant fighter looking for finish." said the Norwegian to MMA Viking prior to the fight, and he did just that. "I am feeling great."
Evenson had an undefeated amateur record of 4 wins and 0 losses.  He was previously at lightweight, and dropped to featherweight for the bout.  The aggressive and explosive fighter stopped 3 of his 4 opponents in the amateur ranks, and adds another stoppage in the pro ranks.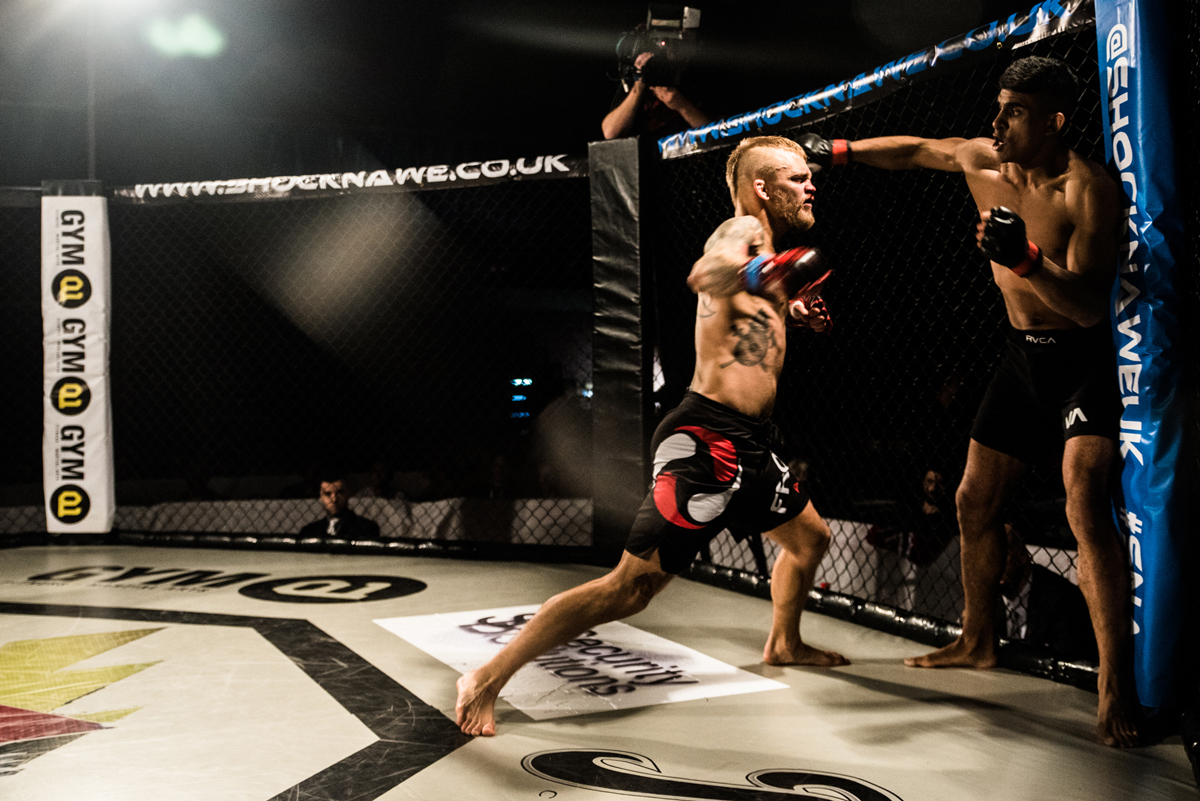 "I am very happy I got the finish and looking forward to get back at the mat and put on more development for my fighting game."
Check out the finish here: