Over the last two years, Madadi has gone from rising lightweight in the UFC to behind bars, and most recently back in the spotlight as a co-headliner of UFC Fight Night Dublin.  A team has followed Mad Dog through this all, filming a documentary they plan to release in the next few months.  A kickstarter has been started to launch the movie.  Get more info at www.kickstarter.com/projects/1393543807/the-mad-dog and read the press release below.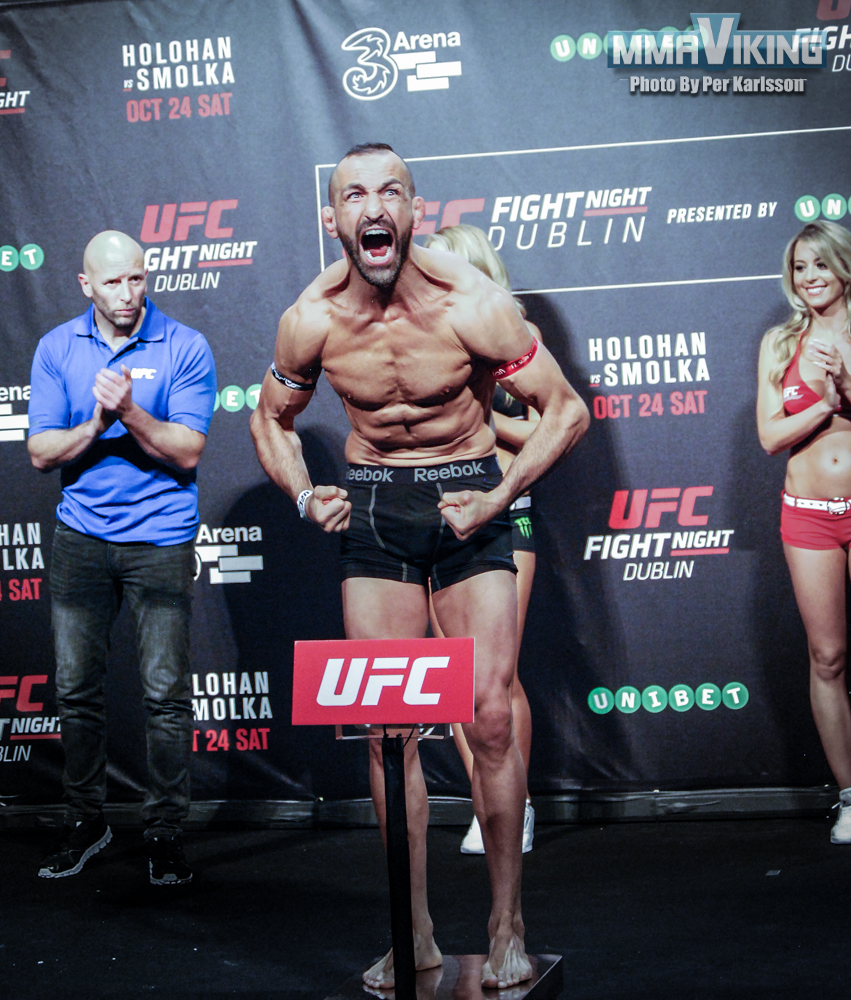 He was at the peak of his career, celebrated and respected MMA-star of the UFC. But overnight, everything changed. Reza "Mad Dog" Madadi was sentenced to prison for involvement in a smash-and-grab coup in central Stockholm. The documentary "The Mad Dog" depicts Reza's path toward restitution and revenge.
– We have followed him for over two years. Reza's fate is fascinating. He came from nothing, built himself a successful career and lost everything again. Now he has a chance at revenge. The documentary portrays an exciting and complex person. I think many of us can relate and see some of ourselves in his struggle, says the film's producer Martin Sandin.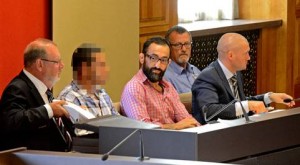 Complete Chaos
In the summer of 2013 Madadi were arrested for involvement in an acclaimed smash-and-grab coup. The district court sentenced him to imprisonment for one year and six months. The UFC, witch he had a contract with, cut him loose, friends abandoned him and he was verbally bashed in the media and on Internet forums. But perhaps worst of all. He had to follow his son's first year in life from behind the prison bars.
It was complete chaos, as if an atomic bomb had landed in my life, says Madadi himself.
Comeback in the UFC
Where others might have had weight down Reza chose to bet everything on a comeback. He wanted to turn his mistakes into something positive, and thus become a role model for young people. There was even some hope for him to come back to the UFC.
"There were not many who believed in me but I never lost hope. I did not want people to remember me as the guy who went to prison, but instead he who disappeared and then came back even stronger. Hopefully my story can inspire others." Madadi
He will face Northern Irishman Norman Parke in his big UFC comeback in Dublin on the 24th of October. A fight where everything is at stake, a win will give restoration for himself, his family and for his friends. A los could end his carrier.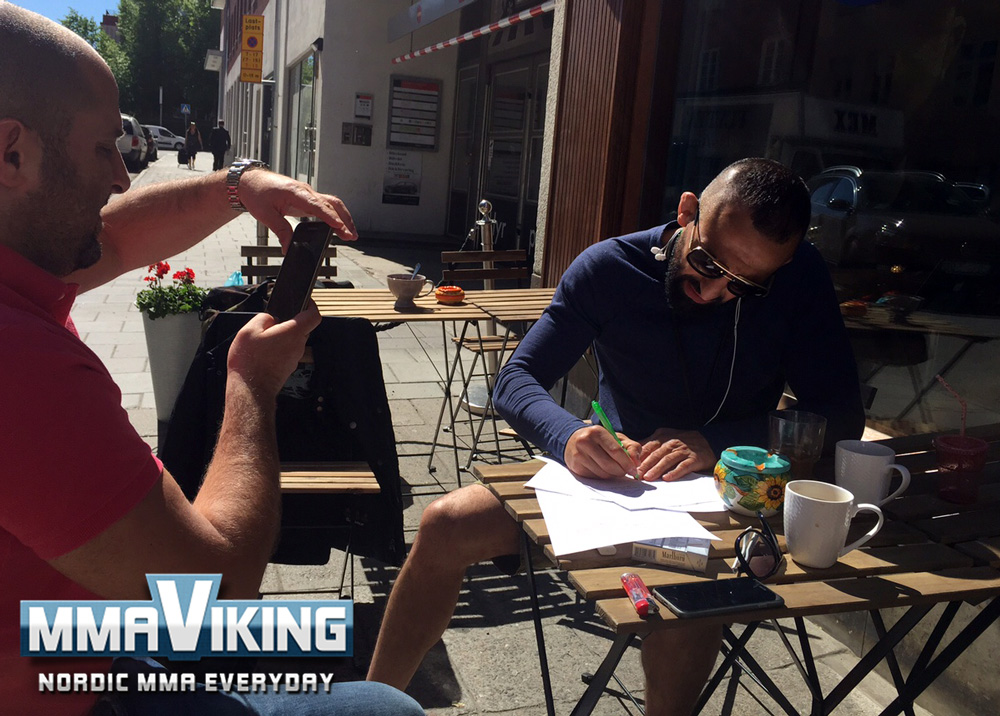 Maddogthemovie.com
Director Mauri Chifflet, project manager Christian Albinsson and producer Martin Sandin are the team behind the documentary "The Mad Dog". They have followed him before, during and after the incarceration. Filming in Sweden, in Spain and during the last days before the big fight in Dublin.
– The film will premiere in early 2016 and will air on one of the largest sports channels in Sweden. To date, we have funded the project out of our own pocket. In order to complete our vision with the film, we have started the crowd funding page maddogthemovie.com, said Martin Sandin.