Finland's top lightweight Anton Kuivanen (20-7) has been itching for a one specific rematch since last September when the Finn suffered a shocking 30 seconds knock out loss at Cage 23. Now it looks like Kuivanen will get his chance to even out the score as he is set rematch American slugger Eric Reynolds (18-7)  at Cage 26 on 5th of April in Turku, Finland. The fight is highlighted on the back cover of the event program of tonight's Cage 25 event.
MMA Viking talked to the Finn who is currently sharpening his skills at American Top Team in Florida.
"I have really aspired for this rematch ever since I woke up on the canvas at last fall's Cage and knew what had happened. I then congratulated Reynolds and he promised me a rematch on the spot. Now my wish is coming true at the Cage in Turku and I'm really looking forward to it. It's going to be a fast paced fight and I will take the win, no matter what. Reynolds caught me last time, now it's my turn." says Kuivanen with confidence.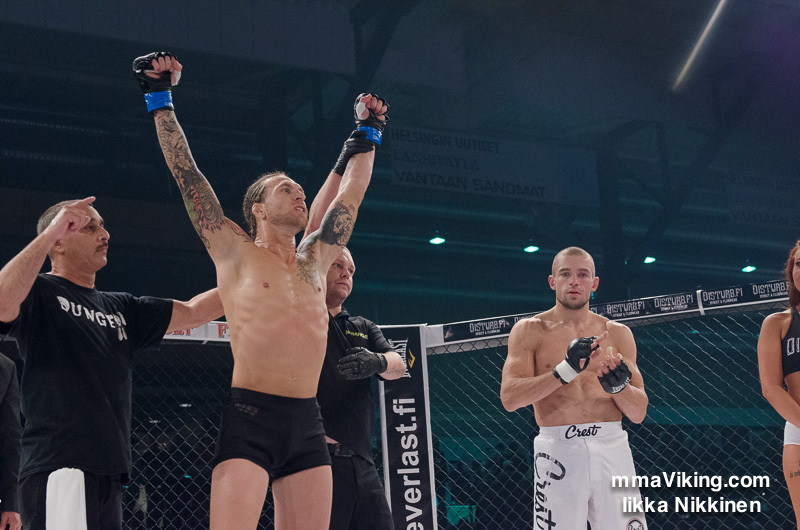 Kuivanen is enjoying training at the famed ATT and living in the Sunshine State.
"Things are going better everyday here.  I'm excited like a kid here. The change of scenery combined with high level training partners and coaches has been great. My dedication and focus on training and improving has never been better. I'm training very hard  but with intelligence and quality. I try to do everything a bit better now: eat, rest and take care of my body. It is very inspiring to train with these guys and hang out with kindred spirits who I share the same goals and dreams with. Everyday I feel I am learning something new and growing as a person too."
Kuivanen goes to the Reynolds fight in April with two quick and flashy knock out wins under his belt. Kuivanen's knock out of Swede Diego Gonzalez was chosen as KO of the Year by MMAViking. At GCE the Finn scored another quick stoppage when he dropped Spaniard Oriol Gaset with a crushing knee strike in the first round (video).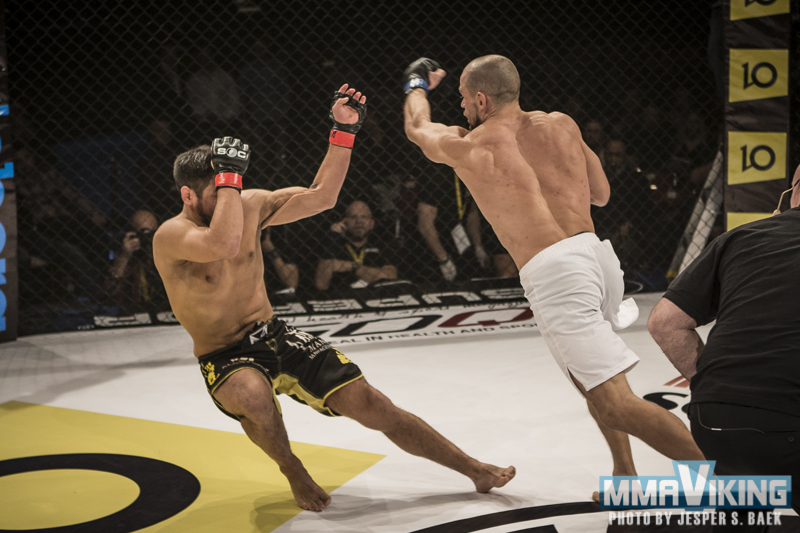 Experienced Reynolds has fought once after the win over Kuivanen in September. At XFC 27 in December Reynolds fought Dom O'Grady who submitted Reynolds with a rear naked choke in the second round.