Swede Lina Länsberg (10-4-0) beat American Macy Chiasson (5-1) at UFC Denmark. The No. 12-ranked Lansberg tops the No. 11-ranked Chiasson falls to 6-1, and takes one more step closer to the top.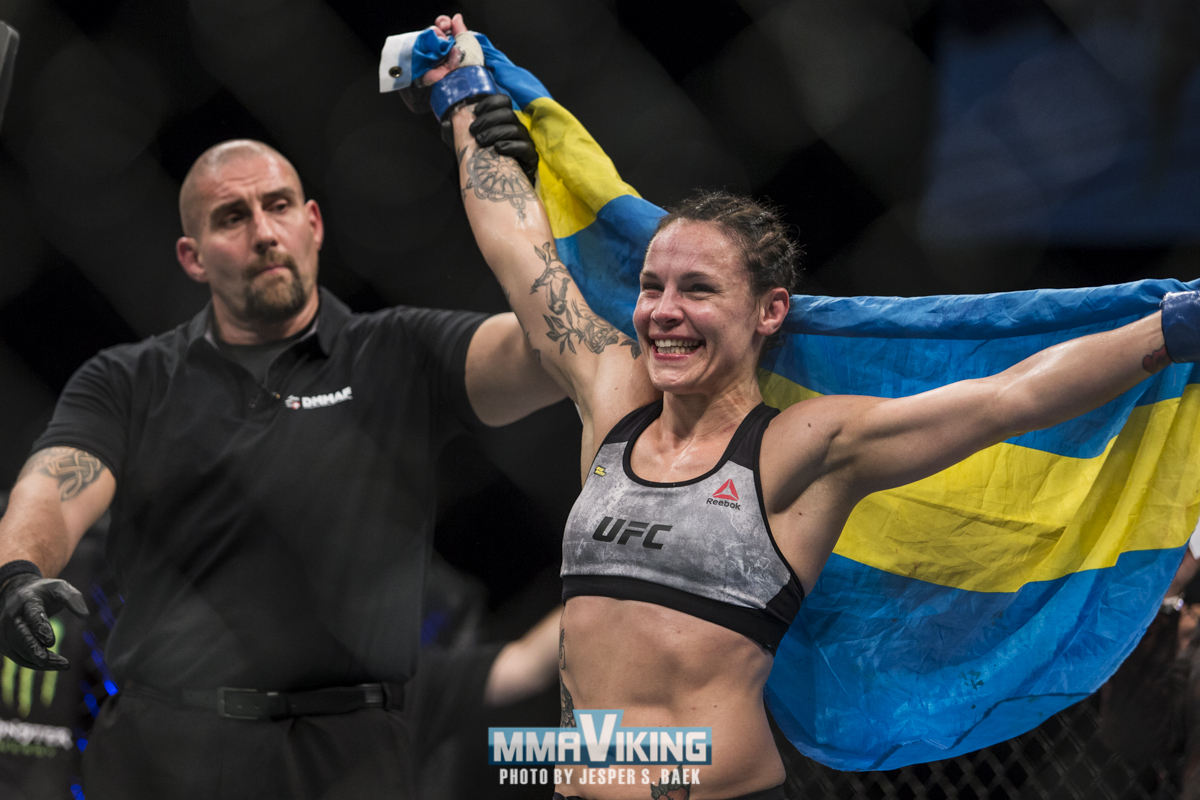 It took 15 minutes to get the 29-27, 29-27, and 29-28 unanimous decision, and after a slow start to drop the first round, Lina got a take-down in the second and the third round to damage the TUF winner, giving her the first loss of her professional career.
The first take-down capitalized off of a missed spinning elbow, where the Lina was able to get a body lock to get the fight to the ground. Once the Redline fighter got the fight to the ground in the third it was strikes from the top including some hammer fists that solidified the win.
"Fighting in Scandinavia, twice in one year, is awesome! The crowd screaming me on made all the difference tonight. We knew that Macy is strong and tall, we brought in heavier opponents to spar with in training camp – it went well. I ultimately have more experience than her especially with my thai boxing background. I'm a slow starter, I could feel what she had to offer in the Octagon, and then I just went for it." says Lina after the bout
"The Scandinavian fans are my family. I love them so much. They make it worth it – I do this for them."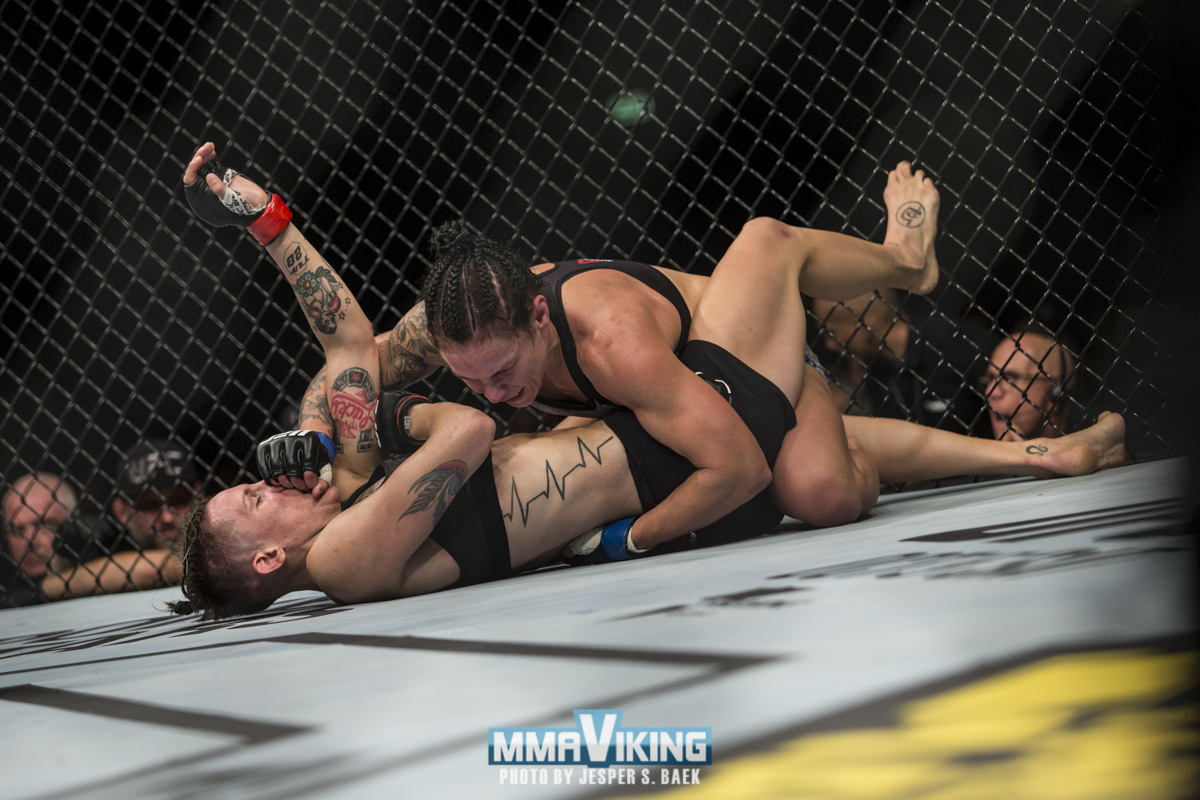 The 37-year-old Redline fighter had the crowd behind her coming from just over the bridge in nearby Malmö, Sweden. It was the second straight win for the "Elbow Princess" following the upset over former Invicta Champ and UFC title challenger Tonya Evinger.