Lina Länsberg lost to American Aspen Ladd on the UFC Gdansk card in Poland.  The Swede was the only Nordic fighter on the card and was the second bout of the evening on the prelim card.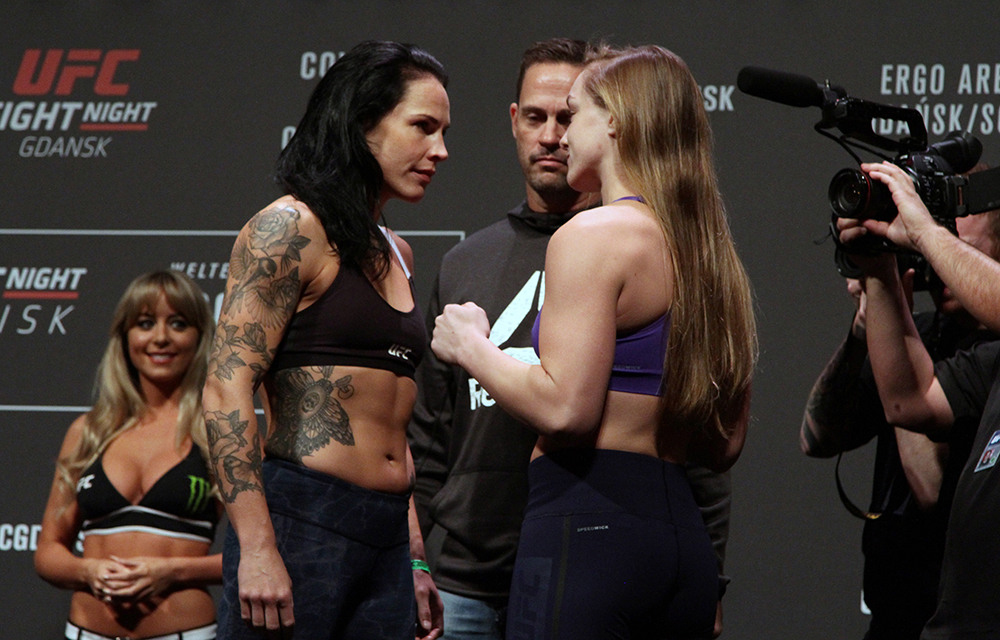 The 36 year old Swede takes on the undefeated American that is only 22.  It was the third fight in the Octagon for Lina, while the UFC debut for Aspen.
Lina strikes early, but Ladd in to tie-up and pushes the veteran against the cage.  Lansberg wtih some nice knees in the clinch as she pushes up Aspen against the cage.  Good head position from the Muay Thai fighter.  Half way through the round, and the two switch positions.  Lina throws some left elbows and still in the clinch.  Aspen with a nice left hook when the two separate.  The round could go the Swede's way with all the work in the clinch.
Ladd quickly moves forward in the second, as her corner gives her the advice to take the fight to the ground.  Lina looks good striking from distance, but a level change from Aspen to take the fight to the ground.  A quick half guard.  Now the Swede is mounted and in trouble!  The American is on top and punching, and punching while making wild screaming noises forcing the referee to jumped in.
Lansberg loses by second round TKO.  She is not happy with the stoppage, but it is all over.
WHAT A DEBUT! ?@AspenLaddMMA earns the TKO victory vs Lansberg. #UFCGdansk pic.twitter.com/qD0jBLXygH

— UFC (@ufc) October 21, 2017
Aspen Ladd: "This was my first fight in quite a while and she did everything we expected her to. It was a slow start for me but as soon as I listened to my coaches, everything went according to plan. I loved the crowd here, they were so enthusiastic and the place is packed – they were so loud and I just loved it. It was a good finish tonight but everything can always be improved. As soon as the UFCs's ready for me to fight again, I'm good to go. I'll take anybody. Eventually the goal is to be the best 135lbs fighter there is. I really believe that is achievable"