Finland's Minna Grusander (2-0) will take on Japan's Syuri Kondo (3-0) in the headliner at Pancrase 284 in Tokyo. Their was heat at the weigh-in yesterday as Kondo refused to shake the IMMAF amateur champion's hand and got in her face.  See live play-by-play from Tokyo below.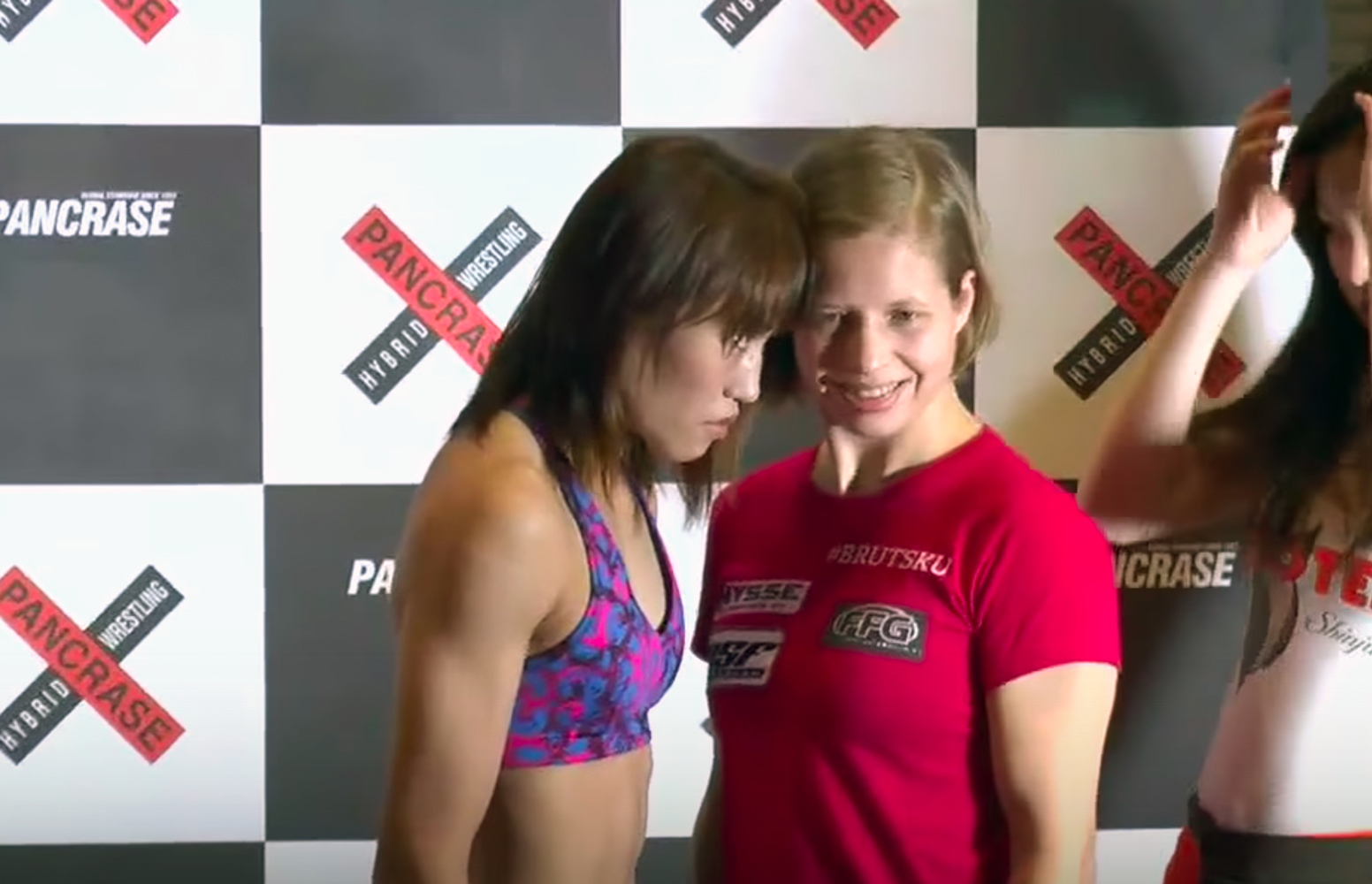 This is the first time in Pancrase history that two women are headlining. So, a significant bout from a historic perspective of the long running Japanese promotion.
Live Play-by-Play & Results
FinnFighters Gym's Grusander is the first to walk to the cage. Wearing a black top and black Crest shorts. Kondo comes in next and takes a deep breath before walking toward the ring with a long red robe followed by a crew of 10 or so holding with flags.
Round 1
The two undefeated fighters touch gloves. Minna is the first to strike as she comes in with a combination. Kondo looks to be the a bigger fighter and lands a swift right hand, that finds its home again and again. Grusander taking a few punches and has time to recover here as they clinch against the cage. Two minutes into the fight, and the Finn is battling back in the exchanges, but seems to be a little slower to the punch.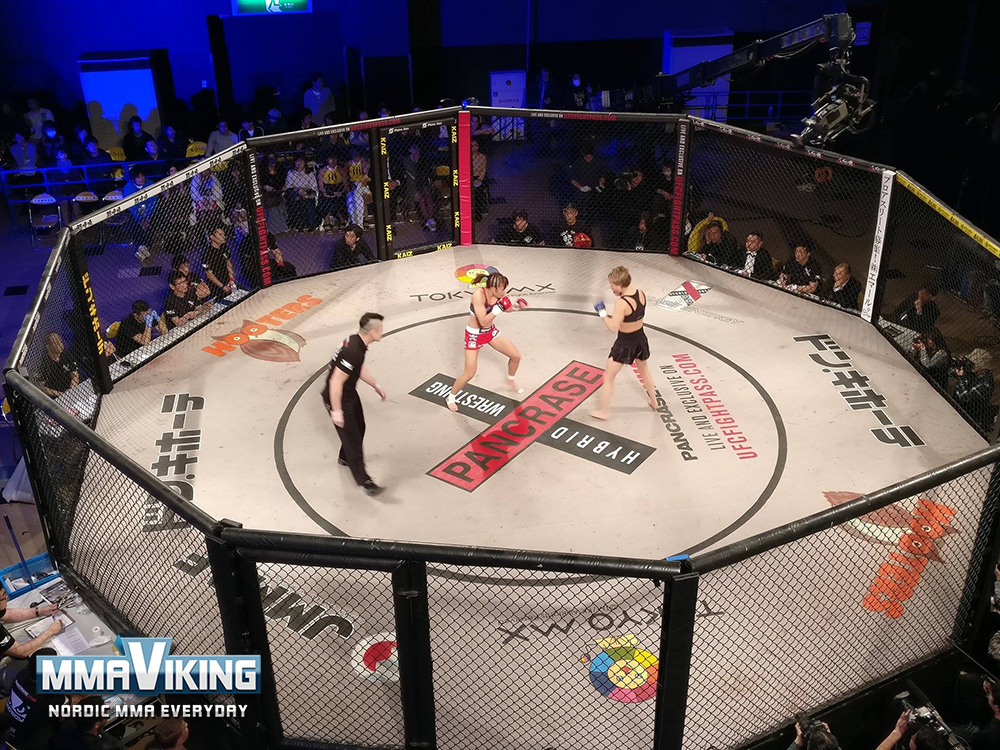 Grusander goes for a takedown, but it is defended. Nice change of pace for the Finn that now presses Syuri against the cage. The Japanese fighter lands some knees as she ties up the head. Just over a minute here and the two are put back in the middle of the cage. Kondo again lands some good straight punches, but Grusander tries to counter as she goes backward. Good first round for Kondo that is in control so far.
Round 2
Kondo looks fresh and lands another solid left hand. Minna looking to grind here and presses Kondo against the cage, but no real offense here as she tries for a take-down. Kondo turns around the Finn and presses her to the cage. Back to the middle of the cage and we are half way through this scheduled 15 minute fight. Kondo's boxing is crisp and sharp, and Grusander trying to find a solution to this puzzle as she gets hit. Grusander face is swollen here with less than a minute. Takedown from Grusander! and the Finn lands some punches before Kondo pops back up.
Round 3
A slower pace here in the first minute. Grusander in deep on a double leg, but can't finish. Great technique from both fighters in that wrestling exchange. More of the same as Kondo lands punches with a game Minna trying to fire back. Now it is Kondo that pushes up Minna against the cage. One minute left here, and a takedown that puts Minna to her side as she looks to underhook the head, but a pass with 25 seconds left. Minna throws her legs up to try and defend, but Kondo is there with some elbows. Tough battle here. But not enough from the Finn that gave it her all, but just not enough at this point in her career.
Unanimous decision for Syuri Kondo.