Top Nordic prospects Marthin Hamlet (3-0) and Mark O. Madsen (4-0) the featured fighters at Cage Warriors Academy Denmark 1 in Nykøbing Falster, Denmark. MMA Viking is live cageside for your live updates on a full card of amateur fighters from Norway and Denmark and the three pro bouts.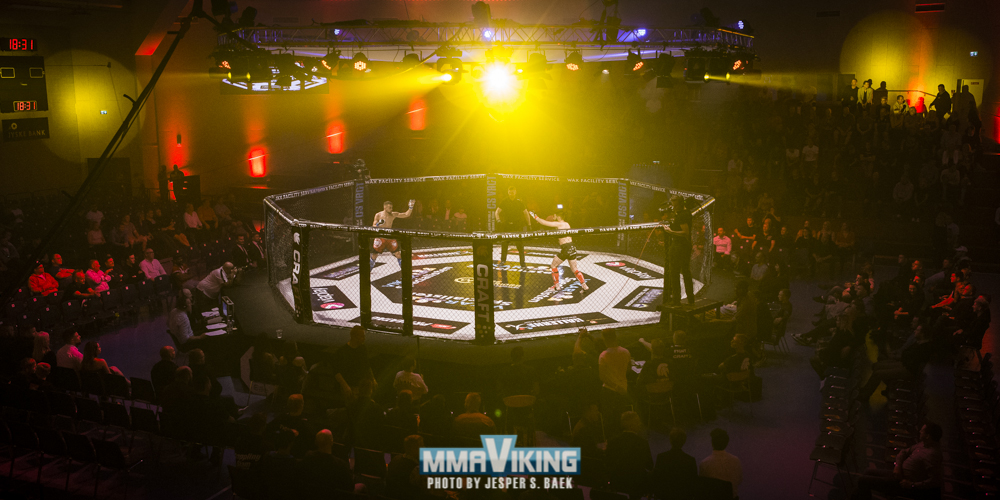 Live Blog
Amateur Prelim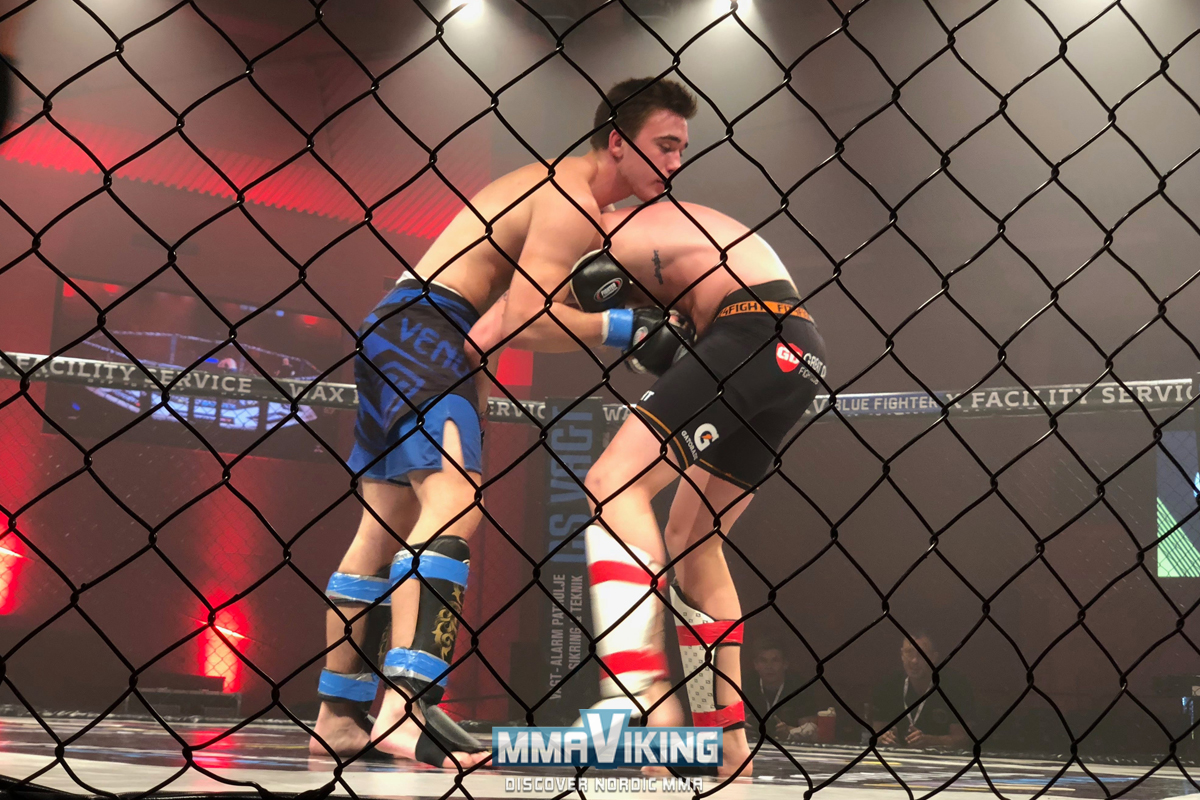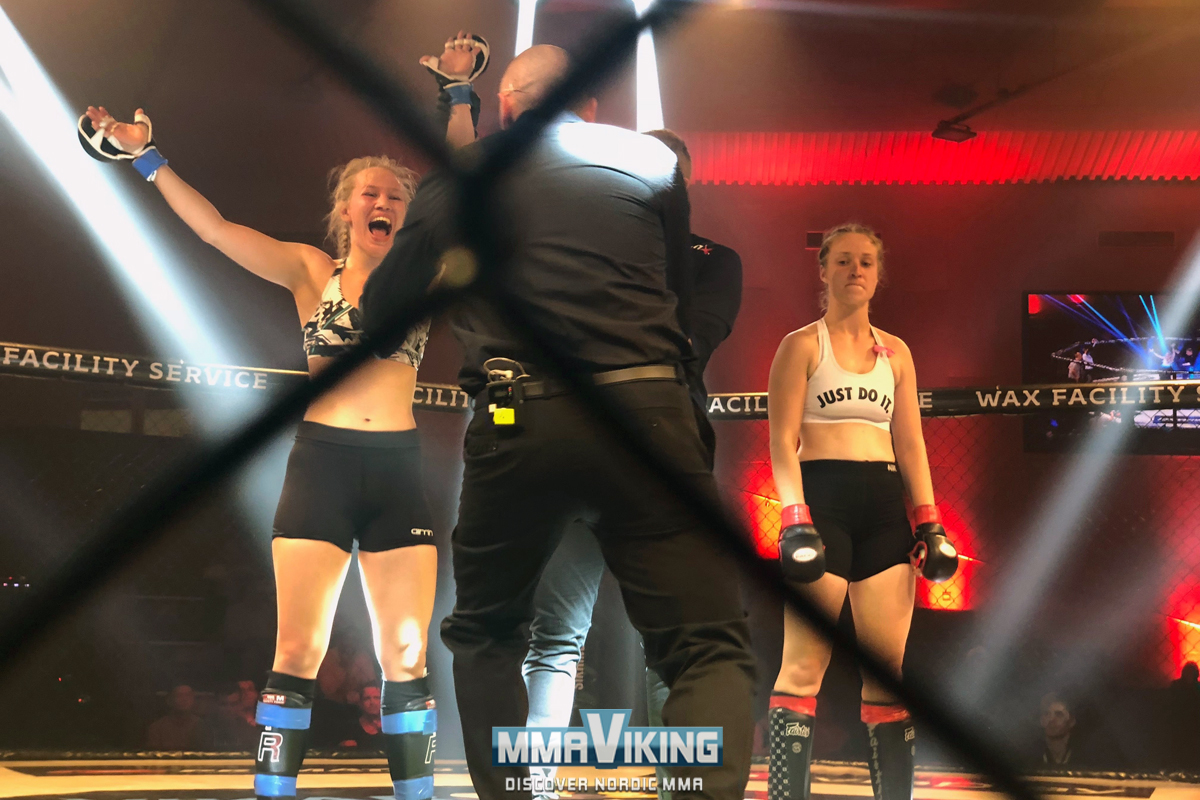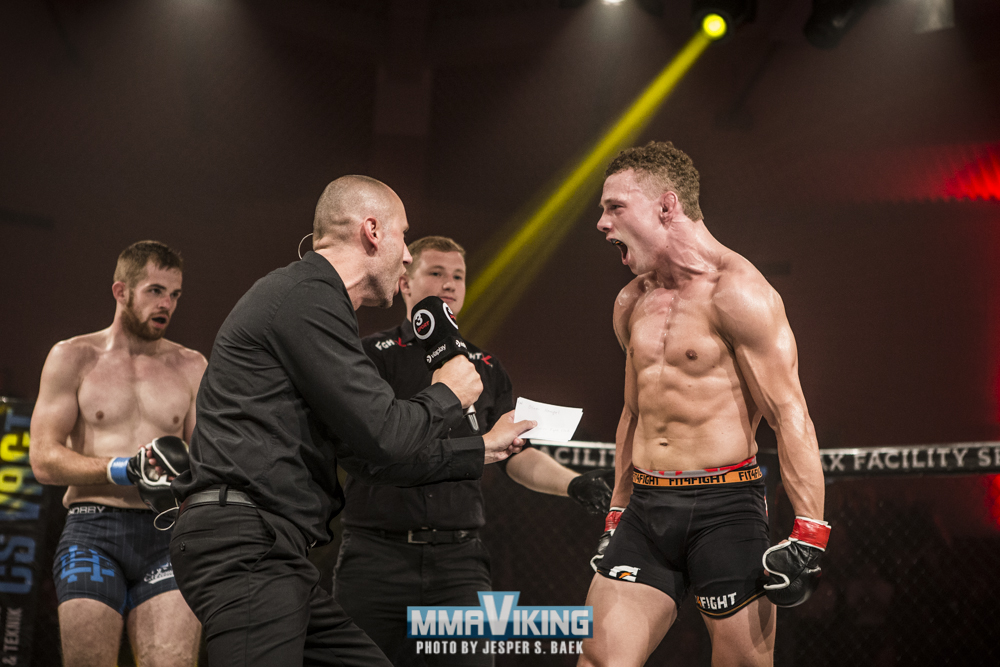 Amateur Main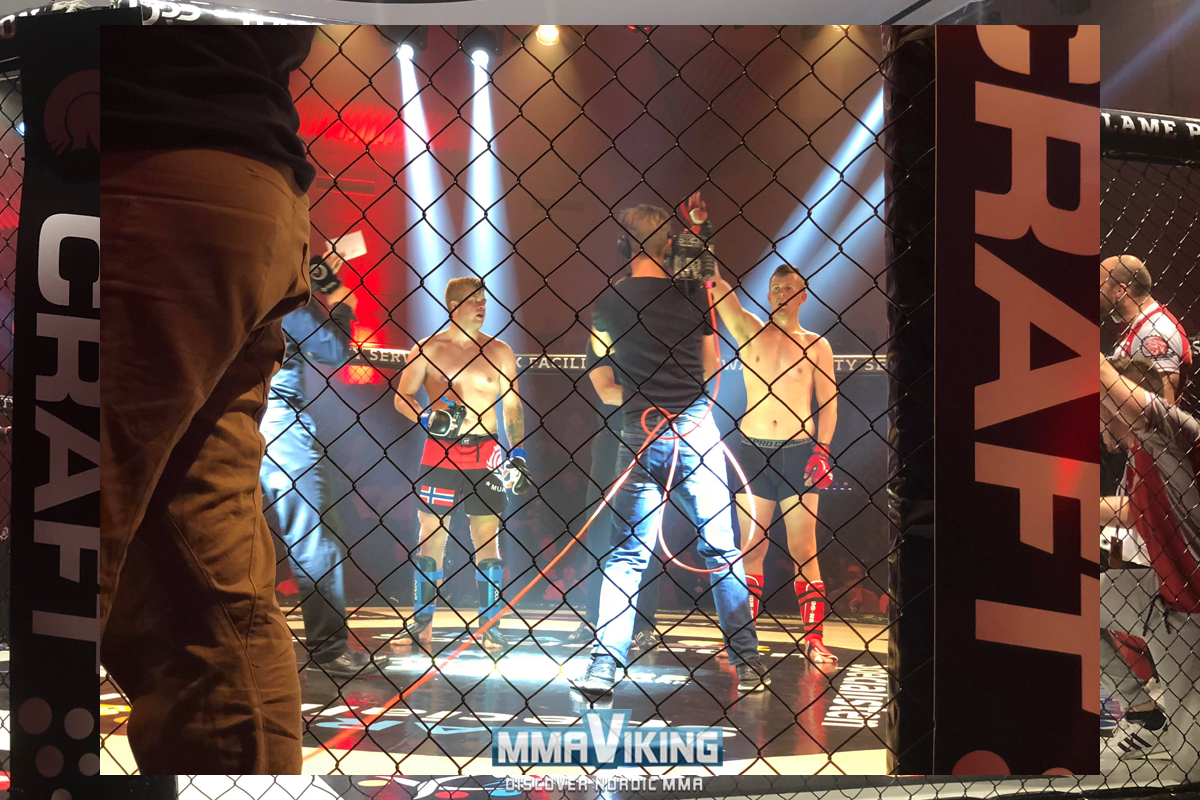 Marcus Rasmussen versus Ola Jacobsson
Rasmussen wins by armbar submission in the first round.
Omer Kavakli versus Krzysztof Bialorucki
Kavakli wins by unanimous decision over Bialorucki.
Sherwan Khalil versus Hashim Sharaf Shaeaf
Khalil brings in a powerful and aggressive style to the cage and lands a good head-kick and spinning attack before Hashim gets a nice take-down and looks for a rear-naked choke at the end of the first.
A huge right hand ends the bout with Khalil getting the win by TKO in the second round.
Stefan Jorgensen versus Martin Aftret
Jorgensen got the split decision win over Afret.
Aners Madsen versus Kenneth K. Valvik
Valvik gets a TKO in round 2.
Simon Seiler versus Magnus Jacobsen
Jacobsen with a strong first round, and the second both fighters are slinging looping punches. In the end it is Jacobsen that gets the decision win.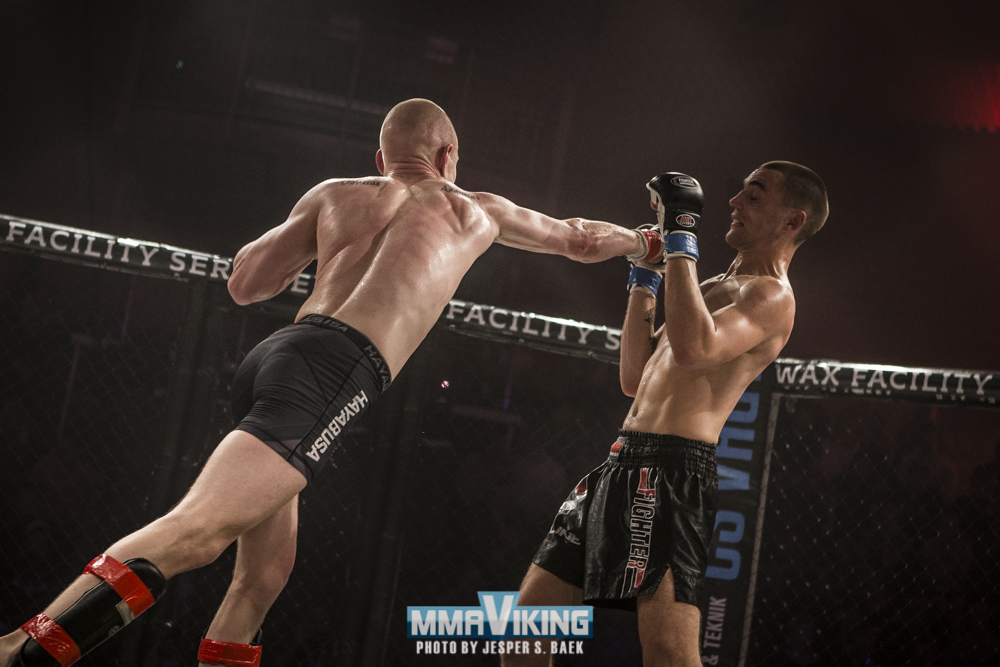 Janus Olsen versus Shazad Mohammad
Olsen lands a huge right hand that knocks Shazad to his back and the fight is stopped. TKO in round 1.
Main Card – Pro
Jonas Courdt Nielsen versus Espen Kolltviet (featherweight)
Both fighters staying calm to start and looking for high-kicks. There is a big fan base for Nielsen that gets a pop with each kick that lands or not. A take-down from Kolltviet mid-way through the round. Nielsen is able to reverse the position and in a scramble grabs a no arm guillotine, and that is it.
Marthin Hamlet Nielsen versus Jack Rolinski (light heavyweight)
Nielsen looks for his opportunity to punch, but instead goes for a take-down. He lifts Jack in the air and slams him to the mat. Looking to move up in position he locks up a arm triangle and Rolinski is out. Fight over, and another stoppage for the Norwegian.
Mark O. Madsen verse Alexandre Bordin (welterweight)
Madsen wins by unanimous decision after three rounds, getting on top in each round and in control of his first bout that went past the first round.