MMAViking.com is cageside in Berlin to report on Makwan Amirkhani and Mexican Masio Fullen at UFC Berlin today. It is the Allstars Training Center fighter's second Octagon bout. See live play-by-play below, and come back for pictures and post-fight interviews.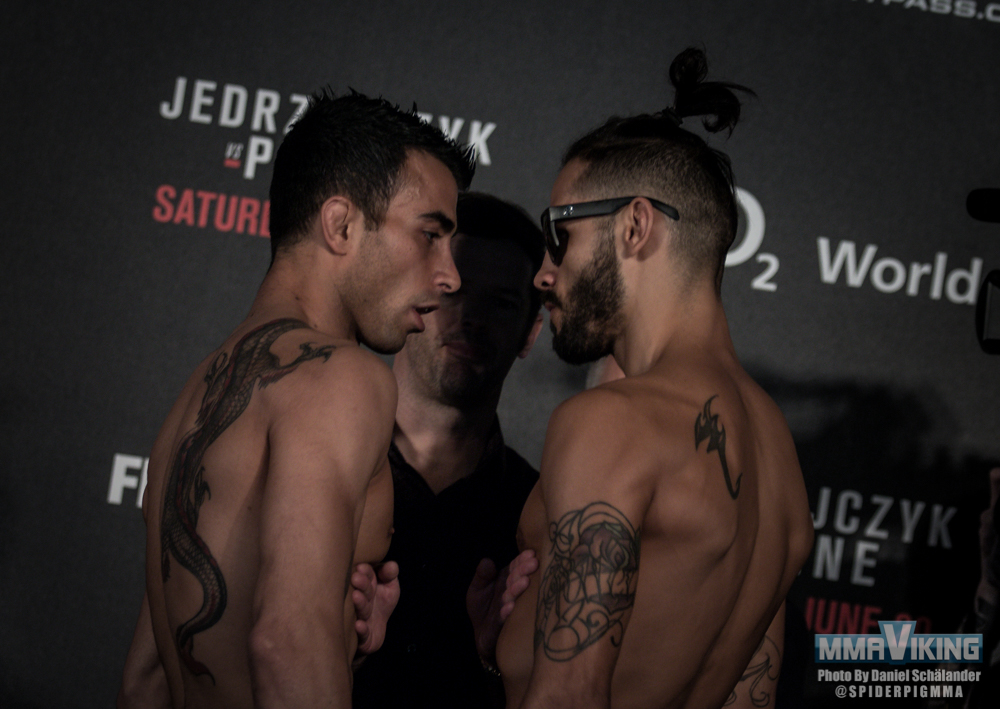 Results
Round 1
The fights starts off and it's Mr. Finland who scores a quick takedown, now Makwan takes the back of Fullen and locks in a rear naked choke and after some struggle he makes Masio Fullen tap out!
Winner by submission (Rear Naked Choke) at 1:41 in the first round, Makwan "Mr. Finland" Amirkhani!
Amirkhani reaches out to find his mother in his post-fight speech. "I moved to Stockholm after my UFC debut, and I told my mom… you are not going to see me for a while." says the emotional Kurdish fighter. "This is my present to my mom." says to Dan Hardy in his post-fight interview.
How legit is Makwan Amirkhani!!!!! @UFCFightPass #UFCBerlin

— Dana White (@danawhite) June 20, 2015
Mr. Finland moves to two wins and zero losses in the UFC, both first round finishes.
Cageside photos and video interviews will be available shortly after the bout, please like us on Facebook for updates.