Sweden's Pannie Kianzad will face Tonya Evinger in the main event of tonight's Invicta FC 14. Because Sexy Scramble missed weight, the bout will be contested as a non title bout. It will still be a 5 round affair. MMAViking.com will provide live play-by-play and updates of the bout below.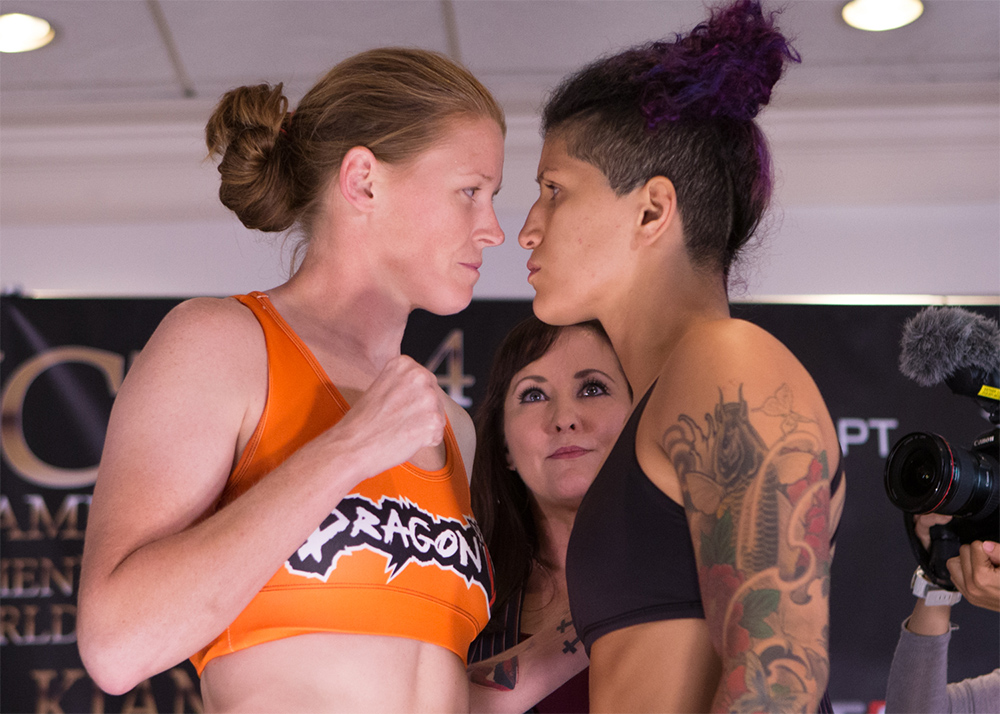 Live Results and Play-by-Play
Round 1
The bout begins and Kianzad strikes first. Evinger gets Kianzad against the cage. She throws a few knees and gets a takedown. Sexy Scramble gets up and Evinger lands a knee. They go back down again and Evinger is on top. The action is stopped for a second for a fallen mouthguard. Evinger back on top and she gets Kianzad's back. She goes for a rear naked choke but doesn't have it. Evinger is still on her back throwing punches. Now Evinger is landing some very hard punches. Evinger goes for an armbar and Kianzad is protecting well. Evinger ends up on the bottom and lands a few elbows before the bell.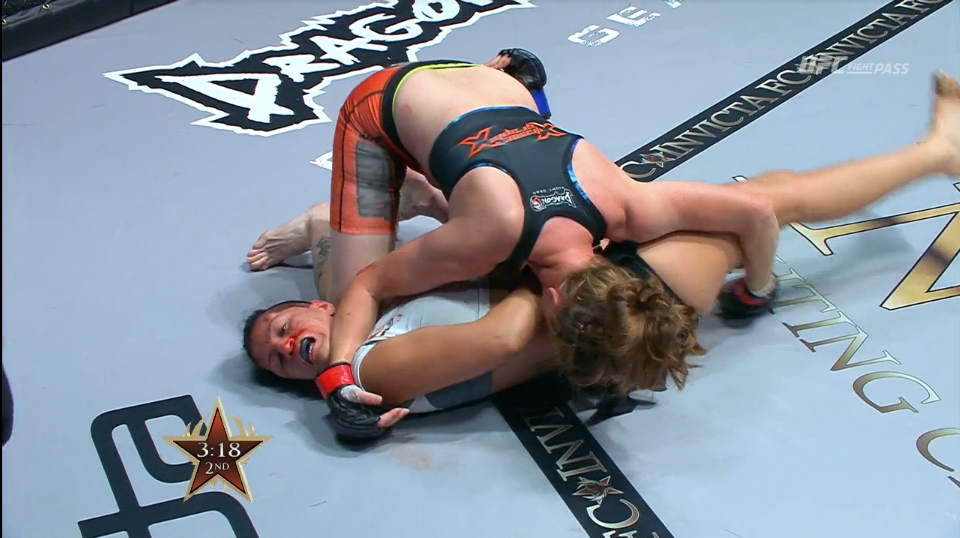 Round 2
The action starts and Evinger lands a hard hit that knocks down Kianzad. Evinger goes for Kianzad's back and gets it. Pannie defends and ends up on her back. There's a lot of blood from Kianzad's nose. Evinger takes her back again.The champion gets in side control and throws punches and elbows. She gets a mount and throws some heavy punches to Kianzad's face. Kianzad can't do much to defend; she's just covering up. The ref steps in and stops the action.
Tonya Evinger wins TKO 3 minutes and 34 seconds of the second round.
The loss for Sexy Scramble is her first of her career. The 23 year old fighter's record stands at 8 wins and 1 loss, while Evinger moves to 17 wins and 5 losses.