Ilir Latifi steps back into the Octagon today at UFC Fight Night 72 in Scotland. The Sledgehammer will face Hans Stringer on the preliminary card. See live play-by-play of the bout below.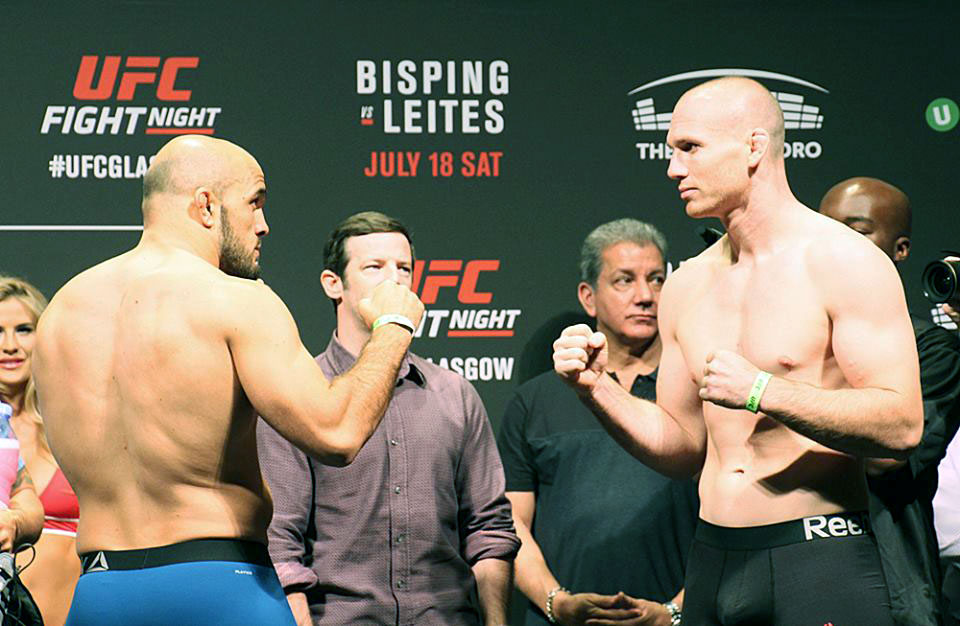 Results and Play-by-Play
Tale of the tape shows that the fighters have the same reach, but Stringer is 5″ taller. Grant Waterman is the referee.
Round 1
Latifi looks to be in top condition here, and Latifi with a nice kick low. The Allstars fighter comes in lunging with punches, looking to start with strikin. Big right hand standing, and a HAMMER RIGHT on the ground. It is all over!
KO win for Latifi in 56 seconds!
"I've been working on my standup." says Ilir. "I'm looking for the top 10."