Teemu Packalen makes his Octagon debut today at UFC Fight Night 72 in Scotland. Pretty Boy will face Mickael Lebout on the preliminary card. See live play-by-play of the bout below.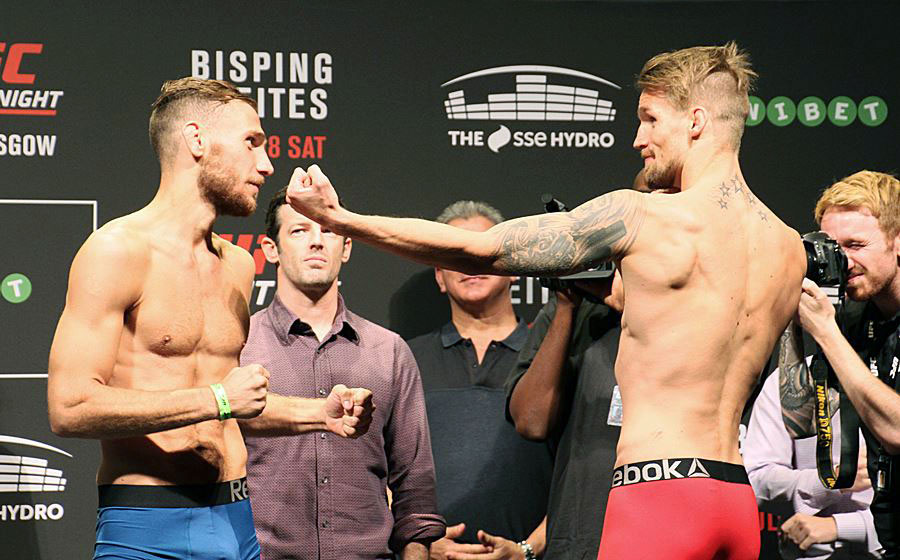 Results and Play-by-Play
Round 1
Takedown attempt from Packalen immediately, but Lebout shakes it off. The two are back to grappling, and the Finn has the advantage as it moves to the ground. Packalen moves to mount, and now half guard. Lebout seems comfortable on the ground, and armlock attempt as Pretty Boy goes to his back, and now Lebout is on top. The Finn inviting the frenchman back to the ground, and Lebout jumps inside
The FinnFighters Gym fighter looks to be tiring a bit, as he is on his back. Packmen however rolls Lebout over, and is on the side… now in full mount landing HUGE ELBOWS from the Finn.
MMAViking.com Score : 10-9 Packalen
Round 2
Packalen shoots for another double-leg take-down, but the French fighter sprawls and there is nothing there. Packalen flops to his back, hoping that Lebout joins him… but he doesn't. Another attempted takedown from the viking, but he can't get it. Teemu looks to be tiring, and comes out with a huge right hand that just misses.
Hal way through the round, and a spinning back-kick from Packalen that lands to the body. Clean body shots from Lebout, but Packalen with a nice right straight hand. Teemu shoots for a double-leg take-down, and an knee to the back of the head to the Finn on a downed opponent… or perhaps the shoulder. But it is a break in the action. 1:30 left in round. Good striking exchange between the two, and it goes to the ground. Packalen goes for an ankle lock that looks tight. The Finn now moves to the top and takes full mount and a nice ending to the round for Teemu.
MMAViking.com Score : 10-9 Packalen
Round 3
Packalen comes out striking, and lands a nice uppercut. We will see how the Finn's cardio lasts here in the third round. Teemu on his but, as Lebout stands above him landing some kicks. Back on the feet, and Packalen doesn't mind striking, but he sneaks in a low single leg shot. Teemu gets a leg, and looks to be pulling half guard and work a sweep. 3 minutes left.
Right kick to the body from the Finn that is tiring. He goes for another take-down, but can't get it. The exchange left hands. Lebout looks to strike, but Packalen gets the take-down! he gets it, and there is 90 seconds left.
Packalen gets swept in a second of relaxing. Less than one minute left. Back on the feet, but Packalen pulls guard. The Frenchman ends with the advantage.
MMAViking.com Score : 10-9 Lebout (29-28 Packalen)
OFFICIAL SCORE : Lebout wins by unanimous decision (29-28, 29-28, 30-27)