Mohsen Bahari and Håkon Foss were supposed to be on tomorrow's Cage Warriors FC 61 card. However, the Norwegians never made it past the UK as fog disrupted their plans to get to today's weigh-ins in Amman, Jordan. "Still in Heathrow trying to get a flight over." Bahari told MMAViking.com today in a pre-fight interview about his planned bout with undefeated Mukhamed Berkhamov. "I have bigger problems at the moment." says the 6 win and 1 loss welterweight who couldn't travel any further than the UK.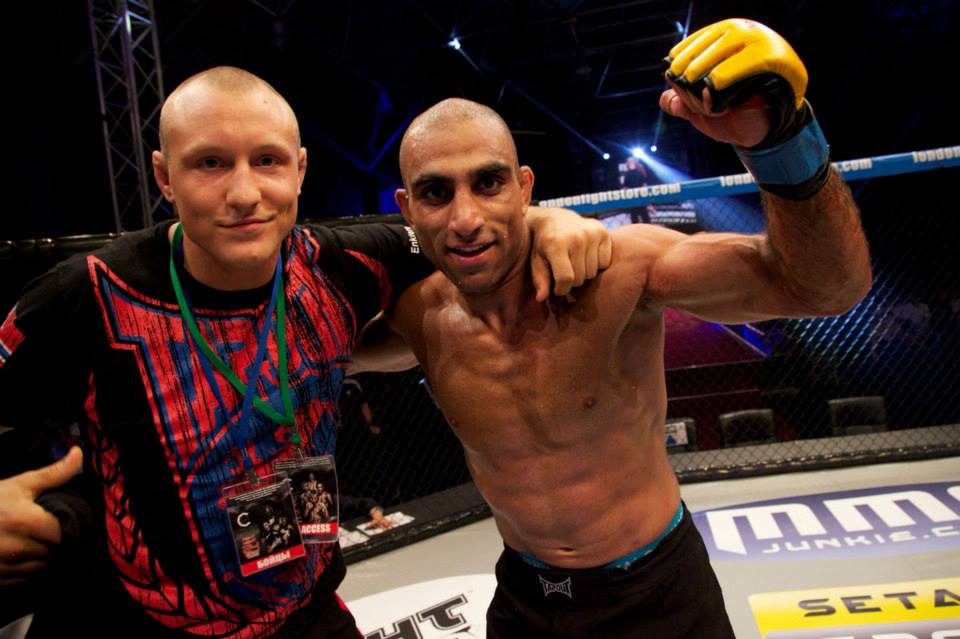 Oslo-based Foss was supposed to step in on very short notice to face Matt Inman, as Sweden based Bruno Carvalho pulled out of the main event fight due to an undisclosed injury on Monday.
"Still in Heathrow though. Trying to Get home." comments Bahari at the time of publishing this article at 20:00 local time in Stockholm/Oslo.
Press Release from Cage Warriors
Amman, Jordan (December 12, 2013) – The weigh-ins for a disrupted Cage Warriors 61 card took place this afternoon in Amman, Jordan.
Heavy fog at Heathrow Airport in London yesterday wreaked havoc with the travel schedules of several fighters and subsequently forced the cancellation of two bouts.
Mohsen Bahari and Hakon Foss, who were due to catch connecting flights having flown from Oslo, were unable to depart from London in sufficient time so their respective welterweight bouts against Mukhamed Berkhamov and Matt Inman were forced off the bill.
Cage Warriors officials then sought to re-match Berkhamov and Inman in a 170lbs bout against each other, but that proposal was turned down by Berkhamov, who became the third potential opponent for Inman to fall through this week following Bruno Carvalho's injury withdrawal on Monday.