We might have a proper Nordic super fight coming up in the near future. Sweden's top lightweight Reza "Mad Dog" Madadi just stormed the cage at Superior Challenge 9 in Gothenburg and announced that he wants to fight Finland's best lightweight Anton Kuivanen. This was just moments after the Finn had scored a first round knock out over Diego Gonzalez who had Madadi in his corner.
Heated Madadi sent a message to Kuivanen "I got the Superior Challenge belt. Come and get it!".
Anton Kuivanen commented Madadi's challenge on Yle Puhe's radio interview "That would be a great fight I think. Reza's scalp would be a valuable one and a win over him would really set my career back on the right track. We'll talk with the promoters and see if we can make it happen. I believe we can set it up"
Cage promoter Pasi Sormunen, who was also at Superior Challenge 9, shortly commented the issue to MMA Viking "If Madadi is able to fight, we can do it".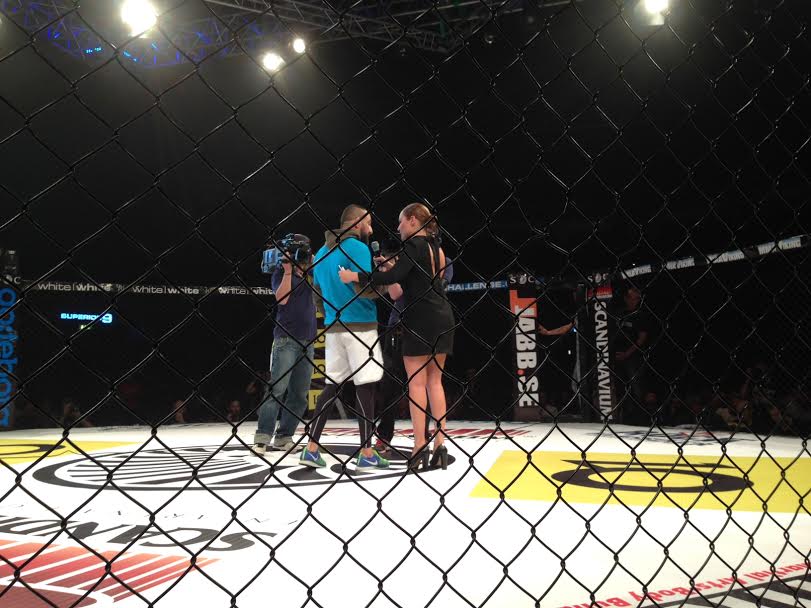 This isn't the first time that Madadi has stormed the cage and called out a fighter. In 2009 at Helsinki Fight Night, where Madadi didn't fought either, the Swede stole the show also and called out Finnish lightweight Niko Puhakka.
Kuivanen Reacts to Madadi Callout