Reza 'Mad Dog' Madadi will look to beat his third straight WEC/UFC vet at Superior Challenge 7 versus American Rich 'No Love' Clementi. As announced on Madadi's Facebook status, the Swede will take on the popular TUF 4 fighter as his next opponent.

This fight on April 30 will be for the lightweight Superior Challenge belt. A win for the Swede could be the spark to gain entrance to a UFC, especially with a rumored UFC card in Sweden this November. This will be the stiffest test yet for Madadi, as his more experienced opponent has over 50 professional fights, including UFC wins against Sam Stout, Terry Etim, Melvin Guillard, and Anthony Johnson.
UPDATE
The fight has now been announced on Sherdog, by Chris Nelson.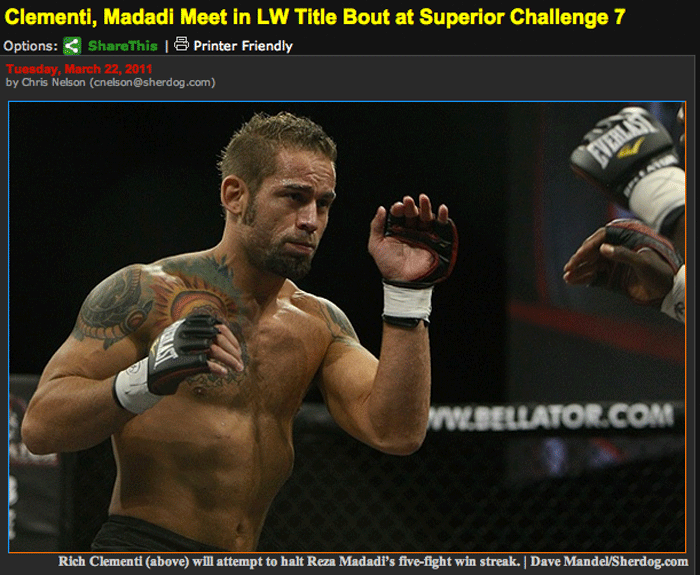 http://www.sherdog.com/news/news/Clementi-Madadi-Meet-in-LW-Title-Bout-at-Superior-Challenge-7-31008