Dane Mads Burnell (12-3) beat Steve Aimable (13-5) at Cage Warriors 111 at the Indigo at the O2 in London.  It was a 15 minute boxing clinic from Burnell that controlled the bout from the feet gaining the 30-26 unanimous decisions.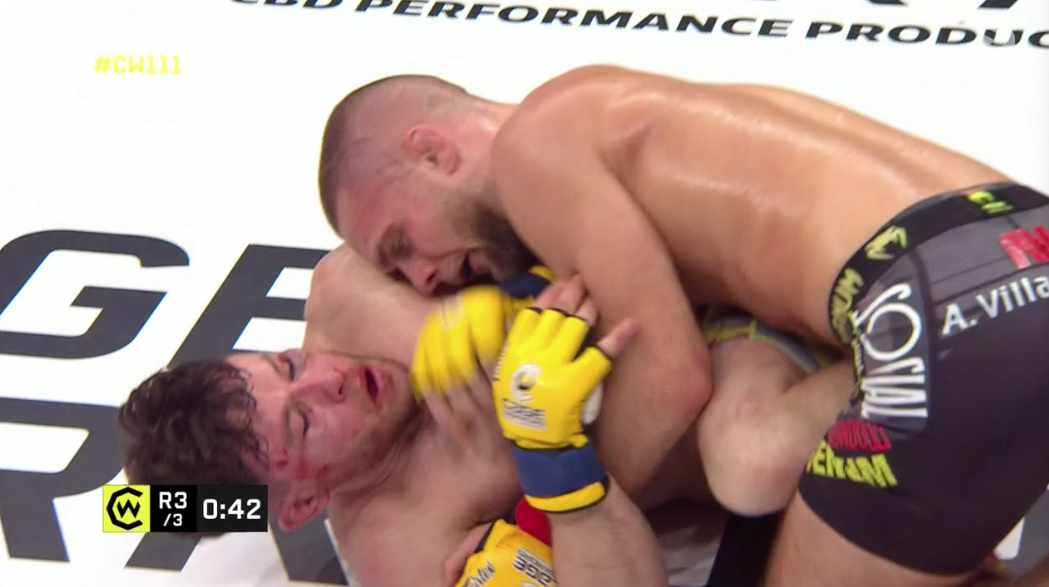 A flurry of punches, uppercuts and body shots from Burnell was impressive early.  He kept moving forward, mixing in kicks to show he had the real advantage on the feet.  Aimable came back strong later in the round, and Mads went for a take-down that he couldn't finish.  A real strong first for the Dane.
"People expect me to take it to the ground, so I mixed it up."
Steve landed solid punches at the beginning of the second, but Mads got control and took the bout to the ground briefly.  A few good short shots from Burnell that dodges punches with his elusive head movement.  The UK fighter goes for a take-down, but regrets the decision as the Arte Suave fighter grabs his neck and immediately flops to his back to avoid the Japanese necktie special.  Burnell controls and stays on top to take the second.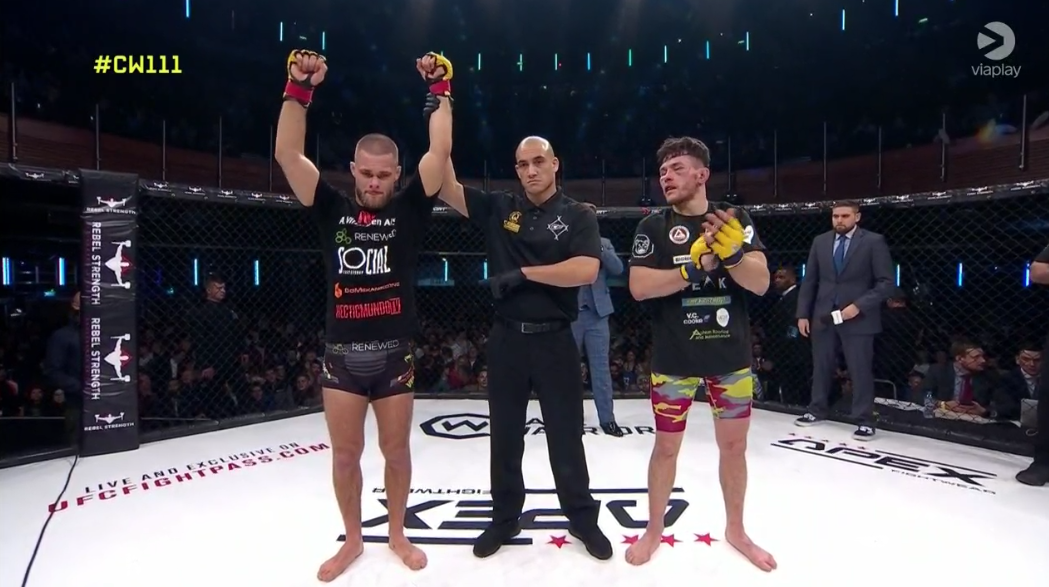 More from Burnell in the third, that seems can land any time he wants.  A take down mid-way through the third round, and Mads was able to stay on top with a leg in and transition from another take-down to guarantee wins of all these rounds.
With Aimable missing weight by .2 lbs., the bout was not contested for the featherweight belt, and moved form a 5 round to a 3 round non-title bout.  The fight ended "Diddy Kong's" four fight winning streak, and Mads now has a 4 fight winning streak of his own.