Sweden's Magnus Strandner, the professional MMA fighter and founder of Swedish Top Team (STT) based in Gothenburg, is moving forward faster than ever. MMAViking.com's Daniel Schälander visits the gym and talks to "The Crane" about progress of the team since being Swedish Top Team MMA and key fighters Rami Aziz and the Caveman Niclas Danielsson.
We opened up STT in Mölndal in January last year. So we've had that gym open for three semesters and the one in Kortedala for one semester. So in this facility (Kortedala) we have a 1000 square meter gym and a martial arts section on 500 square meters. There is a cage, a ring, a strength & conditioning area, five wrestling mats and punching bags.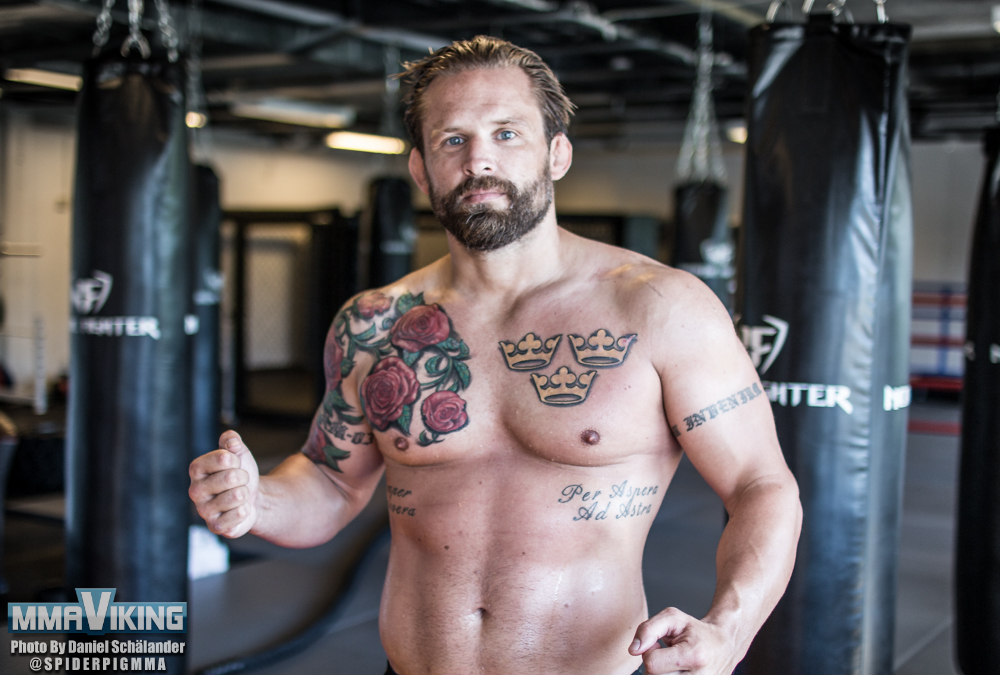 The original plan wasn't to open up two gyms in such a short amount of time but due to the high demand from customers it was justified. One of the reasons for the success is the unique business plan that gives the customers a lot of bang for the bucks.
When you sign up for a membership you get access to beginner MMA, advanced MMA, both freestyle and greco roman wrestling, three levels of thaiboxing, BJJ, boxing, youth wrestling and youth BJJ. In addition to that you also get access to 11 of the Life Health & Fitness gyms that are located all over Gothenburg, group classes, yoga classes, free solarium access and access to Åbybadet swimming hall. Were doing a campaign for this fall that gives you all of the above for around 349-399kr, so it's very priceworthy.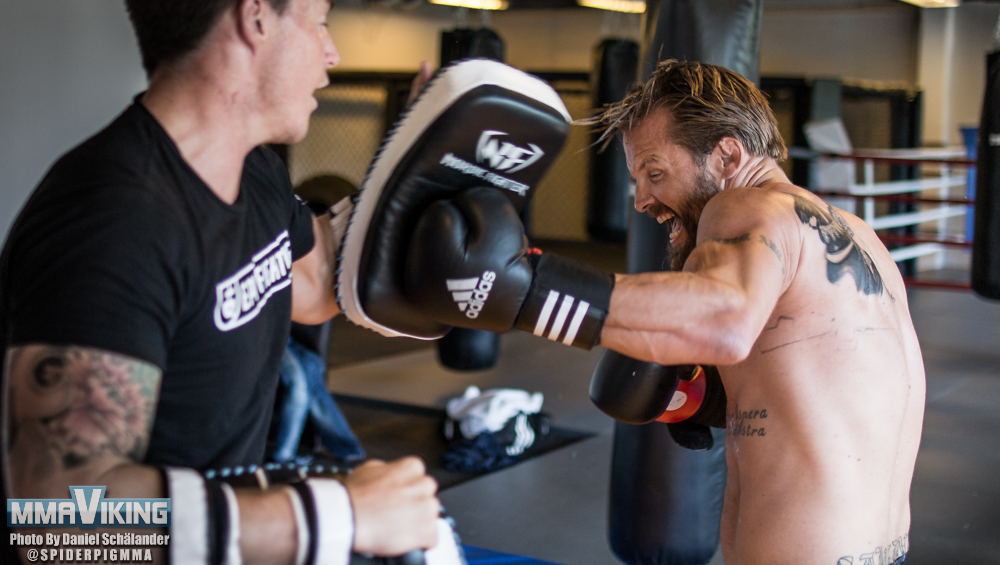 The 37 year old isn't just talking the talk. The Crane made his pro debut in 2011 and has built a solid record of five wins and three losses and riding of the wave of a three fight long win streak. Strandner also represented Sweden in the national submission wrestling team competing at European and World Championships.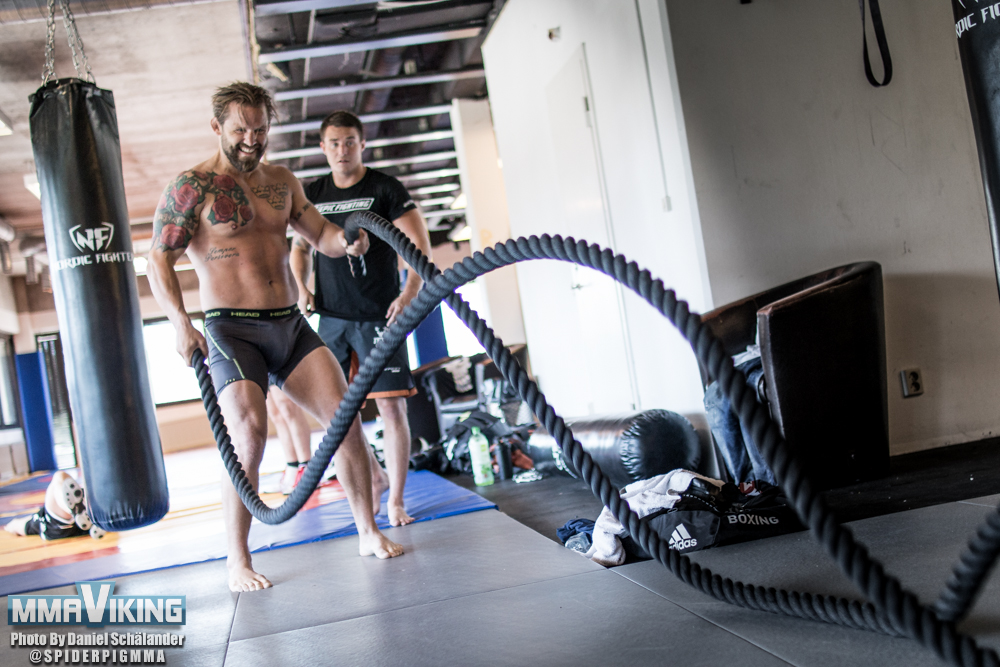 Strandner had his last bout against Malmö based Team Avam head coach David Glasnovic at Superior Challenge 9 in Gothenburg late 2013 and is looking to make a comeback in the cage soon.
I started martial arts pretty late when I was about 27 years old. After training for a little while I became national champion in Shootfighting 2010 by going undefeated in my seven shootfighting bouts and then I turned pro in 2011. I'm looking for a fight in October or November, but we will seeing what organisation it'll be. I want to see how far I can go. So I started training properly this spring and then I will increase the intensity in august to around 10-11 sessions a week. I would like to fight two-three times a year but I've been working really hard lately so it's been hard to find the time until now.