The club Swedish Top Team (STT) is starting to gain momentum and attention in Sweden. "It is hard to find any similar training in Sweden that mixes MMA and wrestling as they do." says pro STT fighter Niclas Danielsson about his new team.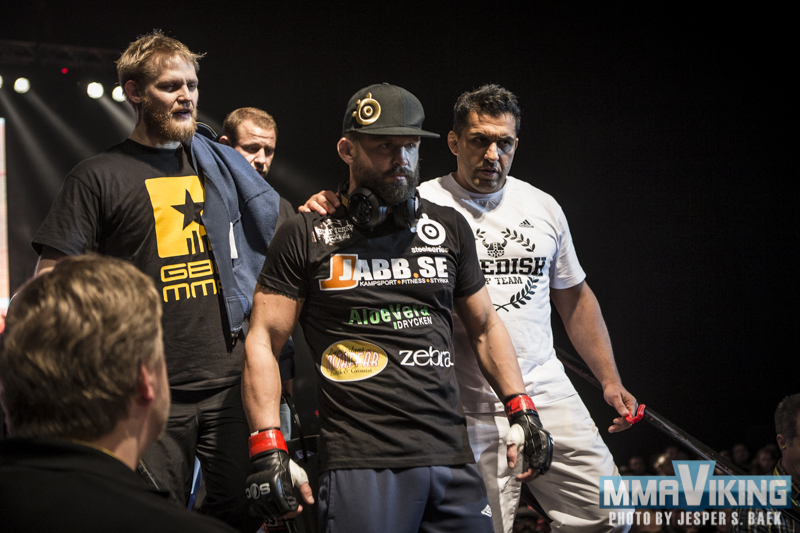 The Launch of STT
"Me, and an investor from health business made a plan and bought a gym in Mölndal, 1 km from downtown Gothenburg centrum." says pro fighter and founder Magnus Strandner about the origins of a new training center. The Crane had been a long time GBG MMA fighter and today's fighter / business man has won his last 5 of 6 bouts in the cage.
Former Division I collegiate wrestler Babak Nejad was also set as the head coach for the August 2013 launch and when the first classes started. "Tiho Trolgic with 30 years experience in Muay Thai, Rafael Macedo in BJJ who is a blackbelt from Brasil, Lionel Sewa in boxing, and many more." says Strandner about the additional team of coaches assembled to lead the new Swedish Top Team.
Wrestling as the Base for Success
"When we started STT the idea was to mainly focus on building MMA fighters and give them a strong wrestling base, but also build pure freestyle wrestlers. But we quickly discovered that the demand for Muay Thai, BJJ and boxing was as large as the wrestling, so now we focus on all disciplines." explains Strandner.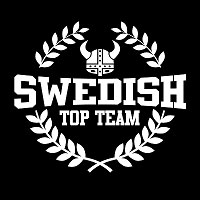 Today the STT team is training multiple times a day. Also, you will also find many pro fighters, like Bruno Carvalho and Rami Aziz, dropping in and out of wrestling classes to compliment their training at other gyms in the area. "I really like the unique wrestling program, what's not common in Sweden is coach Babak an NCAA wrestler with so much knowledge he teaches college and freestyle for kids to pros!" says Bruno Carvalho.
More Than Just a Club
"I've felt welcome since day one. They value fighters and really take care of them. They even helped me out with fights, sponsors, and so on." says Danielsson about his first impressions of the new Gothenburg club. "The fact they also have a nice gym to go with the martial arts training is a big bonus."
The Team
While the MMA team is growing, Strandner outlines the main MMA fighters in addition to himself, Danielsson, and Carvalho as Rafael Macedo, Tobias Morsing (make his pro debut later this year), Malick Bah, Otman Boujrad, and Nina Milosevic plus many amateur fighters on the way up.
Strandner continues to explain that the gym doesn't close their doors to others at established gyms. "Many pro fighters from other clubs come to us to train. We are a very open club and we have corporations with several clubs in Sweden and around the world."
On the Move
Time will tell what will become of the new gym in a city known for the long-established GBG MMA and Gladius MMA. "Even if it's a new club and they have just been going for about a year, I see great potential in the organisation." says Danielsson.
"We have very close relations with the club sponsors Adidas, Multipower, Beef Jerky, WNT and Aloeveradrycken." says Strandner about the organizations that work with them.
While located at Flöjebergsgatan 20B in Mölndal, except a new facility in Gothenburg later in the year. For more information, visit swedishtopteam.se.