Finn Maiju Suotama (8-6) lost the rematch American Shanna Young (8-3) at Invicta FC 38 in Kansas City after three rounds by a 28-27, 28-26, and 28-26 unanimous decision.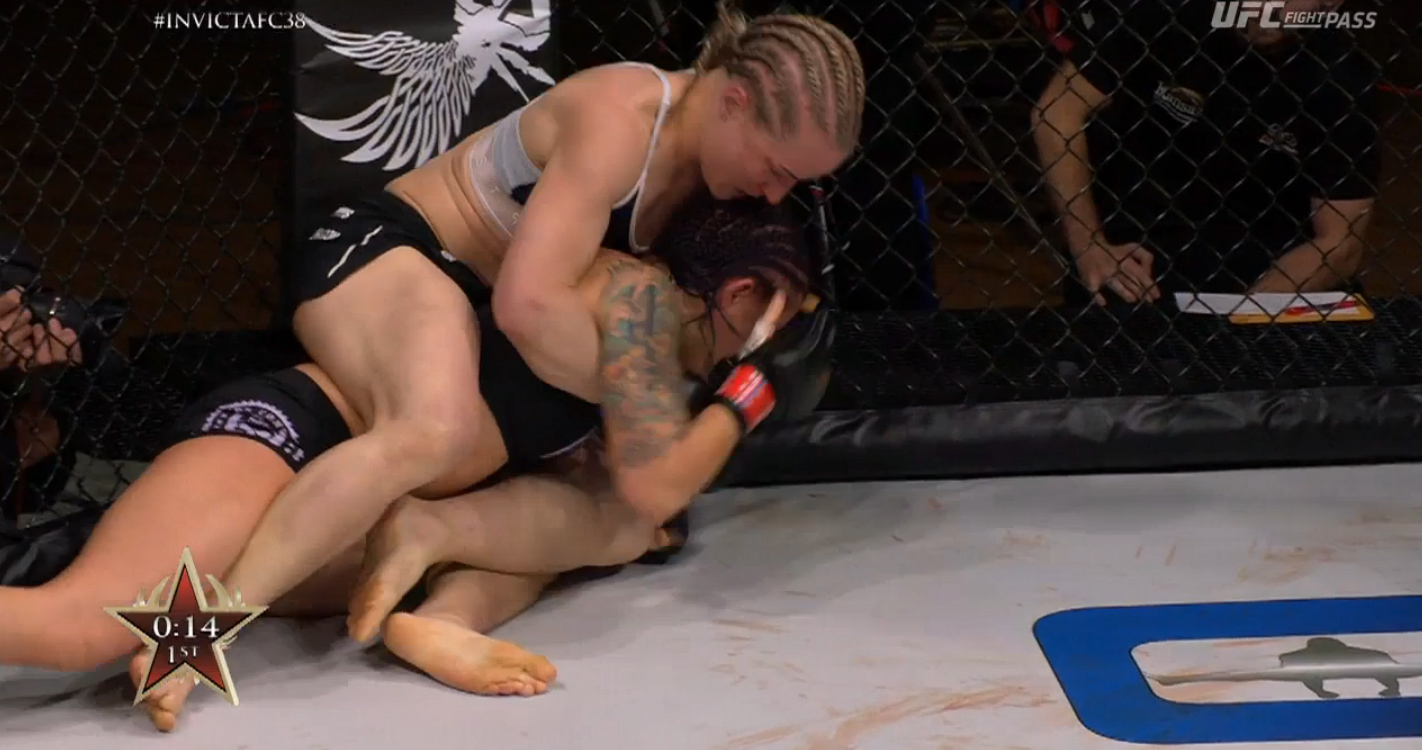 Both fighters came out quick, landing punches immediately. But the Finn took the fight to the ground with a double-leg take-down and controlled on top. "Mountain Mamma" had back and flattened Young as she grabbed a rear-naked choke and squeezed. The choke is not there, so Suotama landed punches and more punches with both hooks in. Another rear-naked choke again at the end of the round, but just can't lock it in against the cage.
Young lands a big left hook to start the second and drops the Finn. Suotama ties up immediately and works to finish the take-down, but the American defends well. The Finn desperate for a take-down, but Shanna defends with counter wrestling and punishing Maiju by punches and elbows that is bloodied till the end of the round.
A failed take-down from Suotama to start the third, but briefly has an armbar before being forced to give it up. Young in control and damages throughout the round, and eventually moves to full mount landing punches on top for a dominant third round.