Makwan Amirkhani (16-4) submitted Danny Henry (12-4) at UFC 251 official.  "Mr. Finland" needed 3 minutes and 15 seconds to get the win on the prelim card on Fight Island.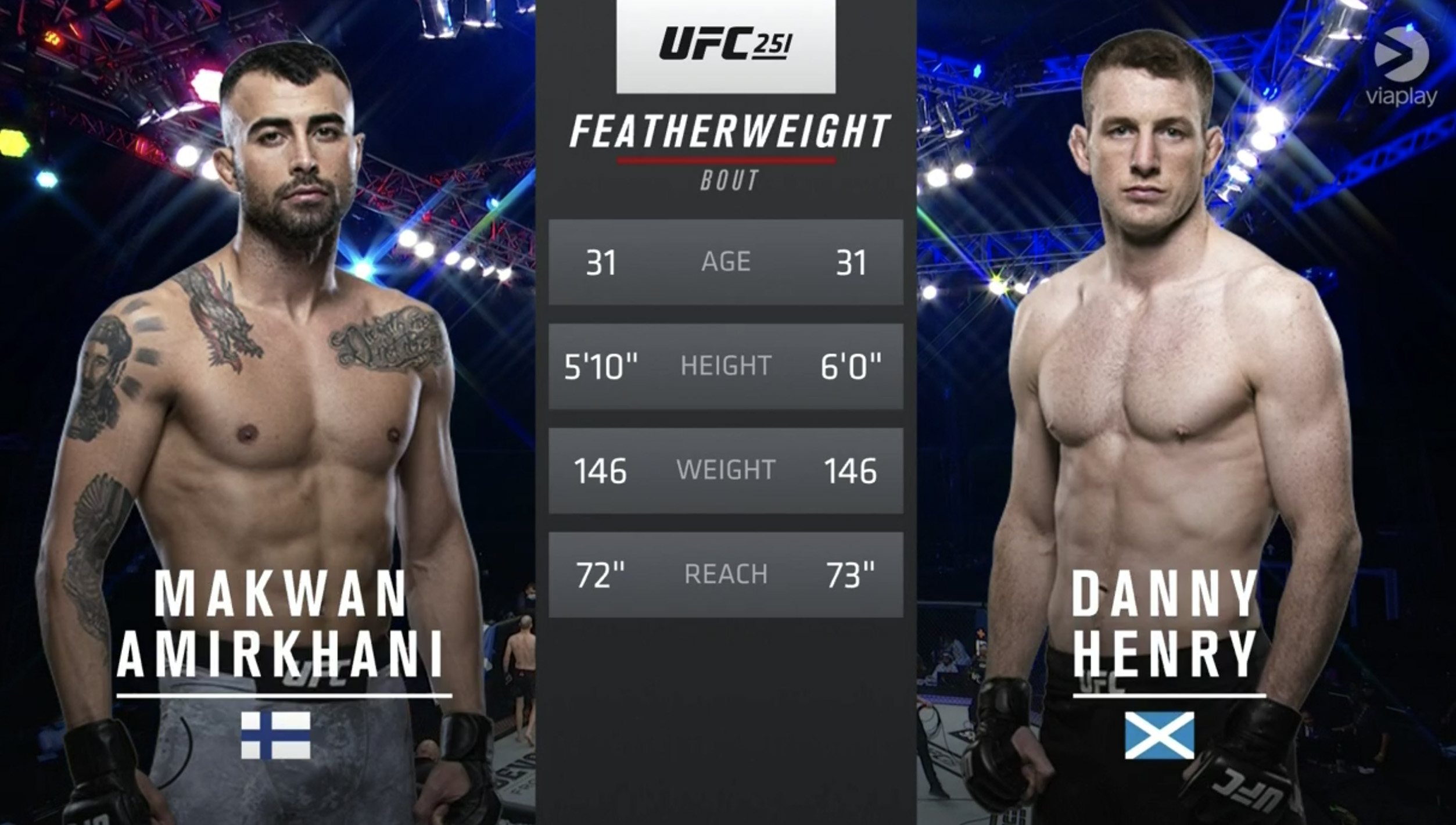 Makwan moved forward against the lanky fighter in a southpaw stance, but little action early.  A right kick attempt early from Henry, but Makwan is relaxed and blocks it.
Flying knee from the fighter out of Turku to the face of Henry that connects, and Makwan in on the legs immediately, then switches to a body lock up against the cage.  Up in the air and back to the mat as the Kurdish fighter takes back after the take-down.
Now a guillotine attempt arm-in as Henry spins to the legs!  Switches to an annoconda choke as and Makwan is tightening his arms, and Henry is asleep!  It is all over.  The fight is over.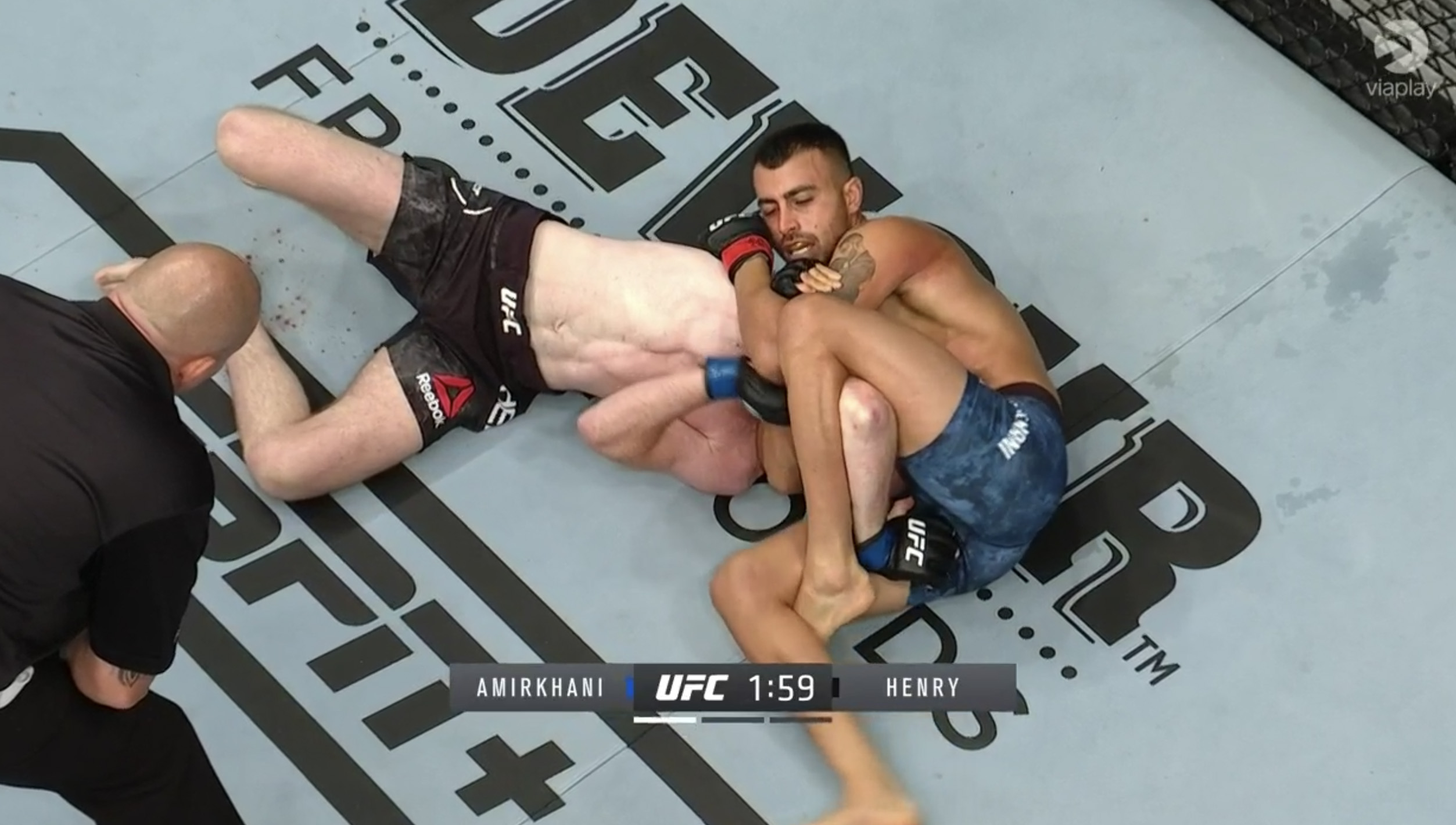 Makwan tries to assist Henry come back to consciousness as he lifts his legs.  Henry is stiff until blood rushes back to his brain, and is now OK.
"There is no defense for this move." says Makwan in the post fight interview.
The 31-year old is now back in the win column after losing his last bout to Shane Burgos. He is now 6 wins and 2 losses in the Octagon.