Marcus Vänttinen returns to action this Saturday in Denmark for a throwback MMA-event with 8 participants starting the evening and one fighter standing at the end as champion at Valhalla 2013.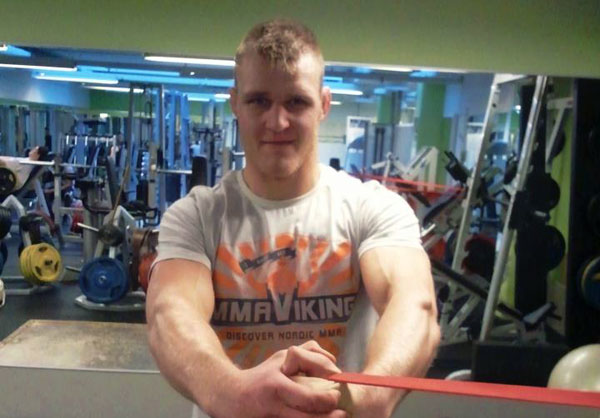 "I'm feeling excited to get back to action." Vänttinen tells MMA Viking. The Finnish fighter has been out of action for almost a year, after suffering a loss in his Bellator debut and then going through knee surgery and rehab. The 25 year old now has a chance to rack up 3 wins in one nights at Ridehuset in Aarhus, in what is being called "Battle of the Vikings".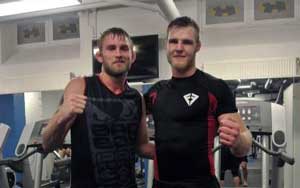 "I had a nice camp at Allstars Training Center in Stockholm and I'm in the best shape ever." the light heavyweight boasts about his trip to train at the new MMA/Fitness center in Sweden.
With a 21 win and 4 loss record, the 6′ 4″ muscular athlete is looking to make big splash in 2013.  In addition to the bouts this Saturday, he is expected to compete in Cage's May event in Vantaa, where he has inked a 3 fight deal with the Finnish promotion.
"The other fighters in the tournament are pretty unknown to me so I haven't made any gameplans in advance. But I'm confident that by utilizing my own strengths I will win all three fights this Saturday."
The "Caveman" looks to continue his high-level training in Stockholm, and helping Sweden's top light heavyweight as he prepares to headline the UFC in Sweden on April 6.  "If everything goes well and I dont get injured on Saturday, I will come back to Allstars and help Alex get ready for Mousasi before April."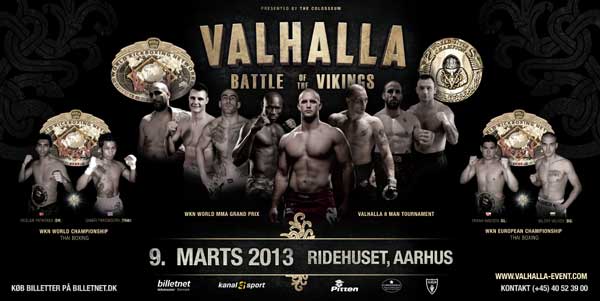 Weight limit for the tournament is 100 kilos (222 lbs) and the bouts will consists of two five minute rounds.
Below are the participants in the 8 man tournament :
Volkan Oezdmir (6 wins & 0 losses)
Angelier Benjamin (16 wins & 4 losses)
Benyaich Mohamed (42 wins & 13 losses)
José Daniel (5 wins & 1 losses)
Omar Sylla (2 wins & 1 losses)
David Round (9 wins & 9 losses)
Marcus Vänttinen (21 wins & 4 losses)
Ndonda Kumbu (1 wins & 2 losses)
The entire event will be transmitted live on TV channel KanalSport and will be live-streamed on their webpage www.KanalSport.dk.