On Saturday night, Marthin Hamlet (5-0) from Tønsberg, Norway is aiming to get a major MMA title, following in the footsteps of fellow countryman Joachim "Hellboy" Hansen who captured the Shooto and Dream titles and Cage Warriors LHW Cage Warriors champ who became a UFC belt holder Michael Bisping. The former Norwegian Wrestling champion will take on kick-boxer Modestas Bukauskas (7-2) for the Cage Warriors LHW title at Cage Warriors "Night of the Champions" 106 in London, England.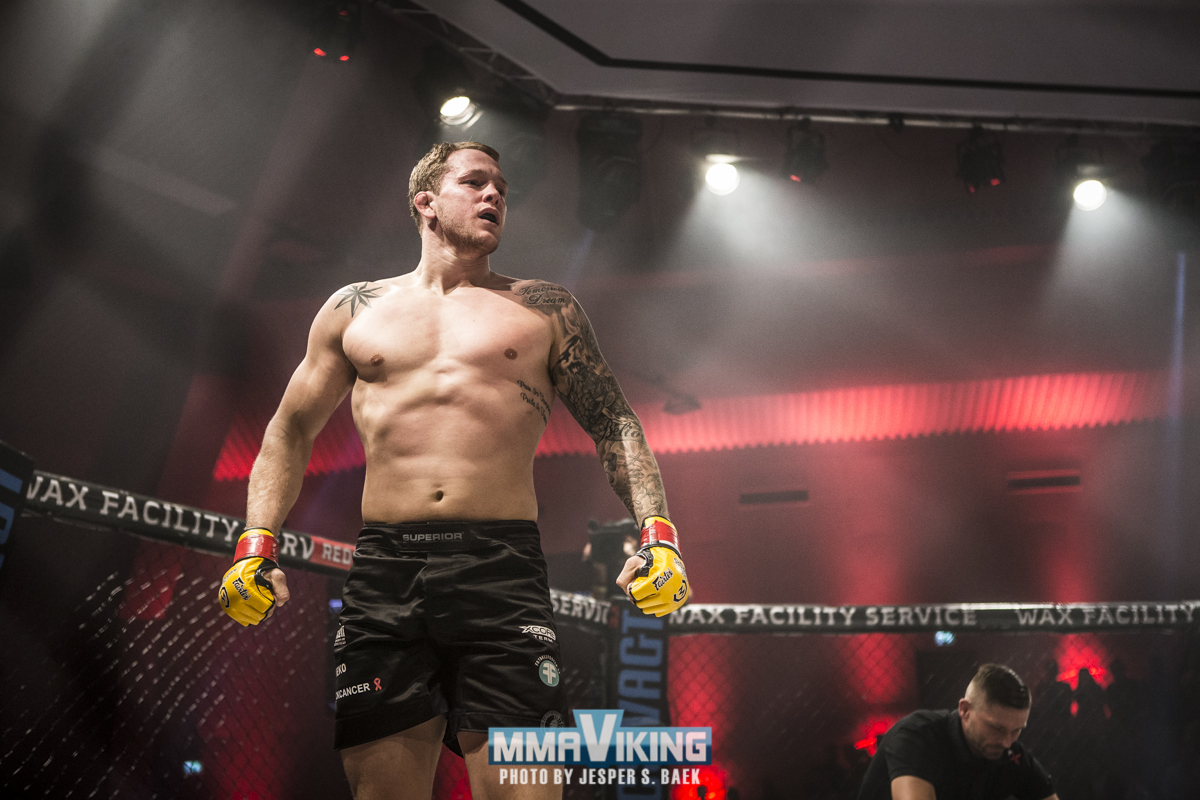 Hamlet is has already achieved a 5-0 record in his MMA career and with this big step he might be looking on to a bright future. MMAViking.com took a quick chat with the Norwegian fighter.

You are the first to fight for the Cage Warriors LHW title for a long time. How does it feel?
It feels no different than the other times I have fought, but it's clear that I feel it's more pressure around this fight. It makes me only more sharp. My focus now is on the rounds I have in front of me.

You can be the first Norwegian to hold a belt in Cage Warriors. What do you think about that?
It has been for sure a motivational boost in this camp. It can speed up my career.

The last fighter who held the title was Michael Bisping, who later became a known champion in UFC. Is that your ambition too?
Yes, it's no secret that I aim high. I don't go in there to be average. It's either all or nothing.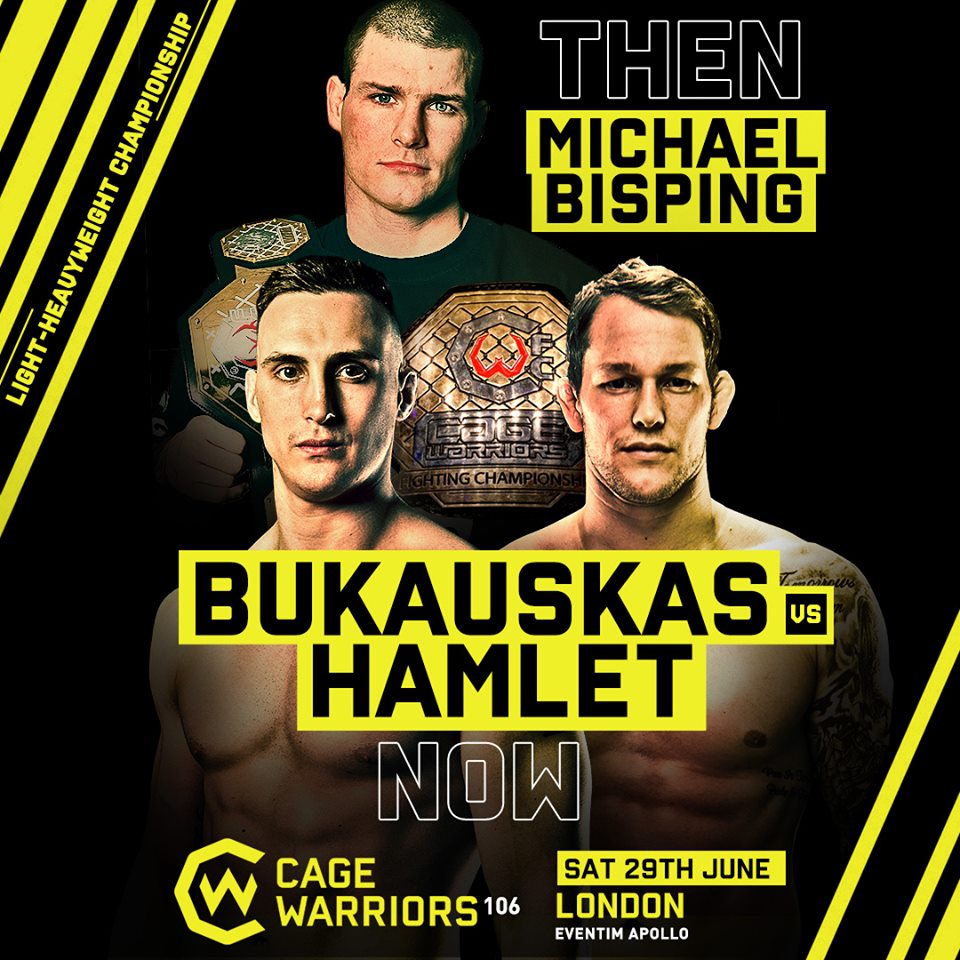 You have been seen on the mats with names like Volkan Ozdemir and Alistair Overeem in addition to your Frontline Academy partners like Kenneth Bergh and Jack Hermansson. How has the camp been?
I couldn't have had a better camp. I have virtually not been sick or injured, which has contributed to that I have trained good over time and optimized all the little things that can help with me being the best shape ever. It's more profiles from Frontline Academy that have fights this summer and Jack is almost always in camp. How does this contribute?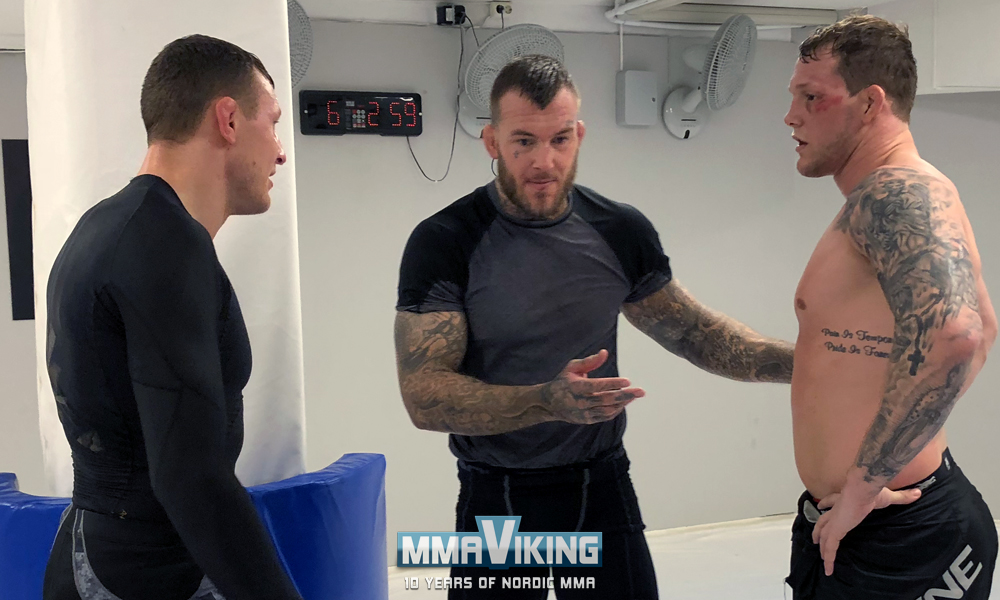 Jack is a big inspiration obviously. We create a winning attitude at Frontline Academy and the whole club is motivational in many ways. You are soon a father of two. Does that make you even more focused?
It for sure makes me more focused. It means I have to be more strict with how I plan my days. But to be a father of two boys is going to be fantastic. That is the most important job I have, and I wish to be a good role model for them through a healthy lifestyle, hard work and to be inclusive. I wish to thank all those who contribute to my commitment and makes this possible. Thanks to my sponsors, coaches, family and not at least my wife, Ann Eva.