Swede Martin Svensson will be back in action soon, but it won't be with the UFC. With one bout in the Octagon, a loss to fellow TUF cast member David Teymur, the "Big Swede" has signed with Cage Warriors and looks to get back to the cage in late summer. Check out the press release below.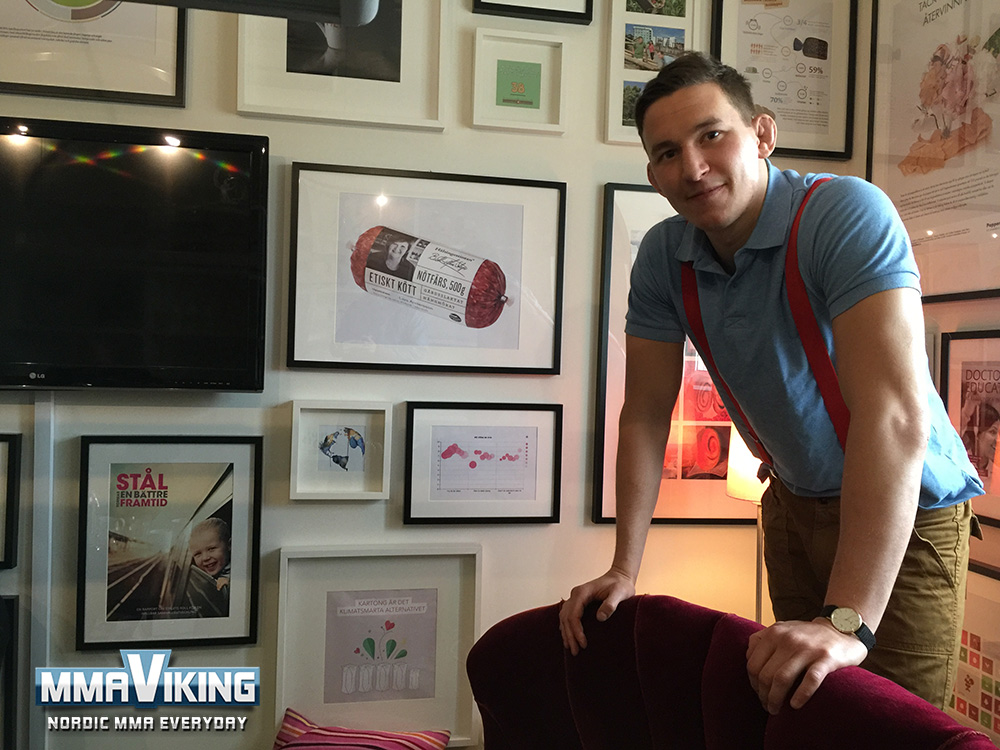 Press Release
London, England May 5th 2016:The Cage Warriors Fighting Championship is pleased to announce the latest addition to its lightweight division, Swede, Martin Svensson (14-6 MMA | 2-1 CWFC) to an exclusive multi-fight deal.
The Swedish star originally signed for Cage Warriors in January 2014 as a featherweight following a decision loss to Jim Alers in a CWFC title challenge at Cardiff's Motorpoint Arena in September 2013. Alers went onto compete in the UFC while Svensson immediately rebounded with wins against the highly regarded British veteran Robbie Olivier at CWFC 66 in March 2014 and former CWFC Title challenger Dave Hill at CWFC 71 in August 2014.
Following try-outs, Svensson earned a spot on "Team McGregor" and a place inside the famous TUF house for the 22nd season of the UFC's "The Ultimate Fighter" reality show in March of last year. However a broken elbow sustained in his second round submission win over Team Faber's Thanh Le saw the Swedish fighter leave the competition due to injury.
Svensson's winning performances on the reality show saw him selected for the undercard of UFC Fight Night: Silva vs. Bisping at the O2 Arena in London on February 27th, where he suffered defeat at the hands of fellow cast member and countryman David Teymur.
Known for his 6'1" inch frame, slick ground skills and quirky personality; Svensson has a solid career résumé with eight submission victories over a number of noted UK and European fighters including; James Saville, John Cullen and Miguel Haro. The 31 year old's experience will be a stern test for the next generation of CWFC fighters who are looking to prove themselves in one of Europe's toughest divisions.
When asked for his thoughts, Svensson underlined his ambitions by saying "It feels great to be able to fight for CWFC again. I'm going for the belt and everybody in my weight class should watch out, as I will destroy everything in my way. I never give up and this belt is going to be mine. It won't take long until I can call myself world champion."
CWFC matchmaker Ian Dean said, "We're pleased to welcome back Martin Svensson to Cage Warriors. He has a great personality and is not afraid to take on big fights and challenges. He knows he returns with a big target on his back after his stint with the UFC and we're looking forward to see how he handles the next generation of CWFC athletes at 155 lbs.
Svensson is tentatively scheduled to return to action later this summer.