Finns Kennet Mattsson and Ville Heikkonen will battle at Cage 32 on Friday, October 23 in Helsinki.  The lightweight match was added by the promotion today.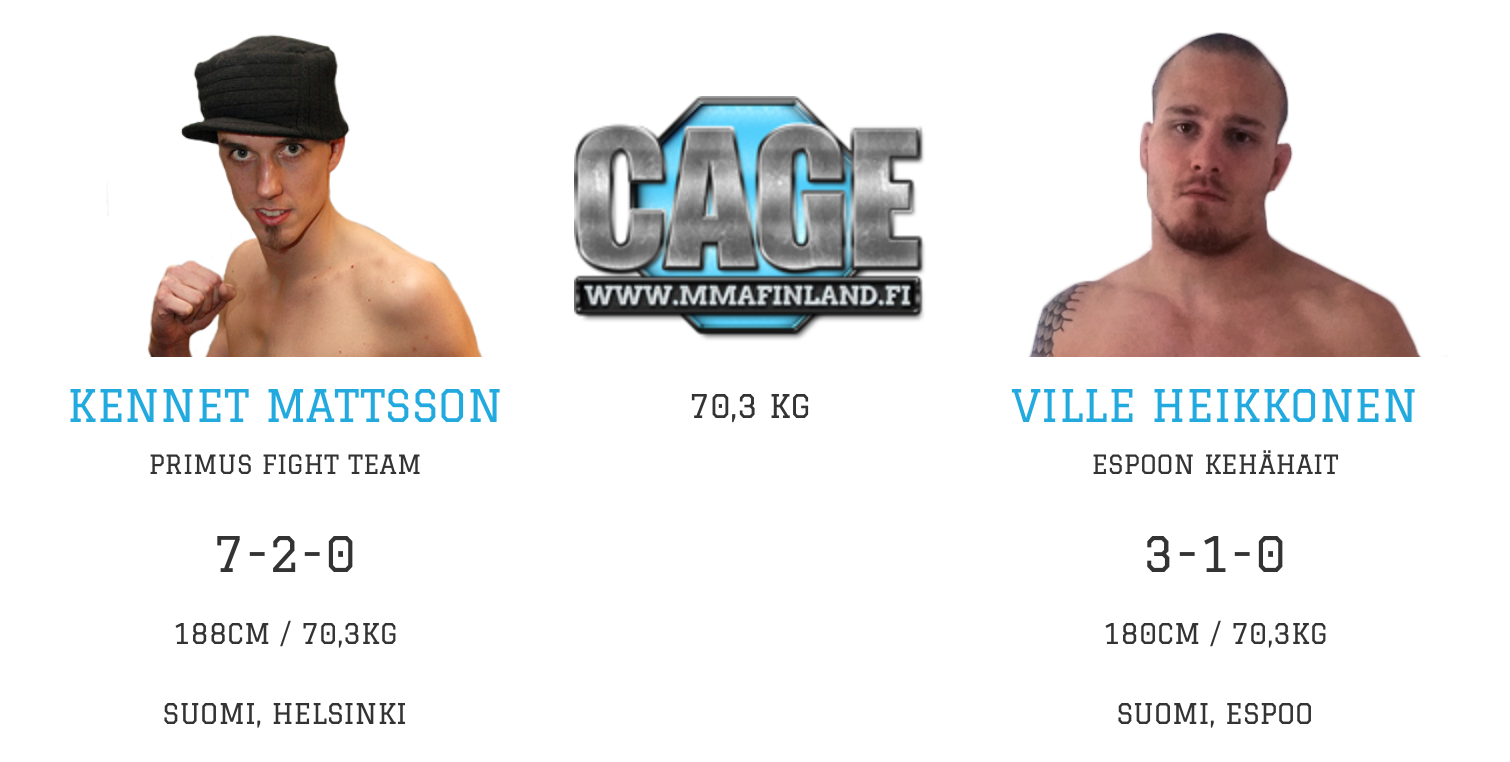 Heikkonen trains out of Espoon Kehahait, where he has a 3 win and 1 loss record.  He has been out of MMA action for over a year, as his last bout was at Cage Challenger 3 back in August of 2014 –this was a kneebar win over Juhani Aho.  The grappler has not seen a second round in his four fight career, where all the bouts have ended within 5 minutes.
Mattsson will be seeking his 7th win.  The run started in 2011 and last saw the GB Gym / Primus Team fighter with a solid win over Niko Myllynen in April at FNF Turku.  He has a notable win against Jani Salmi at Cage 22, and followed up that win with a win over Aleksi Mantykivi at Cage 22.