Fight Night 14 has put together a solid card for its event in Lappeenranta, Finland on November 28th. The promotion released the 8 fights. Aleksi Mäntykivi (8-3) is in the main event of the card, and the Team East Front fighter is on a roll after winning and stopping his last four opponents. The Finn will face Gregor Weibel (8-3) from Switzerland, a Cage Warriors veteran.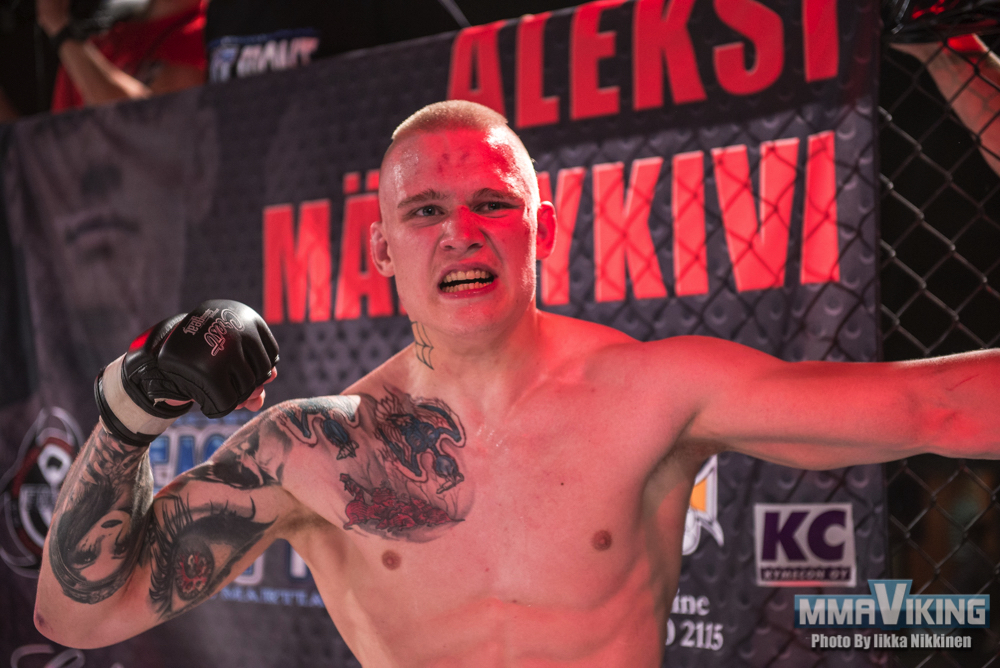 Team East Front fighters including Eeva Siiskonen and Jani Ridasmaa are also on the card. Kennet Mattsson will make a quick turnaround and face Ridasmaa.
Two Sweden based fighters including Allstars Training Center's Elmir Abasov and Mohammad Babadivand will also be on the card.
Fight Night 14
70,3 kg
Aleksi Mäntykivi, Team East Front vs. Gregor Weibel, Switzerland
61,2 kg
Eeva Siiskonen, TEF vs. Diana Belbita, Romania
73,5 kg
Jani Ridasmaa, TEF vs. Kennet Mattsson, Primus Fight Team
70,3 kg
Juuso Halme, MMA Imatra vs. Jerry Kvarnström, Turku Athletes
62 kg
Jari Illikainen, TEF vs. Elmir Abasov, Allstars in Sweden
70,3 kg
Aleksi Savolainen, MMA Imatra vs. Aleksi Putkonen, Primus
65,8 kg
Edward Walls, TEF vs. Mohammad Babadivand, Allstars in Sweden
61,2 kg
Joni Sarkala, TEF vs. Matts Norrgård, MMA Team 300