Emil Weber Meek (9-2, 1 NC) got his visa and is ready to face Kamaru Usman (11-1) on the UFC 219 card on December 30 in Las Vegas, but it looks like January 20 in Boston at UFC 220 is more likely reports Ariel Helwani.  "Wait for it" says Meek to MMA Viking, indicating an announcement will be made official shortly of the bouts destiny.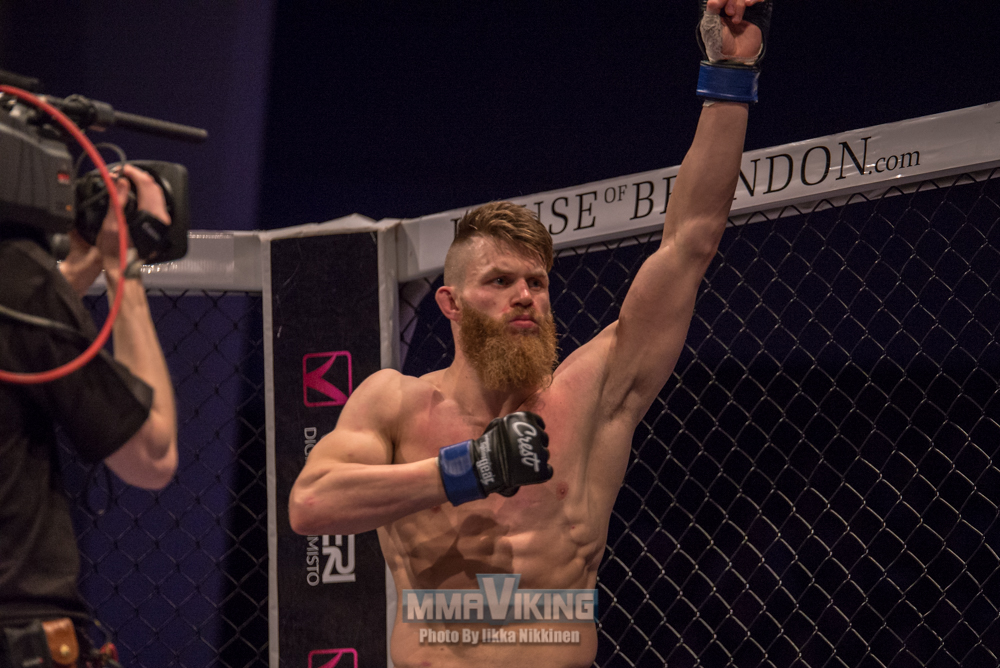 "I'm not ducking him… I want to fight harder guys." says Usman originally who was seeking another bout when the status of "Valhalla" was in jeopardy. The #11 ranked American based fighter's situation become more complicated when Meek got his visa and he revealed he has been sick in bed for a week.  "We will have to see how I feel." he said.
UFC is hoping to reschedule Kamaru Usman x Emil Meek for UFC 220 in Boston on 1/20, sources say. Should be finalized soon. Fellow African-born fighters (and friends) Usman and Francis Ngannou on the same card in high-profile fights.

— Ariel Helwani (@arielhelwani) December 13, 2017
"This was a stay busy fight" said Usman that seems less and less interested in the bout. "@USMAN84kg vs. @ColbyCovMMA for a #1 contendership fight at #UFC220 ? #UFC #MMA" retweeted the fighter today to show his lack of enthusiasm in facing the Norwegian.
However a move to UFC 220 would insure that the wrestler would be healthy and an opportunity for the "Nigerian Nightmare" could fight alongside Francis Ngannou from Cameroon.
With a move of the bout from December to January, it would mean that no fight for Meek in 2017, since his UFC debut against Jordan Mein was in December of 2016.