Today we talk to MMA and boxing insider Tue Kutsikitsoq Trnka, who gives insights into everything from the next Danish fighter that the UFC should recruit to today's most popular local events in Denmark.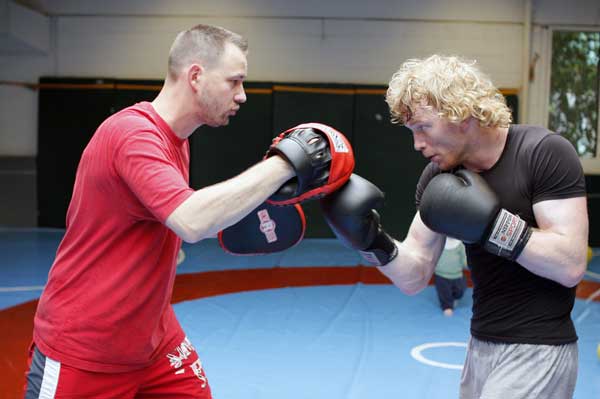 With Cage Fight Live putting on a huge card and Martin Kampmann featured on UFC 139's main card both this Saturday, there is no better time to dive into MMA in Denmark with this exclusive interview with Trnka.
MMA Viking : Can you give us a bit of a background on how you got involved in MMA?
Well, my background is in boxing, and since the age of 10 or so, I've followed the Sweet Science very closely. I used to subscribe to several boxing magazines like The Ring, World Boxing, Boxing Monthly and so on. After the first UFC event, several of the boxing magazines wrote derogatory articles about the event, so of course I got both curious and a bit disgusted. At first, the thought of "human cockfighting" made me feel sick, but later on, I got more interested in it.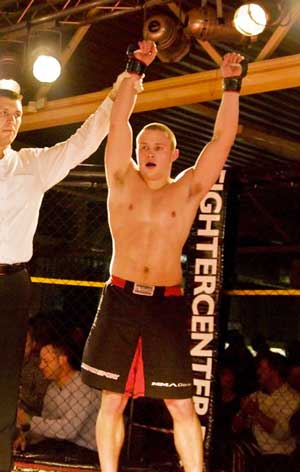 I started writing for US websites and magazines about boxing as a teenager, and an American colleague and friend of mine, Heath Reed, gave me a new introduction to MMA, as he thoroughly explained the sport. After hearing his arguments, I saw the sport from a new point of view, and after watching my first couple of fights, I was hooked.
I started following the sport closely, and I bought all kinds of videos of UFC, Pride and KOTC. I kind of started focusing more and more on MMA, and today I follow both boxing and MMA equally close, as I work as a commentator for the TV-channel Eurosport. As a trainer and manager my focus is 100% on MMA, though.
MMA Viking : Beyond Martin Kampmann, the world hasn't been exposed to too many other fighters. Could you tell us a bit about some up-and-coming prospects that may be ready for a major organization?
In my opinion, two Danes have separated themselves from the rest. Of course, the UFC fighter, Martin Kampmann, has shown he is a legitimate World class competitor, but also Kenneth Rosfort-Nees has shown he has the level to go all the way. Rosfort-Nees is a devastating striker, who holds victories over well-known fighters such as Jeff Lawson, Franco de Leonardis, Diego Gonzalez, Ayub "Zap" Tashkilot and so on.
Behind them is a group of very exciting up-and-coming fighters, who are on the verge of a breakthrough. I think Mikkel Parlo, Nicolas Dalby, Damir Hadzovic, Frodi Vitalis Hansen, Joachim Christensen and Morten Djursaa stand out, as they always deliver very exciting performances, and they all seem ready for the big time. Parlo and Dalby especially have gotten a lot of attention due to their very spectacular styles of fighting, and both are known as knockout artists.
Mikkel Guldbæk, David Rosmon, Ayub "Zap" Taskhilot and Simon Carlsen are all experienced fighters, who are very good and are willing to take big chances against dangerous fighters, but they seem to have holes in their games, and therefore they seem to give on-off performances.
MMA Viking : Many Swedish fighters cross the border to compete in Fighter Galla. Can you give a rundown of the successful promotions in Denmark?
Fightergalla is the oldest of the current Danish events, and it's promotor, Carl Otto Knudsen, is like the Godfather of Danish MMA. He has been involved in MMA in Denmark since day one, and he has put on a lot of different events over the years. He was one of the main men behind the now defunct European Vale Tudo, and he moved on to create the smaller-scale Fightergalla, who has more of a local feel to it. Knudsen has actually put on some tremendous fights of high international standards, but unfortunately his events don't get any attention internationally due to lack of marketing, and many of his events go on unnoticed outside of Scandinavia.
Knudsen puts on shows each month or so from September to June, and he usually puts on events, which have three or four pro fights as headliners, and a massive undercard of amateur fights. This is of course very important for the young fighters, and he gives them the possibility to fight regularly.
CFL Commercial from Cage Fight Live on Vimeo.
Cage Fight Live is a new event, who puts more time into marketing, and lately they've gotten a lot of attention. Their first event got great reviews, and they have just secured a seeminly groundbreaking TV-deal. Cage Fight Live is run by pro fighter, Rasmus Bendtsen, and he's very ambitious with his promotion. The second installment of Cage Fight Live will be held on November 19th, and they have put on a massive fightcard for this event.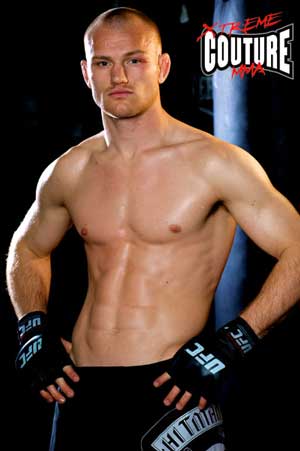 A couple of new events are coming up, too, and other events have put on MMA-fights (such as the Muay Thai event Fight Arena) but at the moment, this is the Danish scene.
MMA Viking : Obviously, MMA is legal in Denmark, but how mainstream is mixed martial arts?
It's getting more and more mainstream, and at the moment three TV-channels are showing MMA events. There's been some TV-shows about MMA, such as when Danish TV-celebrity, Bubber, made a documentary about the sport, following Kenneth Rosfort-Nees before and after his fight with Jeff Lawson. That program was seen by approximately 25% of the Danish population, and more and more are getting into the sport. Mainly, I feel that difference today, compared to a couple of years ago is, that many young guys outside the sport follow it today. So, it's getting there, and there is a big fan base, although many aren't quite aware of the level of the local fighters.
MMA Viking : What was the reaction to the rumor that a UFC was headed for Malmo?
My initial thought was, that, as a manager, of course I'd like to get some of my fighters on the card. As a fan, it was really groundbreaking news, because Malmoe is just about 30 minutes away from Copenhagen. Now, they've moved the event to Stockholm, which is much further away, but still, the UFC is coming to our neighbor country, and that's huge! Hopefully, that was have a big effect on the Danish MMA scene as well, and especially if we'll get another Dane or two into the UFC.
Danish Prospect Nicolas Dalby Versus Mindaugas Baranauskas at Fightergalla 23

MMA Viking would like to thank Tue Trnka for taking time out of his busy schedule for the interview. "Like" MMA Viking on Facebook and connect with Ryan O'Leary on Twitter for updates on Nordic MMA news.