Mikkel Parlo (13-3) has been the longest tenured Bellator fighter from the Nordics, however the relationship has now come to an end. The Danish middleweight first entered the promotion cage back in 2012 following two stoppage wins and capturing the belt with Royal Arena earlier in that year.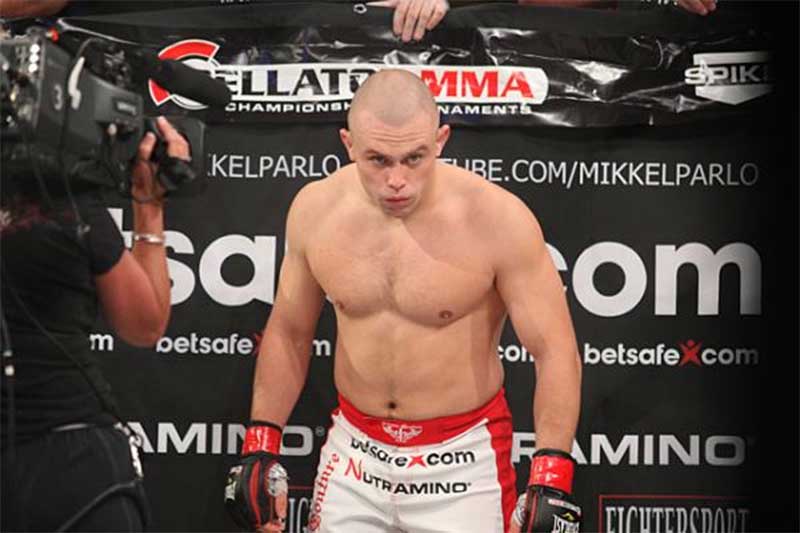 "I honestly don't know what is going to happen at the moment but I will try to get fights that can bring me forward in the ranks… that's all I know." says Parlo to MMAViking.com shortly after the news came out that Bellator was making changes to their roster.
In all, the 26 year old fought 7 times for Bellator, winning 4 of them. He made a solid run in the middleweight tournament season 9, making the finals where he faced and lost to Brennan Ward on November 8, 2013 at Bellator 107.
"My favorite fight was definitely the fight against Brian Rogers." This was a breakout fight for Parlo, where he just destroyed Rogers in the quarterfinals of Season 9 of the middleweight tournament.
With Bellator's plans for Europen fighters and events shaky over the years, it will likely benefit the Dane who can select from a variety of new and upcoming promotions. Parlo took a fight outside of Bellator with GMC at the end of last year.
"Looking back, I learned most from my loses, they taught me more about myself as a person and a fighter than anything." says the hard hitting wrestler that last lost at Bellator 156: Galvao vs. Dantas in Fresno, California in a close bout with Chris Honeycutt (7-1) last month.