Today the UFC announced that Emil Weber Meek (8-2, 1 NC) will be pulled from his debut fight scheduled for the October card in Hamburg, Germany. It is due to a medical treatment that Meek received before signing with the UFC, beneath follows the statement released by the UFC.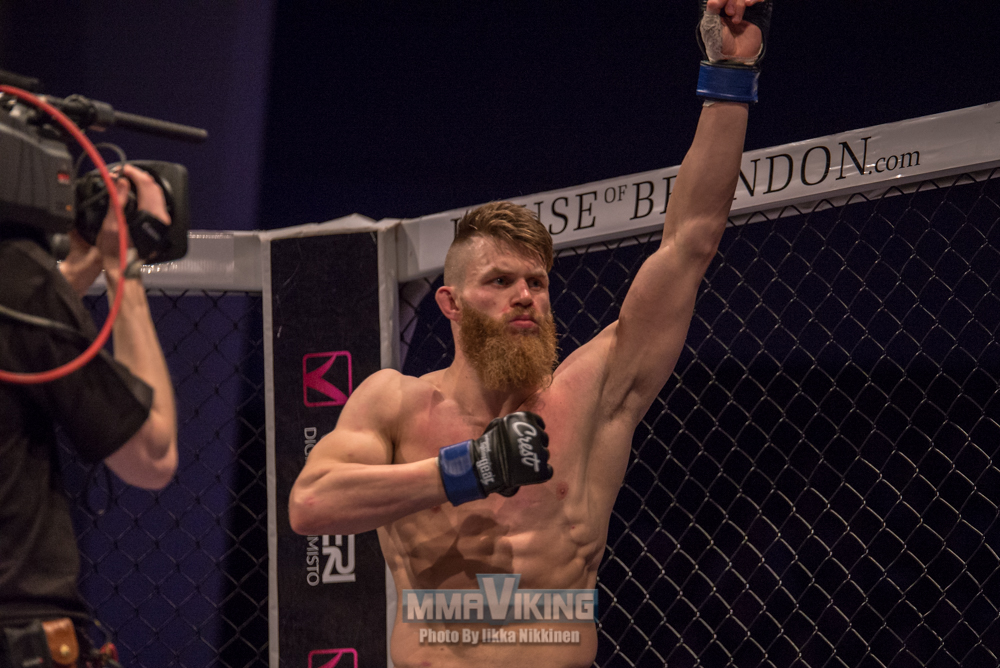 "As part of the athlete onboarding process, Emil Meek voluntarily disclosed medical treatment he received prior to signing with UFC that is potentially out of compliance with UFC's Anti-Doping Policy. As a result, Meek will not compete in his previously scheduled bout on September 3, 2016 in Hamburg, Germany in order to allow him time to consult with his physician and evaluate his medical treatment."
The Norwegian is coming off a huge win over Rousimar Palhares (18-7), which put himself on the global MMA radar. The Norwegian was set to face Jessin Ayari on the upcoming September 3 card.
"Given Meek's medical treatment occurred before his signing with UFC, he is not subject to any potential anti-doping violations under the policy relating to that treatment. However, UFC is requiring Meek to be enrolled in USADA's registered testing pool for a period of four months before he is placed on a fight card in the future." continued the UFC release.
Meek went to social media to say he is "sorry" to the fans that planned the trip to see him fight, and is "devastated" by the latest happenings. The welterweight continued to say "Let me stress that I have not failed any drug test whatsoever! This is merely a preliminary precaution. I've been enrolled with USADA's registered testing pool to prepare since for my bout since June. As a fighter I'm happy and personally, I feel safer to compete under the USADA's anti-doping policy."