Gunnar Nelson (17-3-1) stopped Alex Oliveira (19-6-1) in a gruesome back and forth battle at UFC 231 in Toronto.  "Gunni" ultimately landed a huge elbow before sinking in a rear-naked-choke in the second round.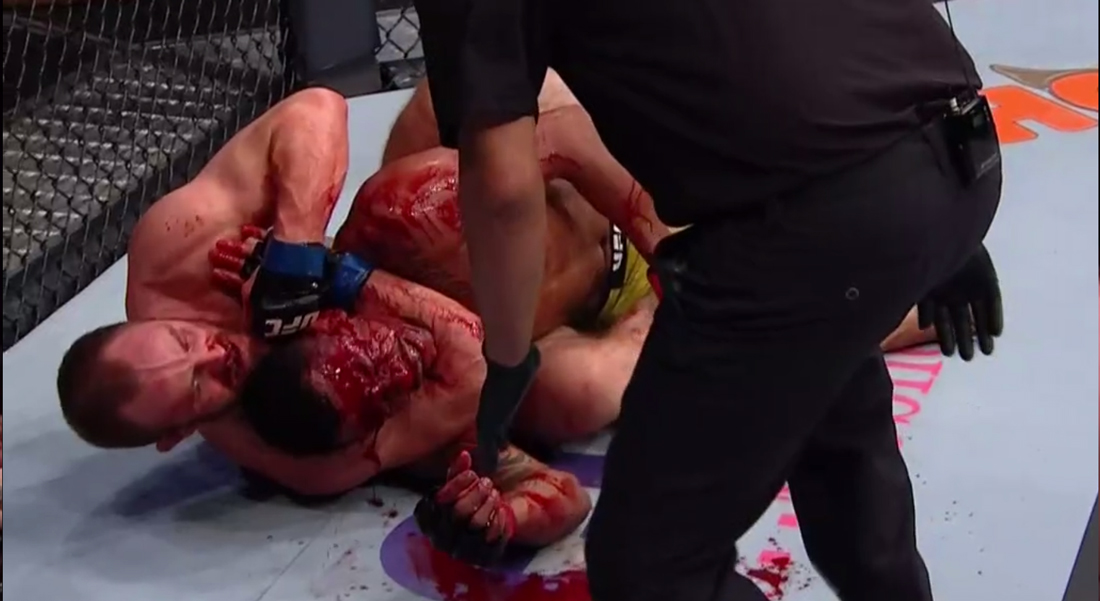 Nelson shot for a take-down early, and Oliveira landed an elbow to the back of the head, which goes unnoticed by the referee.  "Gunni" continues to get the take-down and is able to lift the Brazilian in the air with a single leg, but "Cowboy" grabs the fence to stop the take-down.  The referee stops the action to warn Cowboy, and re-sets them before Nelson does it all over again with success.
Nelson takes back and locks a body lock, but Alex keeps turning and turning, and gets on top landing some elbows.  Alex now he is on top, and lands some big elbows.  As Nelson gets some distance and angle for an opportunity for a triangle, he looks for an elbow, Alex rains down punches.  Nelson goes for a leg lock as he is able to wrap the legs of the Brazilian as the first frame ends.
Alex presses Gunni against the cage to start the second round, and Nelson's nose starts to bleed.  Nelson with a take-down, and now the Icelandic fighter takes full mount!  Nelson taking his time on top as his nose is bleeding all over the place.  Gunnar takes his time in full mount, and eventually sits up and lands a few short elbows including on nasty right elbow over the top to the face of Alex that immediately causes a flood of blood to shoot out of his head.  Nelson immediately goes for a rear-naked coke for the finish at 4 minutes and 17 seconds of round 2.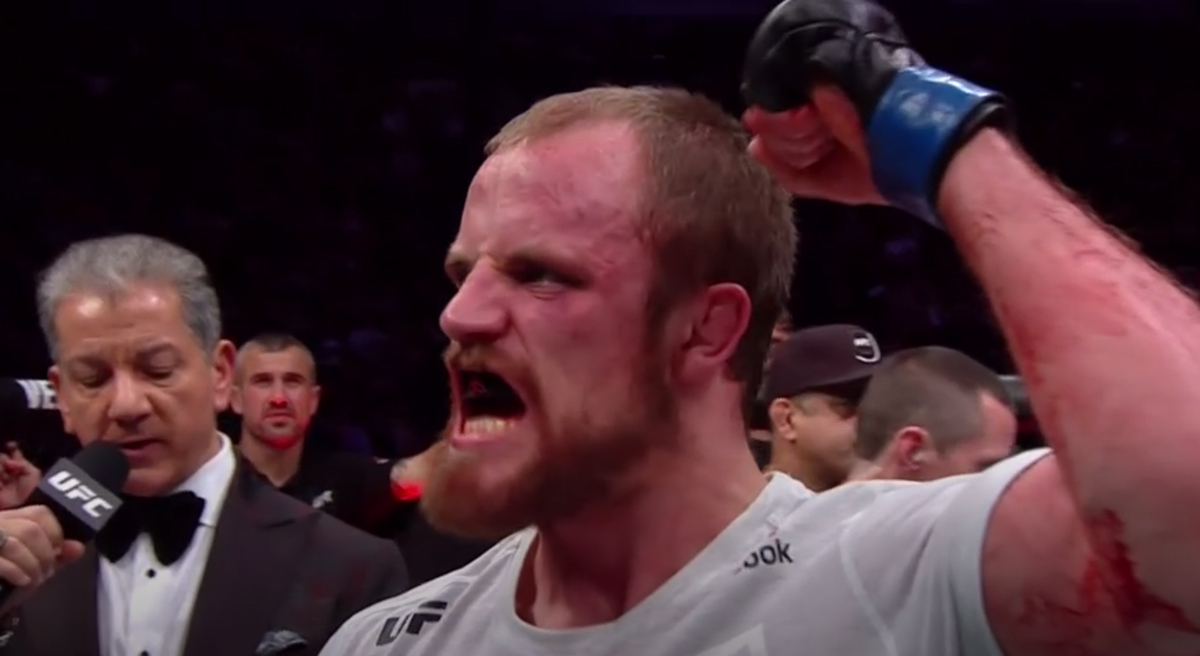 "It ended the way I expected." said Nelson in the post-fight interview at the Scotiabank Arena..  "He is a scrappy son of a bitch."