Nordic Fighting Championships' (NFC) first event will go down this Saturday. The Helsinki Fight Night event has put together a solid fight card including many of the Finnish top prospects, including headliner Juho Valamaa (11-3) with five straight wins including three stoppages, and notable vets like Niko Puhakka (28-17). The Primus Fight Team will face a young Poland fighter in 22 year old Michal Wiencek (6-2).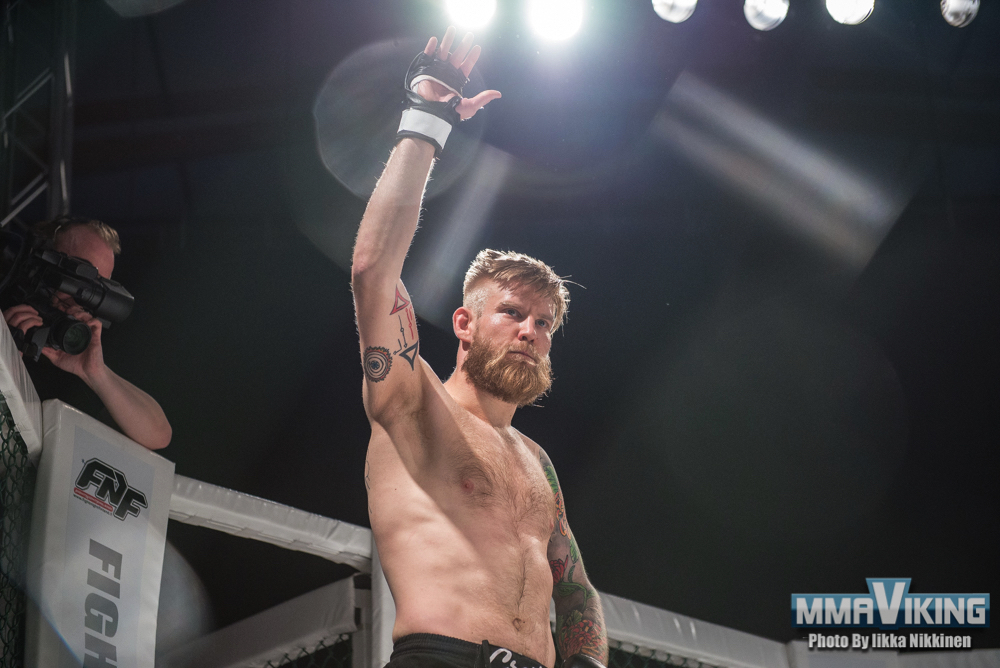 Toni Valtonen (26-15) will also step back into the cage in his return. The Finn hasn't fought since March of 2013, when he broke his shin leading to a TKO loss.
Ott Tonissaar (10-2) will look to make it four wins in a row as he steps into the cage versus experienced Daguir Imavov (9-1-1) out of France.
NFC has also inked a deal with Viasat, so the you can watch the fight live on Viaplay Fighting if you cannot be at Kaapelitehdas. It is the first Finnish promotion to sign with the network. MMA GALLA in Denmark will also be shown in their debut in September.
NFC 1 Fight Card
Juho Valamaa, Primus Fight Team vs. Michal Wiencek, Poland -77,1 kg
Toni Valtonen, Combat Society vs. Arunas Vilius, Lithuania +93 kg
Niko Puhakka, Espoon Kehähait vs. Viktor Tomasevic, Lithuania -77,1 kg
Ott Tonissaar, Primus/Viro vs. Daguir Imavov, France -70,3 kg
Sergei Bal, Team East Front vs. Mohamed Grabinski, Germany -72,57 kg
Niko Myllynen, RNC Sport Club vs. Rashad Muradov, Venäjä -70,3 kg
Patrik Pietilä, Primus vs. Jani Ketolainen, MMA Kotka -72 kg
Edward Walls, TEF vs. Manolo Scianna, Italy -65,8 kg
Hannan Housmand, FFG vs. Karri Itkonen, Gladiator Factory -61 kg
NFC 1 Fight Night Helsinki will be going down at the Kaapelitehdas and will include a full night of entertainment including multiple DJ's with the fights. MMAViking.com will be reporting live at the event, so come back for interviews and pictures!