Dane Nick Barnø (3-1) is finally making a return to the cage as MMA Galla goes down in Odense on March 4th. This past March was a quick KO loss to Yosef Ali Mohammad, so it will be nearly a year without a fight. "After my fight at Trophy, i had a month off due to the K.O and when i got back on the mat i was ready to get back in there and fight again asap, but for some reason the fights didn't come. I got some last minute offers against some opponent's that didn't make any sense." says the heavyweight to MMAViking.com.
The fighter has also changed camps and is now part of the growing ArteSuave.dk crew.  "Renegade MMA isn't the biggest club in Copenhagen fighter wise and being the only pro fighter (due to Colombo's move back 2 CSA.DK) it was the right time to move aswell to maintain that i will continue evolving. Arte Suave have created a big team in the time i where away with the addition of pro fighters like – Mads Burnell, Thomas Jessing, and Mikkel Parlo. Plus there own bread with Joachim Christensen in top & lots of talent on the way, and Coach Koubti in charge this was the right call to make."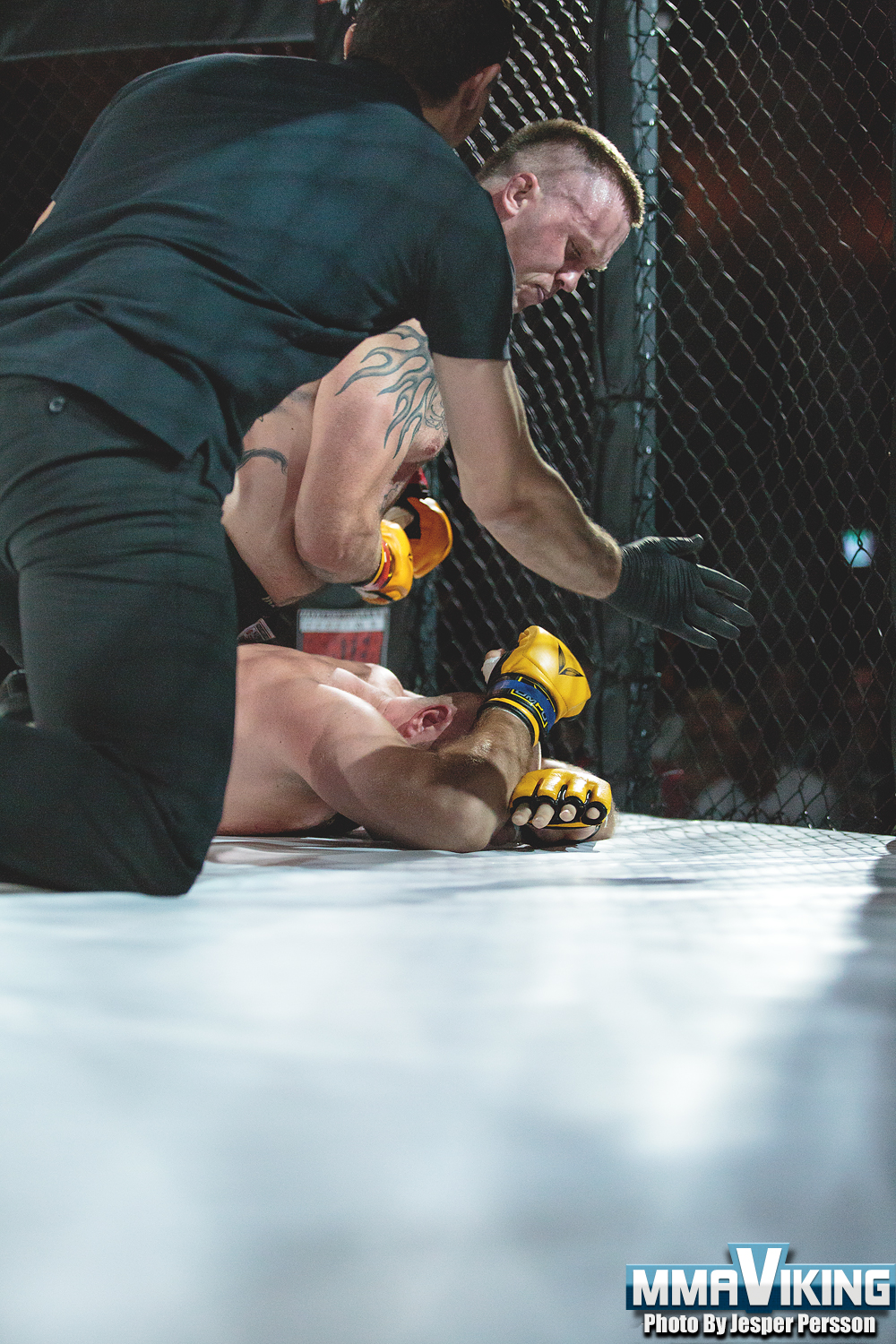 With the start with a three win and zero loss record in pro MMA, the big Dane is still aiming high.  "I'm looking forward to be back and show that last fight where a mistake that i have fixed and still working towards the big league. I believe that 2017 will a very active year as long as i stay healthy and hopefully can make the step towards the big leagues end next year."
No opponent has been announced for Barnø, but the opposition should be announced shortly.