Niklas Bäckström has been waiting to fight, and on Friday, March 23 he will get his chance.  On a week's notice, the Swede steps up to fight in the co-headliner against Sergej Grecicho at Botnia Punishment without any hesitation.  The opportunity came to be after Greger Forsell, the Finnish fighter from Sports Academy No1/ Alliance, announced an injury in training.  Bäckström had already had two opponents back out of upcoming fights, and now the HILTI fighter is ready to go.  Visit www.facebook.com/BotniaPunishment and "like" the page to watch the Seinäjoki, Finland, card Botnia Punishment XI live.
Training Photos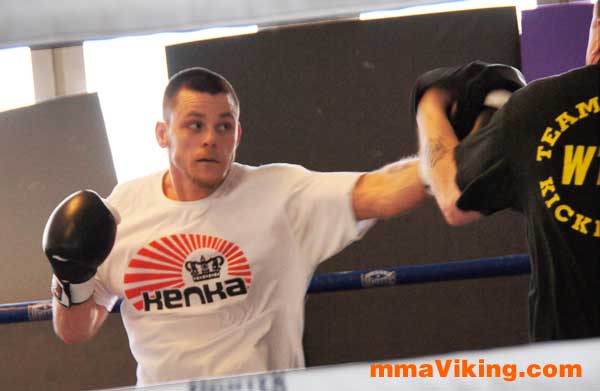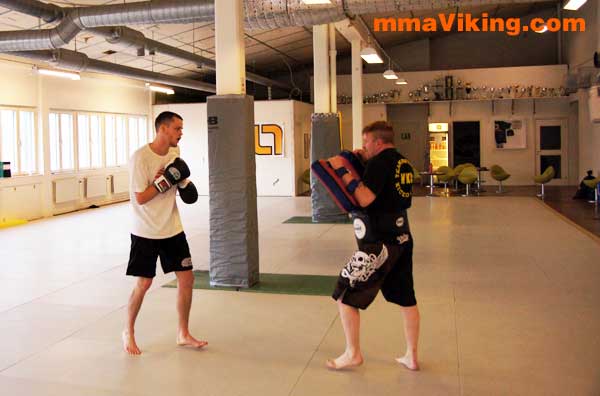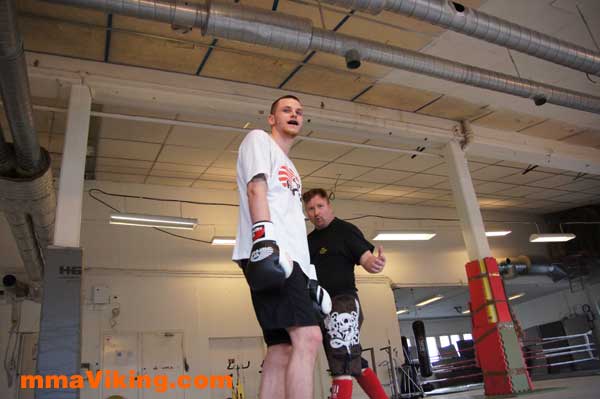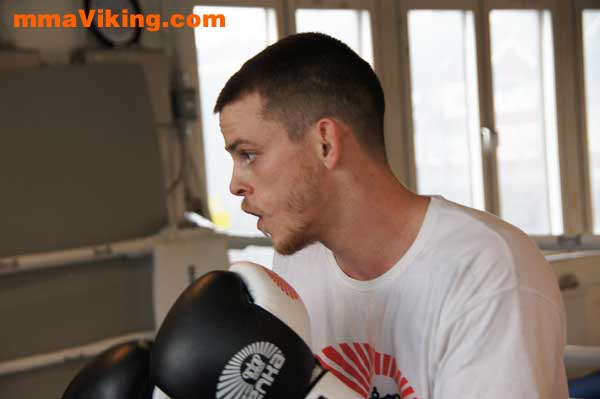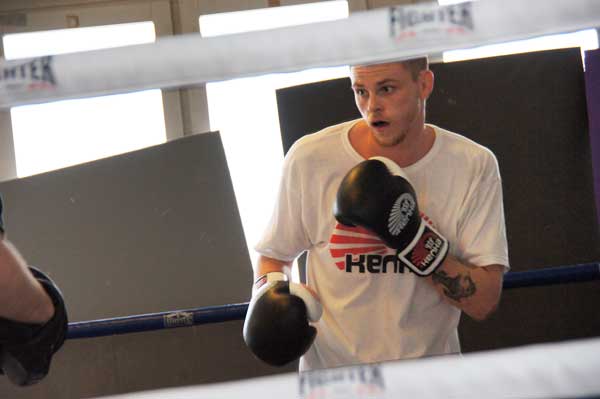 Interview
MMA Viking : Are you ready for the fight on such notice?
Bäckström : I stay ready, so I dont have to get ready. I can't wait to fight
MMA Viking : How do you see the fight with the experience veteran Sergej Grecicho going?
Bäckström : I see myself beating him everywhere… standing, the clinch, and on the ground.
MMA Viking : What do you predict as the outcome?
Bäckström : It depends on how he reacts on my beating. Where ever he feels most confortable getting beaten we will go.
MMA Viking : Who will be going with you to Finland?
Bäckström : My good friend Fernando (rainbow boy hahaha) Gonzalez will be going with me.
MMA Viking : It has been almost one full year since you've fought… what parts of your game have you worked on the most?
Bäckström : It's been a year of steady improvement, and I've improved everywhere, but I worked most in the clinch and my standup.
Training Video
Niklas Bäckström is sponsored by www.kenka.tv.