Niklas Bäckström is still in a daze over his journey to the UK that resulted in a 15 second performance that takes him one step closer to the Octagon.  It was a sick Swede that was able to turn on the switch, with the help of friend and cornerman, against one of Europe's best featherweight's Max Coga at Europa MMA for another victory. "This fight was special, it feels just like a dream" says the Allstars Training Center fighter to mmaviking.com.  "On the weigh in day, I woke up and felt like i was sick… and it just got worse on fight day."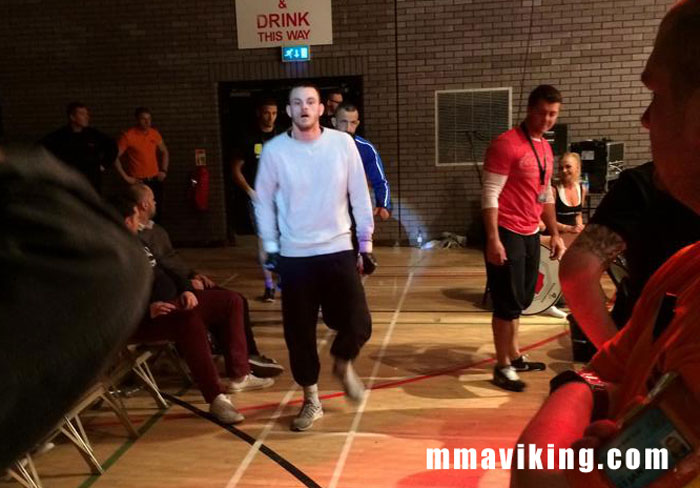 "My great friend Reza Madadi was my corner man, and no other person in the world knows how to push my buttons better than this man" says Bäckström about his long-time training partner.  While many teammates and coaches were at the Kampsportsgalan 2014 (Martial Arts Awards) in Stockholm Sweden to accept awards, including Allstars which won club of the year, it was Mad Dog who accompanied Bäckström to the UK and gave him the much needed boost.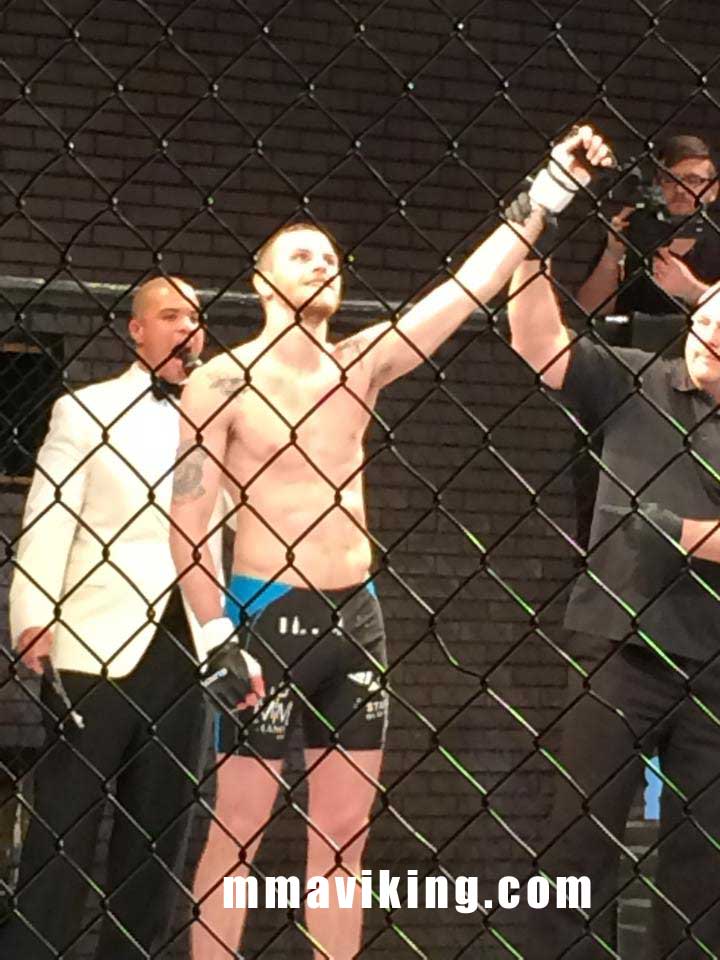 "Yes, he is one of my best friends" says the undefeated fighter about Madadi's journey and motivation –Madadi won the People's Prize for all of martial arts by popular vote.
"Reza and me have a pre-fight ritual song that we do and after that… 5 Max Cogas couldn't stop me."
The sick and depleted Swede was able to get up for the headliner, although being "very concerned" about his pre-fight condition.  "I felt like a tank couldn't stop me before the fight" who turned it on with Madadi's help.
"I don't know if it actually happened" jokes Bäckström just days after the fight.  "I front kicked him in the face" says the featherweight of dropping Coga leading to the stop of the bout shortly after it finished.  "I dropped him then jumped on him" and then it was over.  The tall and lanky fighter explained that frontkick is "just one of many techniques that works form me".
Look for the Swede to star on another European card soon, or potentially holdout till October when the UFC comes to Stockholm Sweden.  Time will tell what's next for Bäckström's next fight, but one thing is for sure… he will be back in the gym continuing to take steps to his dream of being world champion.  "I just wanna get back to training" says Bäckström.