We start out the month of December with a BOOM this Saturday as VISION FC's Supershow lands in Stockholm.  Here are 11 fights to look forward to in the month of December that take place in the Nordics or a fighter proving himself or herself abroad.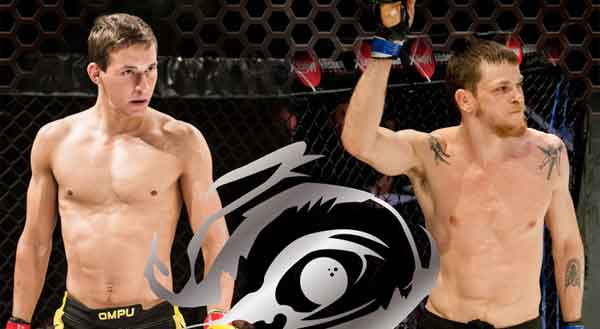 Great Fights in December
12) Andreas Ståhl Versus Fabricio Nascimento (VISION FC, Stockholm, December 1)
Swede Andreas Ståhl is set to face Fabricio Nascimento, an Italian-based Brazilian, that is a true veteran of the sport, with a 24 win and 11 loss record,. MMA Viking's "Prospect of the Year" for 2011 Andreas Ståhl will finally make his return to the cage, after facing knee surgery last year.  Ståhl is undefeated at 7 wins and 0 losses. Note – This bout is unconfirmed, and is not showing up on the latest fight card published by Vision FC.
11) Fernando Gonzalez Versus Lauri Väätäinen (VISION FC, Stockholm, December 1)
A Sweden versus Finland battle is on the undercard of Vision FC where Fernando Gonzalez's makes his debut as a lightweight against Lauri Väätäinen.  The undefeated Swede Gonzalez (3 wins & 0 losses) will face Väätäinen (6 wins, 5 losses, 1 draw), who was once 5 and 2, has had a tough run, losing three fights in a row in 2011.  Gonzalez is a top-level grappler and should have a good advantage as he takes the stage at home in Stockholm this Saturday.
10) Christian Colombo Versus Nedyalko Karadjov (European MMA 3, Copenhagen, December 13)
The big Dane Christian Colombo (3 wins and 0 losses) is back from his October win at European MMA 2 to compete on the promotions third card against the Bulgarian Nedyalko Karadjov. With all of Karadjov's bouts ending within 1 or 2 rounds, I'm sure there will be fireworks in this heavyweight brawl…. at least while it lasts.
9) Nicolas Musoke v Michael Lebout (VISION FC, Stockholm, December 1)
Michael Lebout (7 wins & 1 loss) is out of Free Fight Academy in France, and has primarily fought locally, notching-up finishes against unknown competition. The Frenchman will have his hands full with the huge welterweight Nico Musoke. The Swede with 9 wins and 2 losses is really coming into his own winning his last four fights, including a June TKO of Dean Caldwell in the first round. Musoke has been training with the rest of STHLM Shoot both locally and most recently in San Diego at Alliance. Look for a coming out party as Musoke impresses in front of his fans in his city of Stockholm.
8) Jonatan Westin Versus Glenn Sparv (VISION FC, Stockholm, December 1)
Two young, strong up-and comers will square up in this battle that just came together as Glenn Sparv (5 wins & 1 loss) is a late replacement against the local STHLM Shoot fighter Jonatan Westin.  Westin (4 wins & 2 losses) Glenn Sparv (5 wins & 1 loss) Added to Main Card Glenn Sparv from Team Botnia Punishment. Glenn Sparvs only defeat came against the undefeated Danish superstar Nicolas Dalby by decision. With 3 TKO victories out of 5 wins we predict this fight to be explosive and full of excitement.
7) Max Nunes Versus Kevin Thompson (BAMMA 11, Birmingham, December 1)
The Swede Max Nunes looks to finish a very impressive year with his 7th win of 2012 .  He'll be taking his undefeated streak to Birmingham's NIA, where he will face Kevin Thompson.  Thompson comes from Cumbria with a professional MMA record of 13-5-0.  Look for Nunes to take another step forward on the radar of Nordic and European MMA as the light heavyweight extends his 8 win and 0 loss record.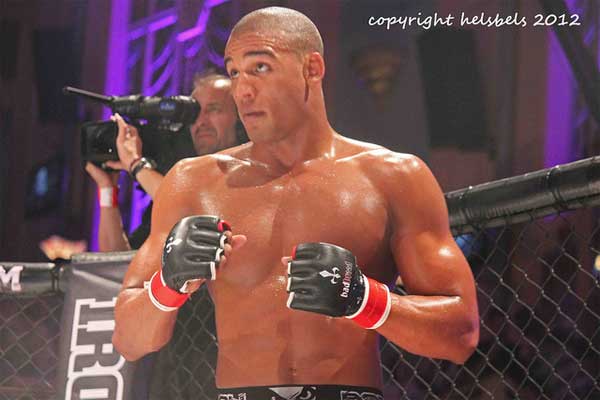 6) Carlos Prada Versus Frantz Slioa (VISION FC, Stockholm, December 1)
The undefeated Slioafighter with 3 wins and 0 losses, takes on the very strong wrestler in Carlos Prada (3 wins and 3 losses) that could be one of the more interesting matchups on the Vision card.  The grappling and exchanges are likely to be fireworks.  Like training partners Reza Madadi and Niklas Bäckström, Slioa has no lack of confidence and predicts a finish this Saturday.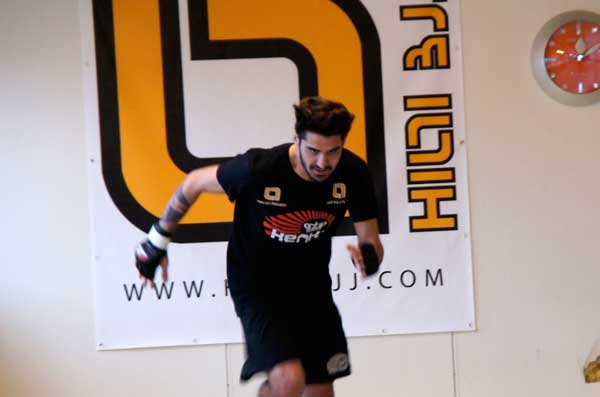 5) Jack Hermansson Versus Daniel Vizcaya (Bellator 84, Indiania, USA, December 14)
Hermansson takes his run of stoppages and his undefeated career (5 wins & 0 losses) to the Bellator stage. The Swede training at Frontline Academy in Norway faces Daniel Vizcaya on December 14th in a middleweight battle. Vizcaya has a three fight winning streak, and will be facing Nordic in his home country. Look for an exciting bout between Hermansson and "the bulldog".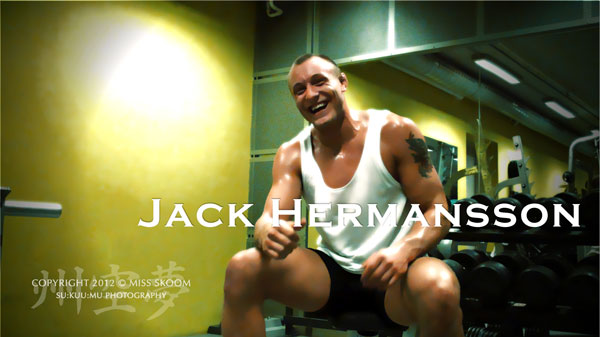 4) Katja Kankaanpaa Versus Aisling Daly  (Cage Warriors 51, Dublin, December 31)
Nordic's top ranked female Katja Kankaanpää steps outside the conforts of fighting in Finland, and heads to Ireland to take on a 120-pound women's catchweight fight between Aisling Daly (13-4) in her Cage Warriors debut. Kankaanpää looks to rebound from an uninspiring performance at Botnia Punishment 12, where she wasn't at 100% of her top form, to take on the very dangerous Daly.  Daly will fight in front of her home city fans in Dublin and rebound after two consecutive losses.  Daly once ran up a 9 fight winning streak, and has defeated Finland's Maiju Kujala back in 2009.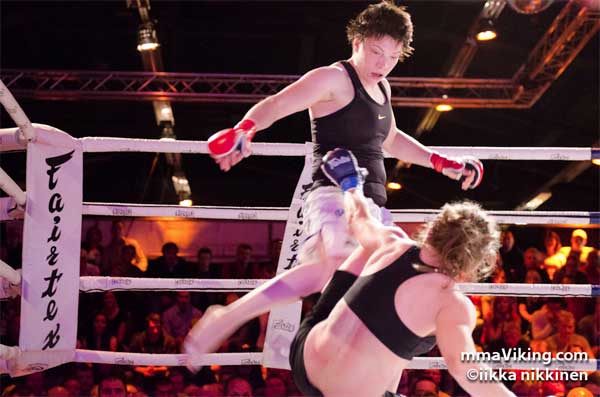 3) David Häggström Versus Artijem Sitenkov (VISION FC, Stockholm, December 1)
David Häggström headlines the December 1st VISION FC card in Stockholm, where he defends the bantamweight title against Artemij Sitenkov. Häggström (6-1-1) will make the trip down south from his Renyi Fightcamp in Umeå to the capital of Stockholm for his toughest matchup yet.  The Lithuanian grappler, who once had a 7 fight win streak all with submissions, will look to upset the Swede with with another submission.  Look forward to a back and forth battle as the two bantamweights fight for the belt.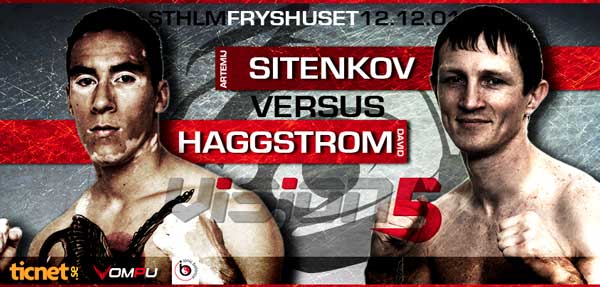 2) Martin Svensson Versus Nicklas Bäckström (VISION FC, Stockholm, December 1)
This fight is an absolute treat. It's rare we see top level fights between Swedes, and this one pits two of Europe's top fighters against each other at a time where they are both still developing and proving themselves.  While Svensson (10 wins & 3 losses) lost his last bout against new champion Robert Whiteford, it has not taken any hype against this match.    Svensson has still won 5 out of 6, and looks to use his spidery ways to tangle up Bäckström.
Bäckström (5 wins & 0 losses & 1 no contest) is the new bad boy of Sweden, with the confidence and determination to go all the way to the top.  The HILTI Stockholm fighter has signed an exclusive agreement with the Danish promotion Royal Arena beginning 2013, so this seems to be his last hurrah at VISION.  Look for a technical battle as these two look to establish their range early, but most likely the two will end up on the ground in some interesting grappling exchanges between two huge featherweight fighters.  Winner of this match will be King of Sweden.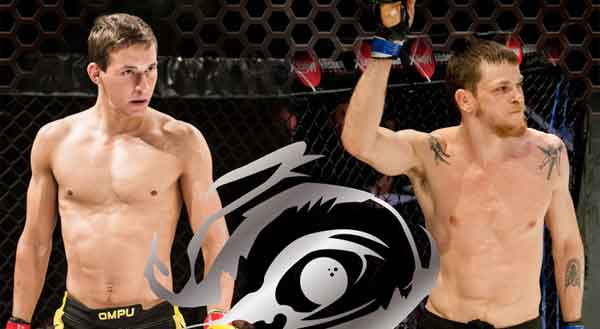 1) Alexander Gustafsson Versus Mauricio Rua (UFC on FOX 5 , Seattle, December 8)
The most visible fight for a Nordic fighter this year, and perhaps of all time. While Dane Martin Kampmann's fight on UFC 154 card was watched by millions with the return of GSP, the UFC on FOX 5 card is not a pay-per-view event in the USA putting it on for free on the biggest and most watched TV station. The young lion against the legend will do battle against the legend 'Shogun', which will most likely end in spectacular action as these two deadly strikers go at it on December 8 in Seattle.  Gustafsson has already won a headlining UFC in Sweden with his impressive victory over Thiago Silva back in April.  Another win against the former Pride champion would set the Mauler up for a possible title shot in 2013!