With Zanko Eliassi's recent KO at Karkkila Fight Night in Turku, he won't be able to compete on the upcoming Fight Night Finland (FNF) 9 card. So now, Finnish powerhouse Samuel Nordlund (1-0) will face Patrik Kapanen (1-1) from Primus Fight Team. Kapanen is coming off a destroyed Hannu Nylund by elbows at Lohja Fight Night back in October.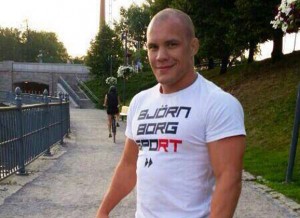 "I do not believe that will see Olympic style boxing and picking points in stand up fighting. Both fighter are really strong and they have potential to win by one punch KO. Nordlund is more wrestler that grappler but he has won most of amateur fights by TKO / KO. I see that fighter who stays on the top in ground game, has much more weapons to win whole game. Good control and ground and pound will be word of the day in this battle." says matchmaker Olli Hartikainen to mmaViking.com.
The card is headlined by bantamweight Timo-Juhani Hirvikangas (10-2) who will face Englishman James Pennington (10-2) on April 25th at the Kupittaan Urheiluhalli.
Updated Fight Card
Pro MMA
Timo-Juhani Hirvikangas, FFG/Primus vs. James Pennington, Gym01 – 63 kg
Juho Valamaa, FFG/Primus Fight Team vs. Davy Gallon, France – 77,1 kg
Teemu Packalen, FFG/Primus vs. TBA – 70,3 kg
Kai Puolakka, GB Gym/Primus vs. TBA – 77,1 kg
Kennet Mattsson, GB Gym/Primus vs. Niko Myllynen, RNC Sport Club – 70,3 kg
Mika Kuronen, FFG vs. Matias Rantala, Mäntän Sutemi – 83,9 kg
Patrik Kapanen, Primus vs. Samuel Nordlund, Grappling Team Pori – 65,8 kg
Amateur MMA (IMMAF)
Minna Grusander, FFG vs. Veera Nykänen, GB Gym – 52,2 kg