On 21th of September in Geneve, Switzerland the promotion Strength & Honor will hold their eight event. Three Nordic fighters are booked against local talent, Swede Matti Mäkelä fights for a belt against young talent and the hyped Volkan Özdemir. Countryman Ali Yosef Mohammad will also make a appearance on the card. Last but not least, the Norwegian Emil Weber Meek, a talented Mixed Martial Artist that will look to continue his winning streak.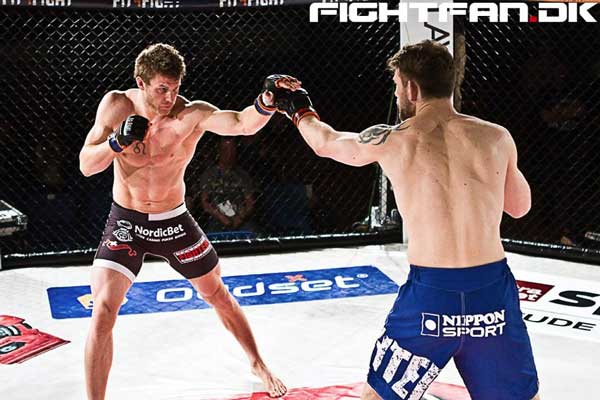 MMAViking: Hey Emil, thanks for letting us ask some questions! Tell the fans briefly about yourself.
Emil W. Meek: My name is Emil Weber Meek – Ryan started calling me "Hulk" which I've sticked with! I'm a quarter of a century old, I run my own gym with my partner Thomas Formo in Trondheim – called MMA Trondheim. 3-1 as a professional and all bouts ended in a TKO!
MMAViking: Lets get right to business, you have a fight in less than 2 weeks. How prepared will you be on fight night?
Emil: This time I spent my entire camp here in Trondheim, and instead of flying out to different gyms over the world we have invited fighters to train at our gym! This last week we had both Krzysztof Jotko (13-0) from Poland and the Norwegian Mohsen Bahari (6-1)! I think it helped a lot getting to prepare in my home environment. I will be the best Hulk you have ever seen on fight night!
MMAViking: You're fighting Nelson Carvalho, 4-2-0 record. What do you know about him, and what type of fight do you expect?
Emil: Nelson is a strong BJJ Black Belt with Pro Muay Thai experience. He's going to be a though opponent. I will keep it standing, shut him down with my boxing and make him pay for every takedown attempt he goes for!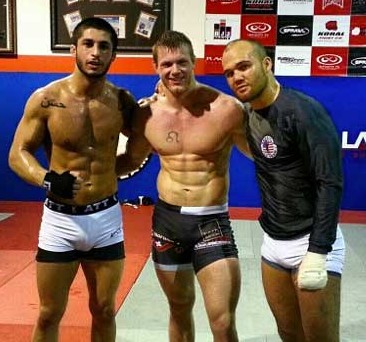 MMAViking: What aspects of your game have improved the most since your last fight?
Emil: I would say wrestling, I've had a lot of help from Carsten Ettrup from CSA.dk to prepare for this fight. One of the aspects we were working a lot on was the wrestling.
MMAViking: You're only 25 and got a lot of momentum right now, this is your third fight this year. Are you aiming towards the big leagues now?
Emil: God, momentum needs to be used! My goal for 2013 was to get 4 victories – I'm half way there! Everybody is aiming towards the big leagues – but I'm in no hurry! I'll get there when I get there.
However I know I am an exiting fighter, I always give entertaining fights and I'm good with the Norwegian media. If I rack up some wins and it makes me 5-1 or 6-1 I might be interesting for Mr Dana. However, I'm not in a hurry, and I do not want to jump in front of the line of any of the scandinavian fighters!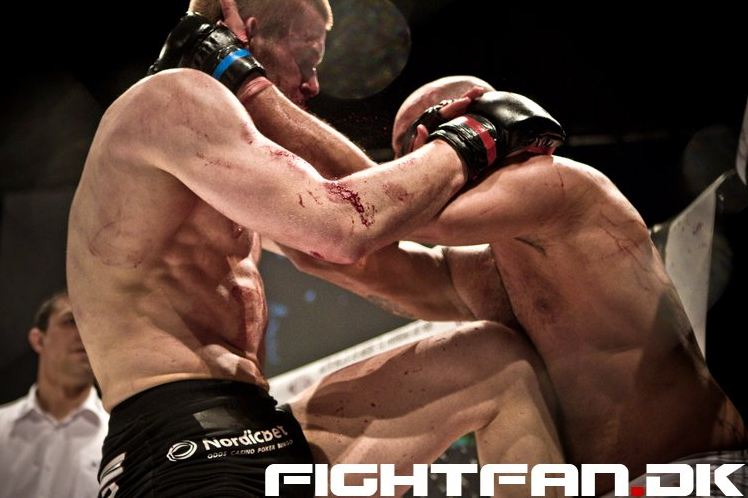 MMAViking: Where do you see yourself in 3 years?
Emil: So many things can happen in 3 years! But I'll be as good as I've ever been, might have moved to the states to go at it 100%. MMA Trondheim would be running on it's own!
MMAViking: MMA is still banned in Norway, how much longer would you guess?
Emil: I think MMA and the law against KO will remain until we get a new generation of politicians.
MMAViking: Thanks again for your time, and good luck in your next fight!
Emil: Thank you MMAViking for including me! You're doing one heck of a job! I also wanna thank my sponsors www.nordicbet.com, www.fighter.no, www.gymgrossiten.no, www.mmatrondheim.com, www.sandvikstraning.com and www.kaliber.no!
TRAILER FOR SHC 8