The Norwegian fighter Emil Meek has really put in the grind for 2013, winning his third fight of the year in the first round and already booked for his next. Trondheim based Meek fought against Spanish brawler Jose Martin Reis (also known as Tato Primera) and improved his record to 4-1. Next up on his schedule is Swedish fighter Per Franklin that fights out of Gladius MMA in Gothenburg.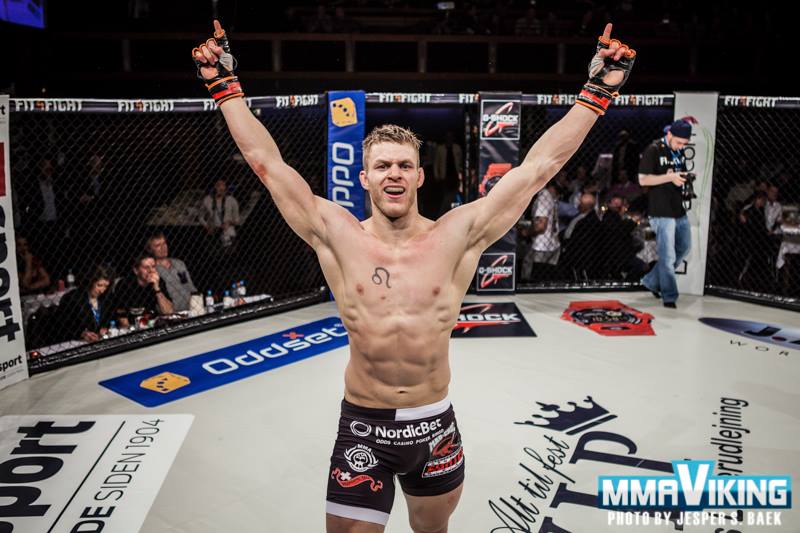 MMAViking: Congratulations with your impressive win at SHC 8! Tell us about what happened.
Emil: Thank you very much! Well it all pretty much happend according to my gameplan! I got my long stiff jabs going. Mixed it up with some good knees against the cage and I landed a sweet head kick! I was surprised he recovered the first time – but when I got him against the cage the second time it was all over!
Fight Video From SHC 8
MMAViking: Your original opponent Åke Bergvall had a serious nose injury and had to call off the fight, now you will be meeting Per Franklin in a rematch infront of his homecrowd. Some would agree that this is a tougher fight than the original one, do you think so?
Emil: Yes I absolutely think so! Per is a really good fighter. I think he went pro after his amateur fight with me. And now he has racked up a nice record of 6 wins and 2 losses! Me have met several times after our fight, and I really like him. However, that will not affect me at all. I definitely need to bring my best game, and I will! I always want to prepare as much as I possible can. We only fight 2-5 times a year, so I really wanna be my best every time I step into the cage.
MMAViking: What kind of fight are you expecting this time from Per Franklin?
Emil: I'm expecting a war, I believe he really wants to revenge his loss, and I really want to make a statement in this fight that I belong among the top fighters in Scandinavia!
MMAViking: This could be the best card we've seen in any of the Nordic countries, except for UFC's visits. Is it motivating, exciting or what's your thoughts on this.
Emil: Yeah I'm really, REALLY excited to be on the card, I "know" pretty much every single fighter on the fightcard so for me who is a Nordic MMA fan this is way better than almost any UFC card!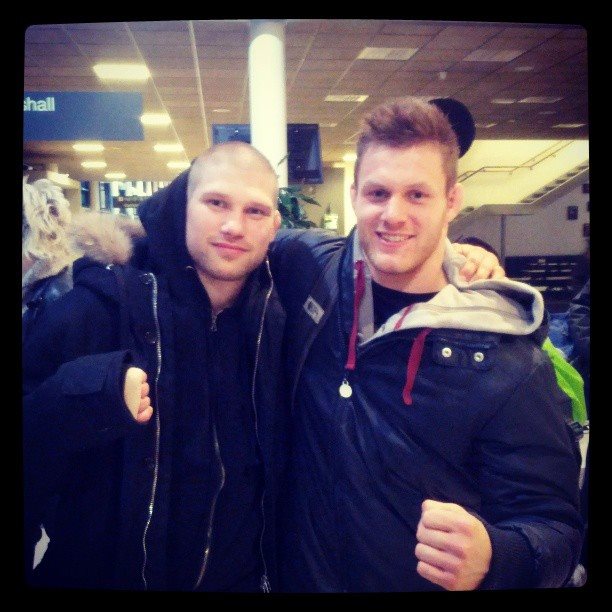 MMAViking: What will your training camp look like this time?
Emil: Right now I just spent my first day at CSA with Coach Carsten Ettrup, he helped me before my last fight. And I really like the way he do things. So this time I'm in Denmark, Copenhagen!
MMAViking: I saw you had 36 BPM resting heart rate, which is crazy considering Michael Bisping from the UFC peaks at about 34, and is considered one of, if not the best conditioned fighter there. How well would you keep the pace in a 3 round fight if needed?
Emil: I acutally had 35. I'm ALWAYS preparing my self so I can have the ability to go at a high pace for 3 rounds! In my opinion you can never have enough cardio. Last fight my cardio was insane. I'm an explosive fighter- using a lot of power moves, carry a lot of muscles – so of course I have to pay the prize for that, but again that's who I am, and it seems to be working pretty well for me so far!
MMAViking: When we last talked you mentioned that your goal was to win 4 fights in 2013, with a win at Superior Challenge you will have succeeded at that. Will you take a break after this?
Emil: Yes sir – This is the final fight for 2013! I won't take a break, I'll keep working and improving my game. But I'll probably fight again "early" 2014.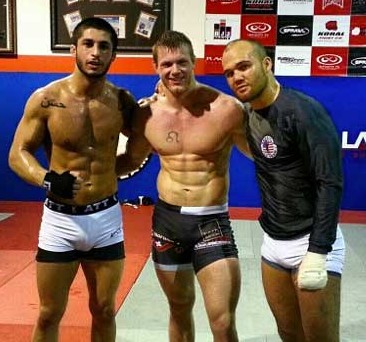 MMAViking: In your last training camp you had Krzysztof Jotko as a training partner, who recently signed a contract with the UFC. How well do you do against these elite fighters in the gym and what does it do for your confidence?
Emil: It's always good to have trained with fighters with a good record – For me it really helps me mentally to know that "I can keep up with these guys".
MMAViking: Good luck on your next battle and thanks for the chat Emil! Anyone you would like to thank?
Emil: I always wanna thank my sponsors www.nordicbet.com for making it possible to bet on my fights, www.fighter.no that gives me the best fightgear, www.gymgrossisten.no for the best supplements, www.sandvikstraining.com for my abs, Team Grind for having me at their gym and my former opponent Thomas Jessing who lets me sleep in his house.
Emil Meek Highlight
Updated Fight Card
• Sami Aziz (Sweden) vs. Jens Pulver (USA)
• David Bielkheden (Sweden) vs. Besam Yousef (Sweden)
• Diego Gonzalez (Sweden) vs. Anton Kuivanen (Finland)
• Yosef Ali Mohammad (Sweden) vs. Duarte Fonseca (Portugal)
• David Glasnovic (Sweden) vs. Magnus Strandner (Sweden)
• Matti Mäkelä (Sweden) vs. Matteo Minonzio (Italy)
• Emil Weber Meek (Norway) vs. Per Franklin (Sweden)
• Simon Sköld (Sweden) vs. Guilherme Shigemoto (Japan)
• Michel Ersoy (Sweden) vs. Robin Gidlöv (Sweden)
• Martin Akhtar (Sweden) vs. Damien Pighiera (France)
• Linn Wennergren (Sweden) vs. Angelica Babbi (Italy)
• Martin Halvorsen (Sweden) vs. Dexter Dyall Wallin (Sweden)
Buy Tickets