Oliver Enkamp (3 wins, 0 losses) is one of the most promising talents on the Nordic MMA scene. The Allstars Training Center fighter was last seen at IRFA 6.0 in April, where he impressively beat the formerly undefeated Guram Kutateladze of Georgia by decision in Stockholm.
The Swede is now closing out his two week trip to USA, where he trained at the famed American Top Team (ATT) in Coconut Creek, FL. "Last time I was away training was in 2012, so I felt it was time for some new inspiration and since I've been to California before I wanted to try something new. My friend Sirwan trains at ATT in Florida, so it seemed like a good choice with all the top level fighters they got there." says Enkamp to MMAViking.com on his last day of training.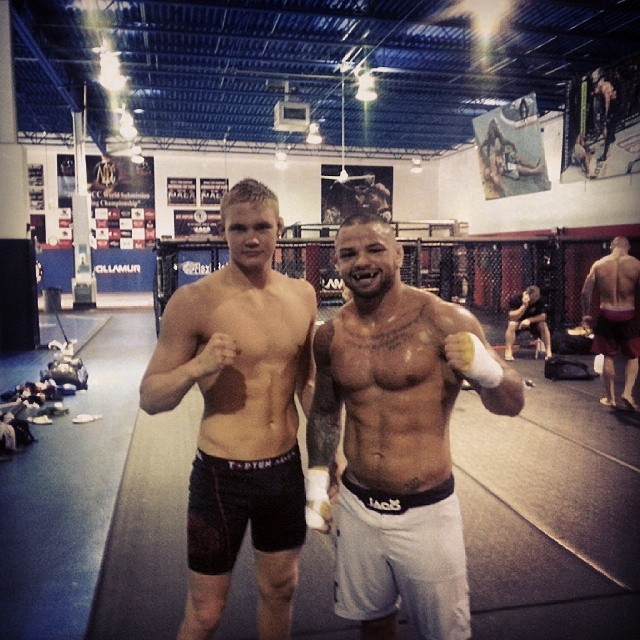 The top Sanshou fighter, who is also a trainer Combat Academy kampsportcenter, isn't caught off guard by training at a high level.  "I wasn't really suprised by anyone's size or skill, but I was surprised by everyones hospitality and friendliness! I felt accepted as a part of the team right away, even by top level fighters like Gleison Tibau, Bigfoot Silva, Dustin Poirier to name a few."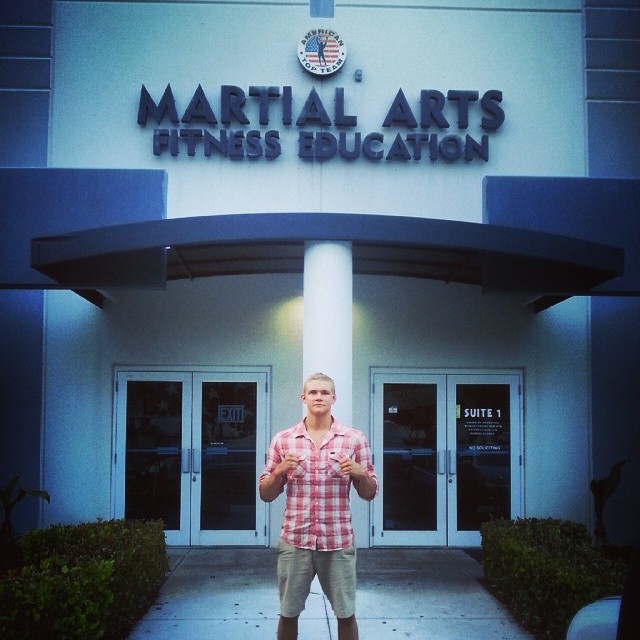 "I got some good techniques to use on the cage from Mike Brown and some nice submission moves from one of the head coaches Liborio." says the always improving Swede.
The gym was co-founded by BJJ World Mundial Champion Ricardo Liborio and Master Carlson Gracie black belt Conan Silveira.  Better known fighters at the camp now include Robbie Lawler, Heector Lombard, Daniel Strus, Brad Pickett and Cole Miller.  The gym has also hosted other Nordic fighters for camps such as Anton Kuivanen and Emil Weber Meek.
"I'd like to add a big thanks to the ATT coaches and fighters that gave us a very warm welcome and a special thanks to Sirwan for all the help making this trip happen!" says the 22 years old, who we expect to see back in action this fall.