Oliver Enkamp (7-1), the formerly undefeated Swedish rising star took on Nordine Taleb (13-4) at UFC Stockholm. The Frenchman (10 years the Swede's elder) proved that experience is an invaluable asset as he handed Enkamp his first professional loss via unanimous decision.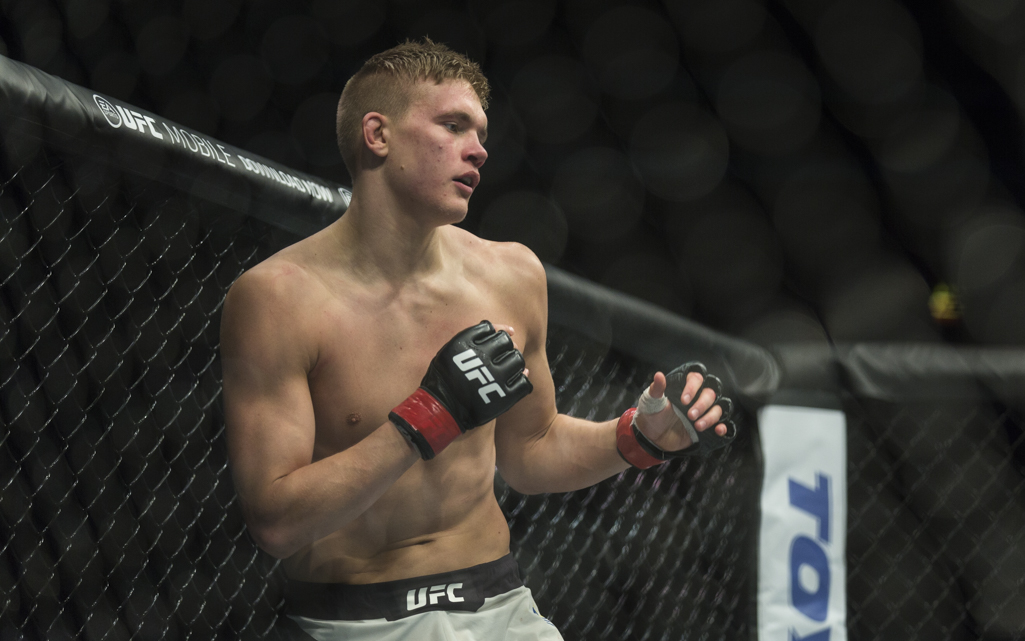 Early in round one, Taleb pressured Enkamp to the cage, but Enkamp proved that he could attack effectively with his karate striking, even while under intense pressure. Enkamp, not content to be backed up, took the more experienced fighter to the mat with crafty grappling, but failed to keep him grounded. Taleb returned to pressure Enkamp, and keep him against the fence, trade Muay Thai knees, and eventually take down the Swede prior to the end of the round. Enkamp threatened with submissions, but closed the round on his back.
The second stanza began with Enkamp striking from the outside, getting clipped early by Taleb. Enkamp used unorthodox kicks to get a bit of breathing room, then continued his gameplan where he left off, using footwork, movement, and kicks to spearhead his attack. Taleb patiently waited for opportunities to counter punch, and easily sprawled the first takedown attempts near the midpoint of the round. An effective scramble put the Frenchman on top, but Enkamp's crafty grappling solutions saw him threatening with submissions until the round's end.
As the third round began, Enkamp used his kicks just as effectively as in the first two frames, creating distance and opening up Taleb for his hands. Near the midpoint of the round, Taleb took Enkamp to the mat, controlling the Swede, fending off his submission attempts, and chipping away at him with elbows and punches until the end of the round.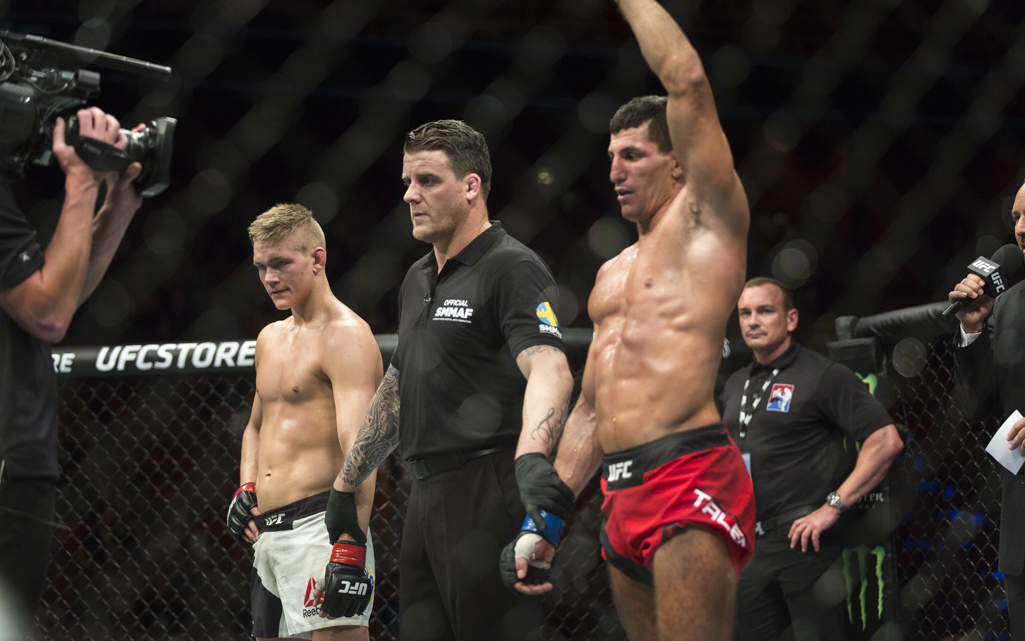 At the end of this exciting, three-round bout, the judges awarded Nordine Taleb a unanimous decision, handing Enkamp his first professional defeat 30-27, 29-28, and 30-27.