Swedish fighter Jack Hermansson (15-3) made his first octagon return of the year against the American Tae Kwon Do fighter Alex Nicholson ( 7-3) at UFC Stockholm. Hermansson ended the fight early in the first with a hellish onslaught of ground and pound, bringing home a strong victory for the Swedish crowd.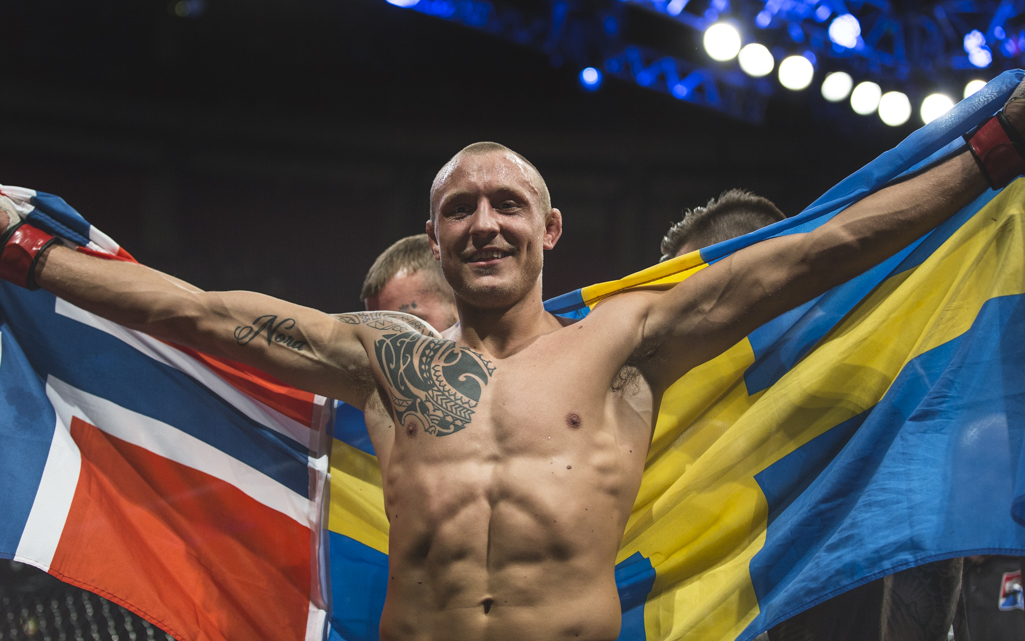 Early in the first round, Hermansson took down his American foe, staving off a guillotine choke attempt, then proceeding to take the back of his opponent before raining down an onslaught of heavy, smashing blows. The referee called a stop to the match due to TKO at 2:00 of round 1, after Nicholson was unable to weather the heavy punishment The Joker laid down.
The crowd roared for Hermansson throughout his performance, and the Swede responded in kind during the post fight interview, thanking his native home of Sweden, and proclaiming his desire to return to the octagon as soon as possible against top level competition.
Video Interview
"I couldn't feel any better right now. A first round knockout in front of the Swedish crowd; it's picture perfect. Before I went out there I was super nervous but when I came out the crowd lifted me up with their energy. I felt like I belonged there. I will remember this moment for the rest of my life."