SportExpressen.se is reporting that Papy Abedi is out of his anticipated match in on UFC on FX 4. "Makambo" was set to face tough wrestler Rick Story, who is also on a two fight losing streak. Abedi Rick Story is now 13 wins and 5 losses, after dropping bouts to Brenneman and Kampmann. He will instead face Brock Jardine (9-1).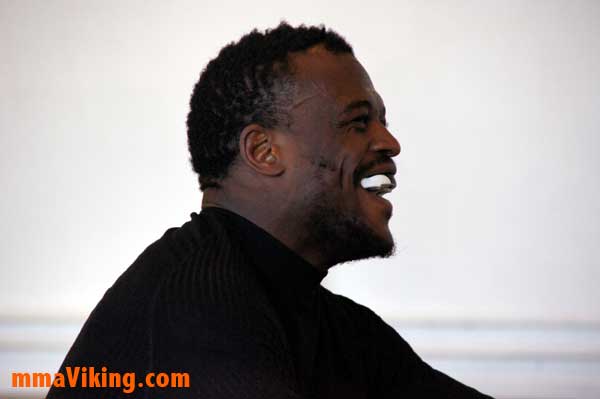 Manos Terzitane, Abedi's manager told Kimura.se "The injury occurred the day before and of course it is very sad. We do not want to go out with exactly the type of injury it is about, but now Papy rehab work out in two months. It is important to note that this does not harm Papys match chances in the UFC but he has at least one match there."
Abedi has suffered two submissions losses to start off his UFC career. Before his Octagon matches, he was undefeated. Abedi previously had knee issues, but it is unclear what the most recent injury is.