Team Valhall/Larvik Kampsport fighter Quinten de Vreught (2-0) will make his long awaited return to the cage against Italy's Michelangelo Colangelo (1-0) at UNITY Fighting Championships going down April 7 in Darlington, England.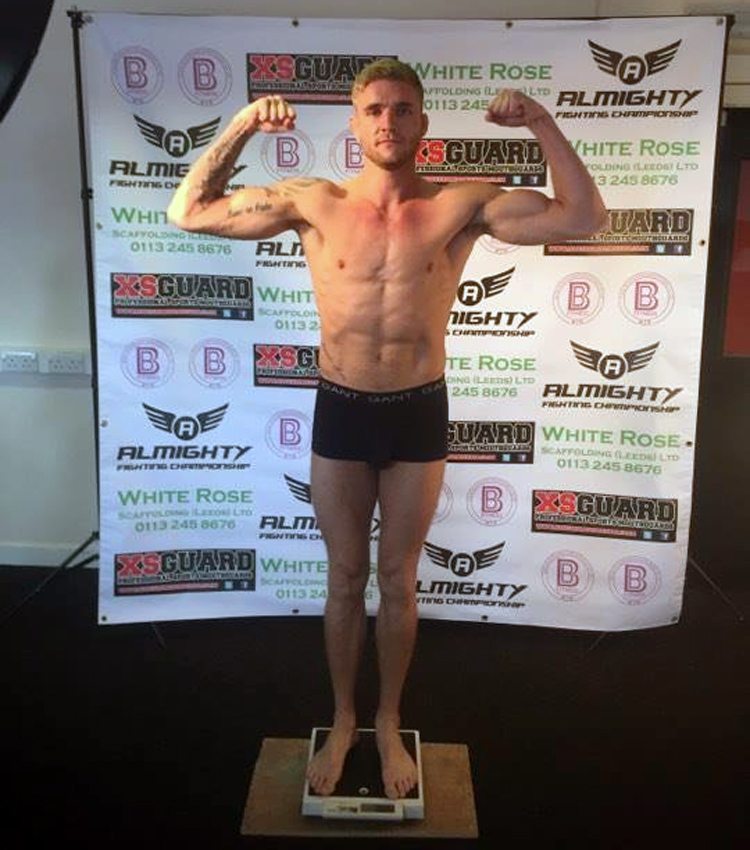 "I am very excited to get back in the cage. It has been hard for me to secure a fight, I really appreciate the opportunity and I am excited to put my skills to the test once again." says the undefeated welterweight that has won both of his both of his pro MMA bouts.
"My training has been great since my last fight. I spent 5 weeks in ABQ at JacksonWink's September – October last year. Though I couldn't secure a fight after, it was another valuable experience. I also travel to Oslo from time to time, and always receive a lot of help from the guys at Frontline Academy." says Quinten taht took a split decision victory on the main card of Almighty Fighting Championship 5 last June. He beat Englishman Dave Sutcliffe. Prior to this, he won his pro debut with a submission at Hard Fighting Championship 7 in February
"He is well rounded, and that is going to make this an exciting fight to watch."
"My main crew is still in Larvik with Team Valhall/Larvik Kampsport . We have a great team and with a wide range of diverse sparring/training partners and coaches, I am sure I will be ready to face any challenge. I feel very lucky to be surrounded by all of them."
"We have seen some footage of my opponent. He has a Kickboxing background, but also has a submission win on his record." says Quinten of his opponent that won the Shooto National Championship for Italy last year. He was undefeated as an amateur and won his pro debut in March by submission.