Quinten de Vreught (5-1) was victorious at Shogun MMA 3 in Spennymoor, England, beating Romanian Paul Bodnar (1-5) in the co-main fight in the welterweight title matchup. "He was tough, and I was not able to finish him. I looked for a couple of submissions but chose to focus on being in top control and working GNP, instead of committing to the submissions and perhaps losing top control." says the Norwegian to MMA Viking.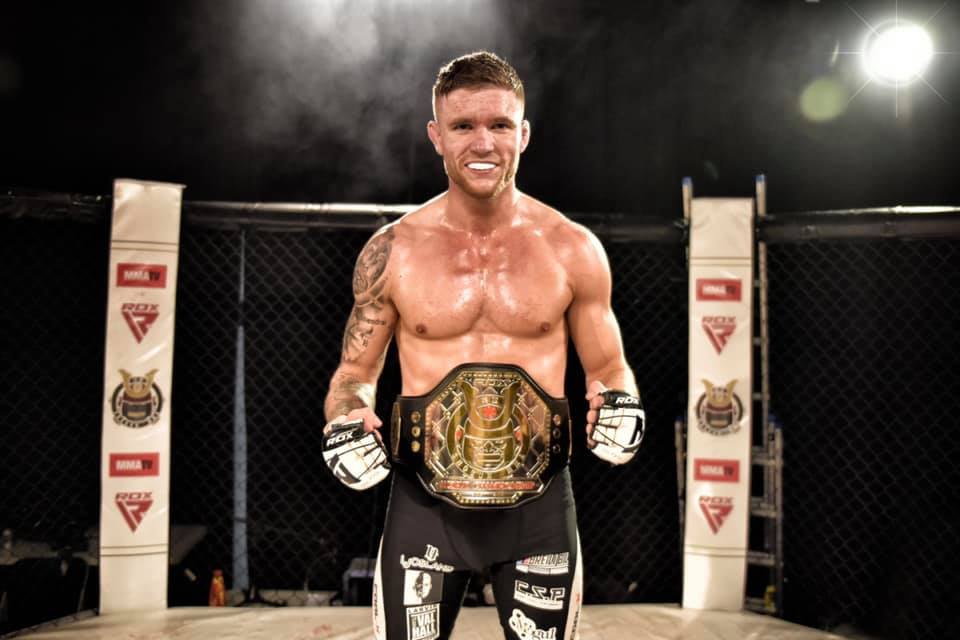 📸: Angy Ellis
"I anticipated that I would have the edge on the ground. Even though he was a purple belt. So the plan was to keep my distance and look for takedowns. He actually shot first, but I was able to stop the takedown. I turned it around and pushed him against the cage and got a takedown from there." comments Quinten about his co-main event.
"In the last round he was still moving forward, and I was probably up 2 rounds. So I felt the best way to get the W was to keep taking it to the ground" says de Vreught that got his third straight win, which this was on short notice.
The Team Valhall/Larvik Kampsport looks to get in one more fight this year with no specific date on a time to possibly defend the belt. "I just want to keep moving forward."
Undefeated Swede Andreas Gustafsson beat UK's Shaun Lomas to capture the middleweight title in the main event.