CSA Denmark's Camilla Hinze (1-1) lost to Combat Club Cologne's Katharina Lehner in Berlin at the We Love MMA promotion Saturday night. "Hinze lost her fight 3-0 unanimous decision. Fair and square. Now off to the hospital" says coach Carsten Ettrup.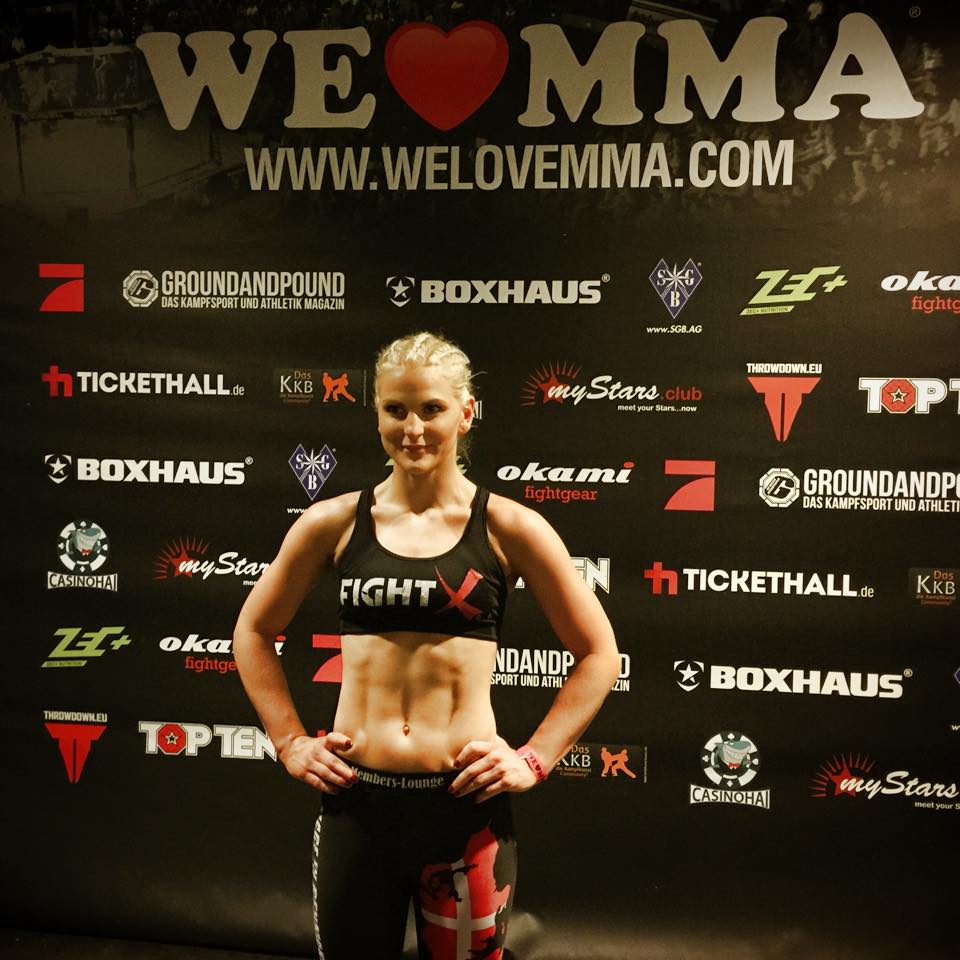 "Okay so I did't win this fight, but yeah broke my knuckle badly within the first minute and wasn't really able to focus correctly. My nose is not broken, but the hand is going to surgery unfortunately !! So now I just have to heal:) but it was a great experience…" – Hinze
Hinze suffered her first loss in her short MMA career. She was the main event against the German. The Dane did win her pro debut at We Love MMA 11 back in December, where she TKO'd Sylvia Nagel.